Bharmal has been a human rights lawyer with non-profit law firm for almost 20 years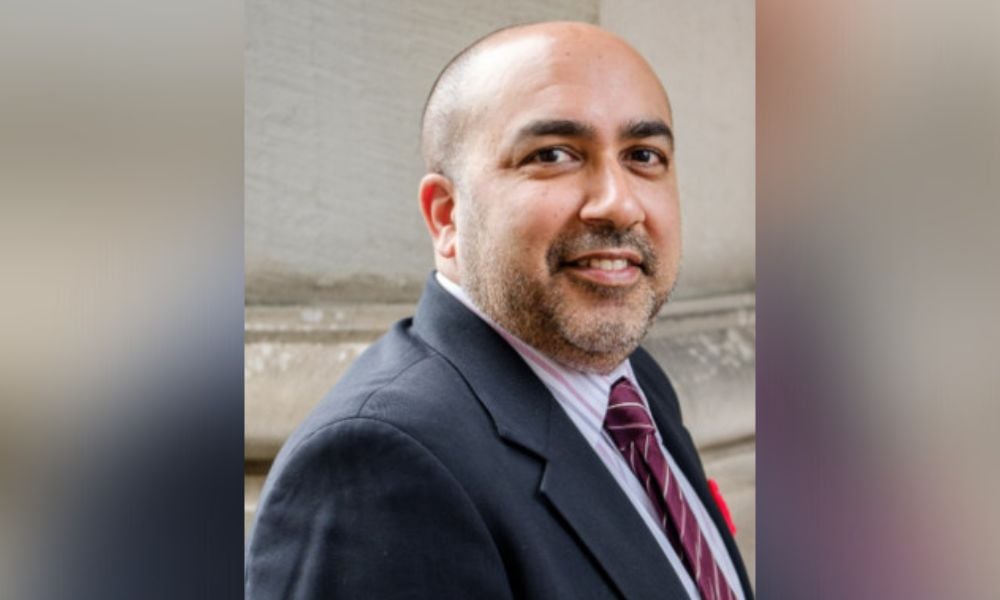 The Canadian Bar Association's BC Branch has welcomed Aleem Bharmal as its new president for the 2022-2023 term.
Bharmal is a human rights lawyer with Community Legal Assistance Society (CLAS), where he practised law for almost 20 years and served as executive director from 2008 to 2019. Before joining CLAS, he was an associate at Miller Thomson LLP in Toronto.
Earlier in his career, he worked as a human rights officer for the United Nations High Commissioner for Human Rights. In this role, he assisted in reporting on the administration of justice and ongoing human rights violations in Rwanda.
Bharmal has been a valued member of CBABC for 27 years. He served on various CBABC committees, including the executive committee, the justice committee, the equality committee, the judicial advisory committee, and the truth and reconciliation working group. In 2017, he was elected to the CBABC Provincial Council as a representative of Vancouver County. He then joined the CBABC board in 2018 and became the second vice president in 2020.
He was awarded the CBABC President's Medal in 2016 for his significant contribution to the legal profession. After three years, he received the Queen's counsel designation by the British Columbia Attorney General. Apart from his legal duties, he is a regular presenter on human rights, social justice, and access to justice issues and a volunteer mentor at Allard School of Law.
Bharmal obtained his law degree from Allard School of Law in 1994. He was called to the BC and Ontario bars in 1995 and 1997.
"Aleem brings with him a passion for equity along with a proven track record of committed persistence in matters of justice, fairness and fighting discrimination," the CBABC said. "As a successful human rights lawyer, mentor, and advocate, CBABC is confident that Aleem will bring a strong voice to members."