Stikeman Elliott advising Fonds de solidarité FTQ stake in Quebec-based firm also in deals roundup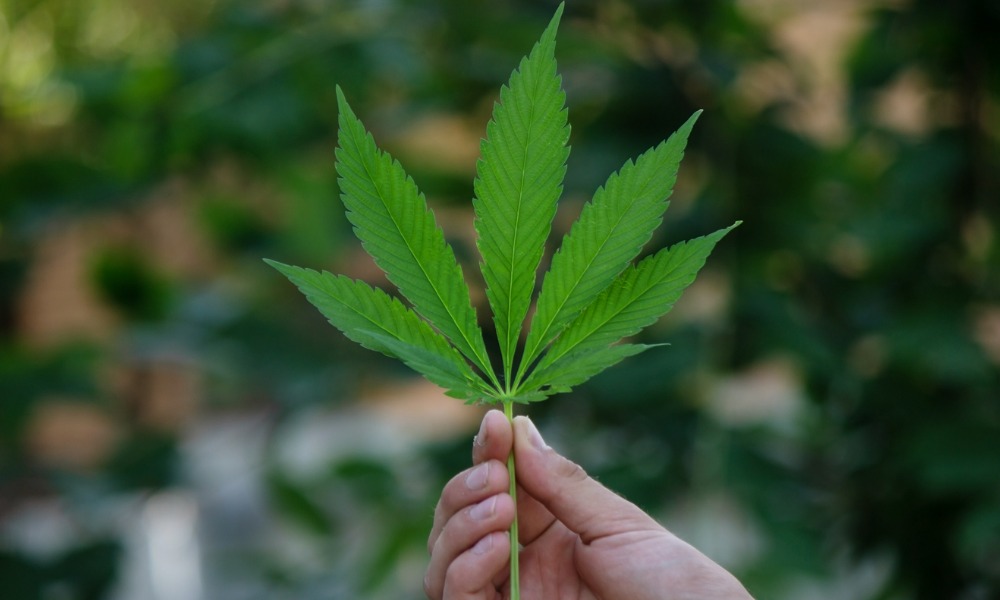 DuMoulin Black and Aird & Berlis assisted two licensed cannabis producers, one based in Ontario and one in Vancouver, in a merger that will form the sixth largest cannabis company in Canada by sales. Also in this week's deals roundup is Stikeman Elliott advising a minority investment in a Quebec-based enclosure manufacturer by Fonds de solidarité FTQ.
Green Organic Dutchman, BZAM to merge into Canada's sixth largest cannabis firm
Ontario-based The Green Organic Dutchman Holdings Ltd. and Vancouver-headquartered BZAM Holdings, two licensed cannabis producers, agreed to a merger estimated to form the sixth largest cannabis company in Canada by sales.
The Green Organic Dutchman shares are traded as TGOD on the Canadian Securities Exchange. BZAM is privately owned by a sole shareholder.
Aird & Berlis LLP is serving as legal counsel to TGOD. DuMoulin Black LLP is serving as legal counsel and Clarus Securities Inc. as financial advisor to BZAM.
Upon deal completion, BZAM shareholders will own about 49.5 percent of shares of the combined company.
The combined company will be led by BZAM's current CEO Matt Milich and CCO Jordan Winnett – retaining their CEO and CCO positions – with TGOD's current CEO Sean Bovingdon as CFO, and a seven-member board of directors, composed of five members from TGOD's current board and two members nominated by BZAM.
TGOD CEO Sean Bovingdon said, "We are bringing together two rapidly growing companies that share a passion for cultivation, innovation and brand development. Our highly complementary businesses in terms of production footprints, products and distribution networks create a combined entity with a leading branded product portfolio along with significant synergies across our operations."
BZAM CEO Matt Milich said, "We are looking forward to bringing together TGOD's organic flower and hash with our crowd pleasing vapes and the exceptional flower of our craft partners, including Dunn Cannabis and FRESH. Together, we expect to expand on what we have each accomplished so far, as we build a strong, EBITDA-positive cannabis company."
The deal is expected to close around November 3, 2022, subject to customary closing conditions.
Fonds de solidarité FTQ to become minority shareholder in Quebec-based CMP
Fonds de solidarité FTQ and CMP Advanced Mechanical Solutions, a Quebec-based provider of mechanical, sheet metal and machined systems and enclosures, agreed to a financing deal in which CMP will receive a minority investment from Fonds de solidarité FTQ.
The investment will go towards CMP's commitment to halving greenhouse gas emissions by 2030 and achieving net zero emissions by 2040. CMP announced in a press release that the company is planning to construct a zero-carbon plant by first quarter of 2023.
Stikeman Elliott is serving as legal counsel and PricewaterhouseCoopers Corporate Finance as financial advisor on the transaction.
"At CMP, we pride ourselves on three key elements: providing value-added product design solutions for these disruptive markets, continuously innovating and developing solutions that are respectful of the environment, and maintaining a corporate culture based on human values and the contribution of all employees in our company's success," said CMP President and CEO Steve Zimmermann. "We have found in the Fonds a partner who shares these values. We also strongly believe that this new partnership will fuel our growth in both Canada and in the United-States, enabling us to create more than 250 highly skilled jobs over the next three years. This partnership also allows CMP to strengthen its position as an employer of choice. The company has initiated a new RRSP program, in collaboration with the Fonds, which provides an enhanced competitive compensation plan for its employees."
"CMP has amazed us with its willingness to constantly develop new technologies and to continually reach new heights in environmental matters," said Fonds de solidarité FTQ Private Equity and Impact Investments Senior Vice-President Dany Pelletier. "We are proud to invest in a company that shows us that with will and determination, it is possible to achieve net-zero emissions. This transaction will also enable the Châteauguay-based company to reach its full potential and to increase its presence in the North American market. The Solidarity Fund QFL will always be there to help local companies stand out, both environmentally and entrepreneurially."
SSR Mining to acquire additional 30-percent stake in Kartaltepe Mining for $204 million
SSR Mining Inc. agreed to acquire an additional 30-percent ownership interest in the Kartaltepe Mining Joint Venture at the Ҫӧpler District from partner Lidya Mining for a total consideration of $204 million (US$150 million).
Upon deal completion, SSR Mining will own 80 percent of the Ҫӧpler District.
Kartaltepe is comprised of eight licenses covering 9,200 hectares, which host a total of approximately 207,000 ounces of gold mineral reserves, including 12 percent of the existing Çakmaktepe Extension Mineral Reserves.
"The acquisition of an additional 30 percent of Kartaltepe continues the Company's successful track record of reinvesting proceeds from non-core asset sales into core operating jurisdictions," said SSR Mining President and CEO Rod Antal. "Ҫӧpler is our cornerstone asset, and Çakmaktepe Extension represents one of the major drivers of both near and longer-term upside for the operation. With this transaction, we expect to improve the life of mine cash flow for Çakmaktepe Extension while also increasing our exposure to potential future upside at the Ҫӧpler District. With our aggressive exploration programs targeting near-mine and regional prospects, we expect to deliver additional Mineral Resource and Reserve growth across the Çöpler District in the coming years. This transaction builds on our long-standing, value accretive and exclusive partnership with Lidya Mining within Türkiye."
The deal is expected to close in the fourth quarter of 2022, subject to customary closing conditions.
CDPQ to invest $184 million in Shizen Energy
Caisse de dépôt et placement du Québec (CDPQ) agreed to invest $184 million (US$135 million) in Shizen Energy Inc., a renewable energy company based in Fukuoka, Japan.
Upon deal completion, Shizen Energy's fundraising initiatives this year will reach approximately $684 million (US$ 502 million). As agreed, CDPQ will have a seat on Shizen Energy Board of Directors.
CDPQ Executive Vice-President and Head of Infrastructure Emmanuel Jaclot said, "This transaction in Japan is an important milestone in the deployment of CDPQ's long-term Asia-Pacific infrastructure strategy. Japan has a crucial role to play in the decarbonation of Asia, and as an investor with deep experience in renewable energy, we are delighted to be working with the Shizen team to deliver on their ambitious plan for the energy transition."
Shizen Energy Co-founders and Directors Ken Isono, Masaya Hasegawa, and Kenji Kawado said, "We are very honoured to form this partnership with CDPQ, which has been moving toward sustainable management for decades and is currently investing in the realization of a decarbonized society from a long-term perspective. Shizen Energy has been striving to achieve its purpose of 'We take action for the blue planet', and we feel that even greater speed is required to resolve global warming and energy challenges. Through our collaboration with CDPQ, we will accelerate our global actions for the future of this Earth."