Two-thirds of board members resign; JCCF says it seeks to 'streamline and refresh' board membership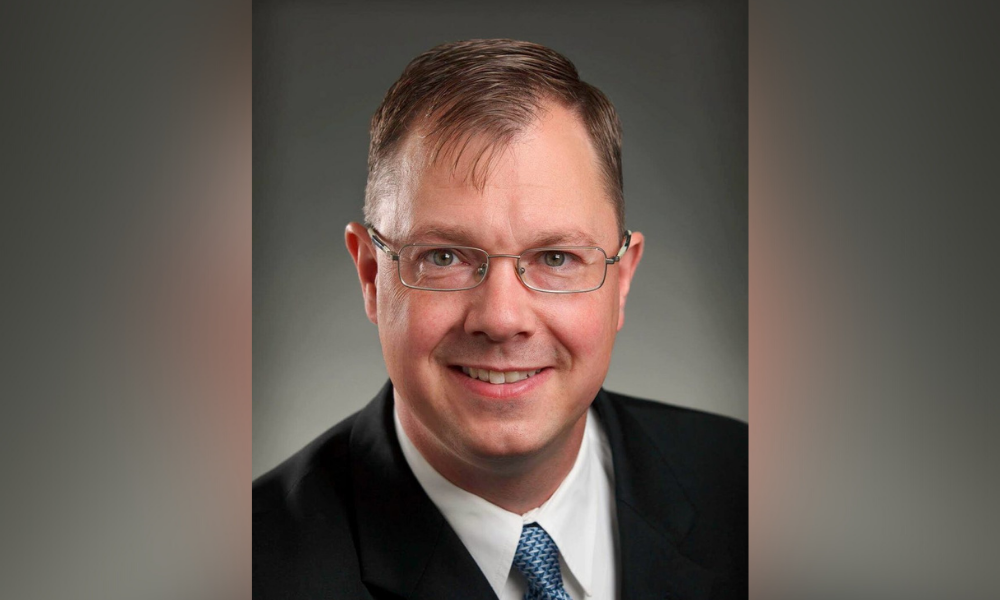 The Justice Centre for Constitutional Freedoms has announced that John Carpay has been reinstated as president, after a leave of absence resulting from Carpay hiring a private investigator to surveil a Manitoba judge presiding over a case the JCCF had brought.
Interim president Lisa Bildy, a Justice Centre staff lawyer, will be leaving the Calgary-based organization as of Sept. 10, and six of the JCCF's nine directors also appear to have resigned, according to its updated board members webpage, including Queen's University law professor Bruce Pardy, former British Columbia attorney general Bud Smith, and journalist Barbara Kay.
The "Board recognizes that the organization needs to end the uncertainty that comes with temporary leadership, to enable the Justice Centre to work more effectively in dealing with unprecedented challenges in our society," the JCFF said in a statement, which also thanked Bildy for her work in leading the organization on an interim basis.
"The Board is also seeking to streamline and refresh its membership to better respond to demands on the organization."
Carpay admitted in mid-July to hiring a private investigator to include Manitoba Court of Queen's Bench Chief Justice Glenn Joyal in "passive observation" that evidently involved government officials. The surveillance was intended to catch the chief justice breaking public health rules pertaining to COVID-19. Carpay later apologized to Chief Justice Joyal.
The JCCF has been supporting multiple churches across the country in court challenges against COVID-19 public health orders. Carpay's admission of hiring surveillance to watch Joyal was widely condemned, including from the JCCF's own board of directors which issued a statement on July 13th saying that "Surveilling public officials is not what we do" and condemning its president's actions "without reservation."
The board said then that it would review operations and decision-making at the organization.
Manitoba's justice minister Cameron Friesen also wrote to the provincial law society requesting it investigate the conduct of lawyers working with the JCCF.
In Monday's statement the JCCF also announced it was hiring: litigation lawyers, paralegals, and a new office manager. In an email to Canadian Lawyer, Bildy said she had enjoyed working at the JCCF but decided to return to her private law practice in London, Ont.
The JCCF was founded by Carpay in 2010, who was previously executive director of the Canadian Constitution Foundation for five years, and before that the Alberta director of the Canadian Taxpayers Federation. The JCCF and the Canadian Constitution Foundation do similar work, litigating cases to defend "constitutional freedoms," which has recently included fighting against governments' "vaccine passports" and restrictions on individuals who have not been vaccinated, and against the hotel quarantining policy for returning Canadian travellers.
Justice Centre staff and directors, including Carpay, could not be reached for comment.