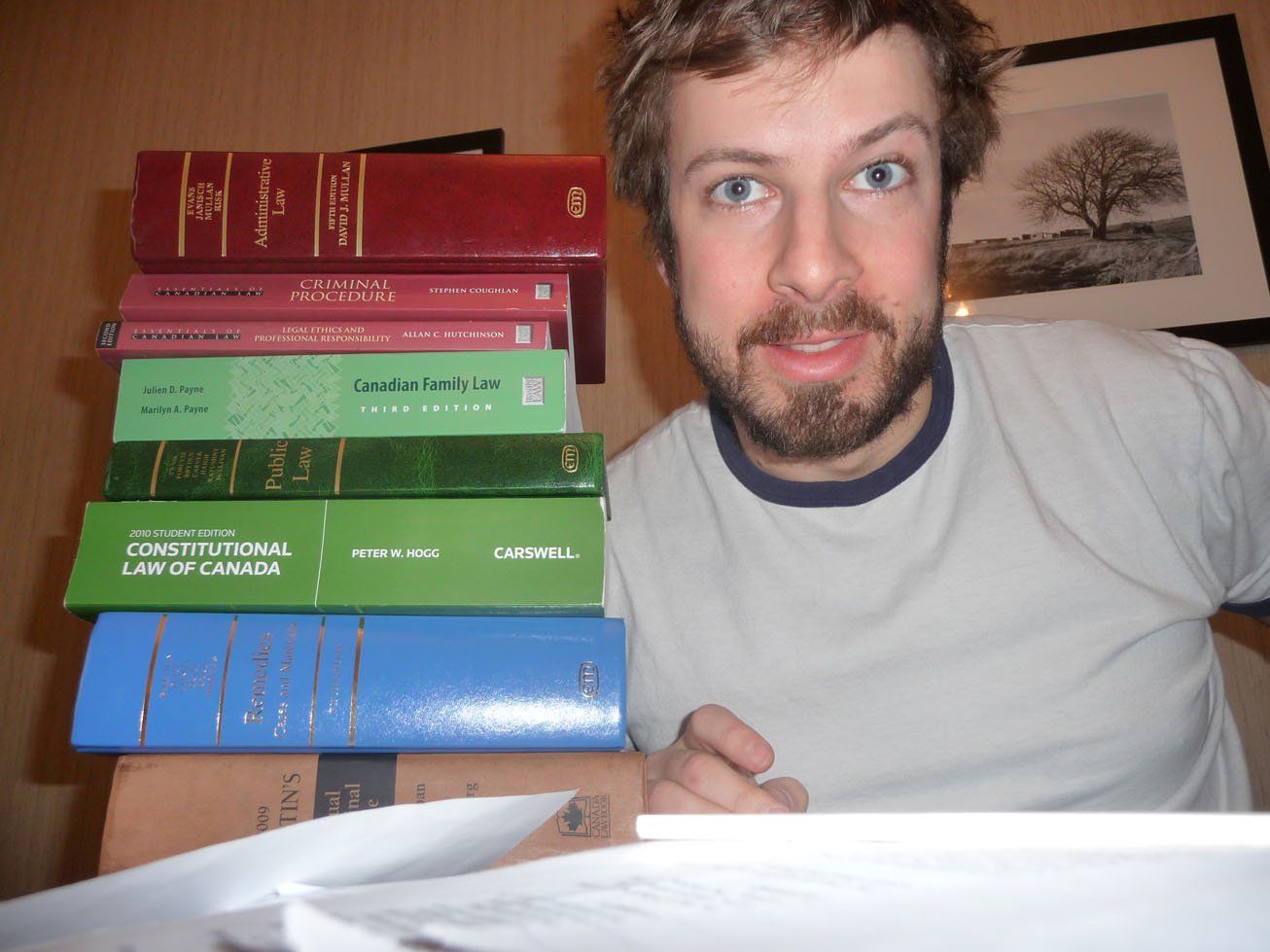 FACT: An increasing number of Canadians are deciding to obtain their legal training outside Canada. According to statistics published on the National Committee on Accreditation's web page, the number of applications submitted for evaluation has been consistently increasing since 1999, with a dramatic 34-per-cent increase in 2009.
By far the largest pool of applicants comes from England, the United States, and Australia. Although some applications are submitted by foreign nationals who have decided to meet various provincial bar requirements for personal reasons, a large percentage come from Canadians who have chosen to pursue legal training abroad with the intention of practising back home after completing their law degree.

Various overseas law schools are even catering their LLB and JD programs to Canadians. For example, Bond University law school in Australia has a staff that includes Canadian legal scholars who offer courses in Canadian administrative, constitutional, public, and criminal law and procedure.

This dramatic shift in the way Canadians do their legal training is not surprising. Firstly, competition is fierce these days for a seat at a Canadian school. If you applied to the University of Toronto's JD program for the 2010-11 academic year, you would have been up against 2,219 applicants battling for a spot in a 190-seat class. Similarly, the University of British Columbia's law school receives approximately 2,000 applications annually for a 180-seat first-year class. Admission to the law school at the University of New Brunswick for the 2010-11 academic year meant receiving one of the 80 seats desired by about 1,000 applicants.

Secondly, more and more students are attracted to the exotic experience of receiving their legal training abroad. A number of law schools in England offer a condensed two-year senior status LLB, which is available to students who already hold an undergraduate degree. The universities that offer this accelerated LLB program reserve approximately 10 seats in each first-year class. The universities of Cambridge, Cardiff, Exeter, Kent, Leeds, Nottingham, Oxford, and Queen Mary (University of London) are among some of the leading U.K. law schools that offer the program. Various Australian law schools offer similar ones that are slightly longer in duration.

Going to law school in England or Australia could be a once-in-a-lifetime opportunity and experience. However, students need to be mindful of the arduous process that needs to be completed upon their return to Canada.

All students who have obtained a foreign law degree (regardless of whether it was completed in a common law jurisdiction or not) must begin an application with the Federation of Law Societies of Canada's NCA, which is the official body that assesses credentials for all internationally trained lawyers who want to practise law in Canada. The application is simple: fill out a short form, send in your law school and undergrad transcripts, and include $450.

The NCA reviews each application on a case-by-case basis and will respond with a letter detailing the specific exams that need to be taken before one can be granted a certificate of qualification. Each exam fee (which has recently been dramatically reduced) is currently $400.

Canadian universities have cleverly taken note of the increasing number of law students returning to Canada to qualify and have introduced programs to meet the demand. For example, for $3,500 you can apply for the Internationally Trained Lawyers Program at U of T, a 10-month course designed to prepare students for the NCA challenge exams. This fee does not include texts and materials or the actual NCA application and exam fees. Osgoode Hall Law School offers a similar prep course for $2,141.35, which includes 90 hours of instruction.

It is important to note that these prep courses do not replace the necessary NCA process, but merely aim to prepare one for it.

The million-dollar question for students who decide to go abroad for law school is: how many exams need to be completed before one can obtain a certificate of qualification and become eligible to article in Canada? Although each application is evaluated on a case-by-case basis, the current NCA policy seems to be that if one has completed a three-year LLB or JD program in a common law jurisdiction or has been called to the bar in a common law jurisdiction, the number of examinations is four (criminal & procedure, administrative, constitutional, and foundations of Canadian law).

For those who complete the two-year senior status LLB from an English institution, they should expect seven exams upon their return to Canada. Unless a student decides to enrol in a Canadian law school or signs up for the NCA prep course offered by U of T or Osgoode, the exams are self-study and, though not insurmountable, are by no means easy.
Interested in taking up law in the future? Equip yourself on what are the common Canadian law school requirements as discussed in this article.

Depending on your timeline and start date for articles, completing all seven NCA exams in a seven-day sitting is not unheard of. Twenty-one hours of test-taking in one week is a daunting task, but may be necessary for some applicants.

Going abroad for law school, like everything in life, has its benefits and drawbacks. Canadian legal institutions are internationally recognized and the professors highly regarded. The Canadian law school experience is obviously something to be missed for those who decide to go abroad. On the other hand, obtaining legal training overseas in places like England and Australia can be a culturally rich and truly international experience. However, such an experience is not cheap and completing the NCA process upon one's return may dissuade many from embarking upon this uncertain yet exhilarating journey.

No matter which path a student follows, studying law is challenging, exciting, and an academic privilege. The face of "the lawyer" is constantly changing in our beautifully diverse country, as is the way such lawyers are being trained. This makes for a fascinating legal community filled with varying perspectives, unique backgrounds, and differing legal lenses by which to view the world.

A native of Yarmouth, N.S., Matt Gorman is a 2010 graduate of the LLB program at the University of Leeds. He recently completed his NCA examinations and will commence articling at Cox & Palmer in Halifax this June.