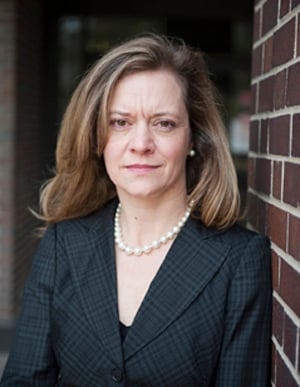 I have spent most of my in-house career as the only lawyer and general counsel and most often I have been the first full-time lawyer in the organization. I have recently assumed the role of GC at my third organization. I have had many conversations over the years with other in-house counsel in similar positions about our shared experiences. Two key approaches are necessary to be successful and to make a difference both as a first/new lawyer or as a lawyer in a growing role in an organization:
Identify the role you want to play, set your priorities and objectives, and stick to your vision
What's great about having no predecessor or taking on a growing role is the tremendous scope you have to define your new role. Also, as you enter a company as its first counsel, or as you take on new areas of responsibility, there often exists a plethora of low-hanging fruit that allows for some visible improvements to quickly establish the value of the contribution you can make.
What's not great is that every person you work with has a different idea about what it is you ought to be doing — no one has come before to limit and set expectations.
In my first in-house role, after being interviewed by all of the members of the management team and a couple of board members, I came away with a job description no one person could do and a set of objectives no one could hope to achieve. Not one to set myself up for certain failure, I called the company to advise that I would be withdrawing my candidacy as I couldn't see a match between their expectations and my abilities. After talking it through with my future boss, I was persuaded that I would have sufficient input into defining the role and the objectives to make me comfortable.
As it turned out, the job was just as big as I thought it would be and I was constantly overwhelmed trying to juggle the daily demands with the need to drive positive change within the organization. Furthermore, the job kept growing.
In a recent
Canadian Lawyer InHouse video
, Ken Fredeen, general counsel for Deloitte & Touche LLP, observed that as companies realize the value that lawyers bring both legally and to the business, companies are delegating more and more areas of work to this talented pool of individuals. This is great for in-house lawyers as it brings scope and variety to our roles.
The challenge that a new or growing role presents is finding a way to do it all well — balance daily demands with long-term plans and goals. The only way to do it is a dogged determination not to lose the forest for the trees. Regularly identify that list of things you think will advance your organization and ensure they stay on the list as others bombard you with their demands and their views on the priorities for the organization.
Remember that as the only lawyer, you have a different and valuable perspective. We are hired for that perspective and it is important that we persist in bringing that to bear even in the face of multiple competing demands.
As the only in-house lawyer, sticking to priorities is the only path to doing a good job. There is a tendency to give in to the desire and the demands that you be all things to all people. Over the long term, refusing to be reactive, identifying what's important, and doing the important things well are necessary elements to success in the role.
If you want to be seen as a leader, you will not leave the identification of what is important to your boss — you will demonstrate leadership and value by identifying key ways in which you can advance your organization and by delivering on those.
Anticipate and take steps to minimize resistance and defensiveness
Resistance takes a variety of forms. As you define your role, it may involve taking away tasks from another person or changing access to different types of information. As you start to identify weak processes, you may make changes such as removing signing or decision-making authority. Many colleagues are overworked and happy to hand over tasks to you but will resist and feel threatened or judged when you question or want to change the way things are done. Although it's entirely appropriate that as the corporation's legal advisor, the general counsel advise the board, CEOs often struggle with that relationship when it's a new one (be it dotted line or otherwise). Board members may resist governance changes they perceive to be constraining or distracting from the core business.
The first step is to understand the source of the resistance (hopefully before it crystallizes and becomes a road block), and the second is minimizing it with the hope of turning it into support. Successful tactics for minimizing resistance include taking a respectful approach to what has come before, proposing changes and getting buy-in by incorporating feedback from others into your plan, educating and explaining why change is necessary, being willing to back off and recognize other priorities when necessary, taking the long-term view, and reintroducing change when you have more support for it.
There's a time and a place for taking a stand, but no lasting organizational change can be implemented without sufficient support from key parts of the organization at various levels. Being positional is rarely the right approach as the goal is to get not just agreement but also support.