Lawyers want to date lawyers, but they are great for anyone, says founder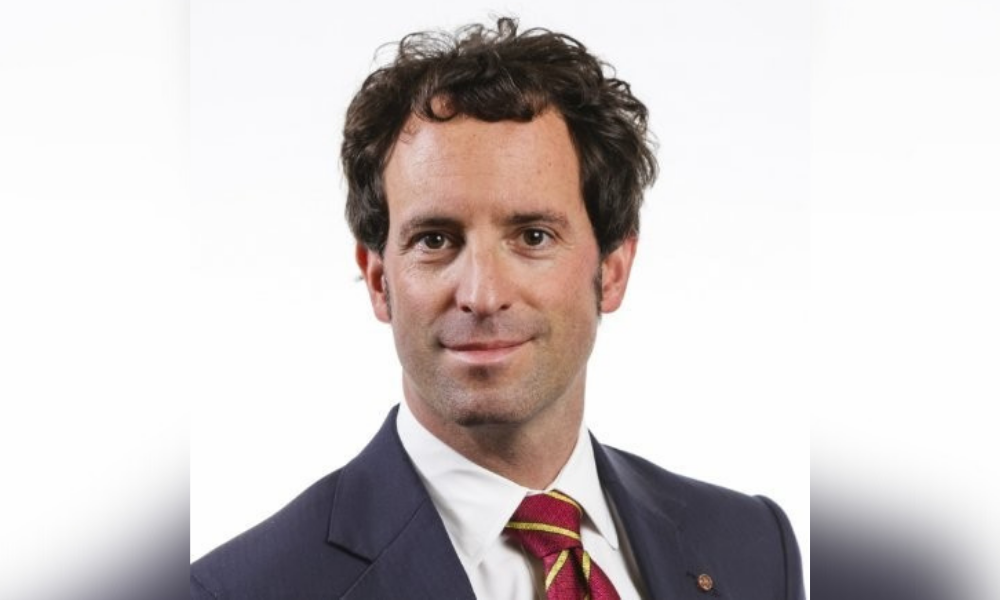 Though only launched a few weeks ago, Lawyr, the dating app for lawyers and others in the legal-services community, has already attracted users from around the globe – from Toronto to Russia, to Vietnam, says founder Matthew Rhodes.
Rhodes is director and co-founder of RollOnFriday, the legal-profession news website, based in London, UK. The company developed Lawyr and introduced it in March. The idea for the app struck Rhodes and his colleagues when the pandemic hit, and they were thinking about what they could do to engage RollOnFriday's locked down readers.
Because so many of their readers are based in the UK, Rhodes expected domestic engagement, but is surprised at the level of global pick-up.
"And we have got a large number of UK users on it. But we've got people from Auckland, Toronto, Montreal, New York, Houston, Sacramento, Vietnam – I mean, everywhere around the world has just turned up for this. Quite a lot in Russia, as well and Tashkent and places like that, which I think is brilliant."
Prior to launching RollOnFriday in 2000, Rhodes spent two years as litigation associate at the international law firm Ashurst.
Young, single lawyers, toiling to establish themselves in their careers, typically have little time or energy to meet people. While other dating apps are useful, Rhodes and his colleagues built theirs with the belief that lawyers would prefer to date people who truly understand the pressures they are under and the schedules they keep.
"It's very, very hard to meet other people outside of your own employer – and you don't really want to date someone within your own firm, unless you really have to, for a number of fairly obvious reasons. People work extremely long hours and have very punishing schedules. It's hard to go out and meet people."
"If you're dating a lawyer and they phoned you up half an hour before you meant to be meeting and say, 'like, I'm really sorry I can't make dinner tonight because the side letter hasn't signed, and I need to stay here until it does.' You're going to understand because that's going to be you in a week."
It also occurred to Rhodes and his team that, while lawyers would be attracted to those of common careers and educational backgrounds, lawyers are a "great catch" for anyone else.
"I think, generally, most lawyers tend to have a fairly well-developed social conscience – definitely do in this country. They tend to be a bit left leaning. They tend to be good conversationalists. They tend to be funny. Lots of things you want in a date," says Rhodes. "And they're regulated too. So if something goes wrong you can track them down and report them."
It is a rule on the app that users must either work in the legal profession or be interested in meeting someone who does. Rhodes notes that by "legal profession," they include anyone who works in that environment, whether they be judges, paralegals, legal assistants, clerks or those working in the mailroom. Half of any match must be a member of the profession, so outsiders cannot match with other outsiders.
"I think it's important to stress that it's not just about lawyers, it's anyone in the legal community," says Rhodes. "So you can be a secretary in law firm, you can be in the print room at a law firm – but you understand how law firms work. You understand what the law is."