BLG's Tim McCormick on saying yes and building Canada's foremost capital markets group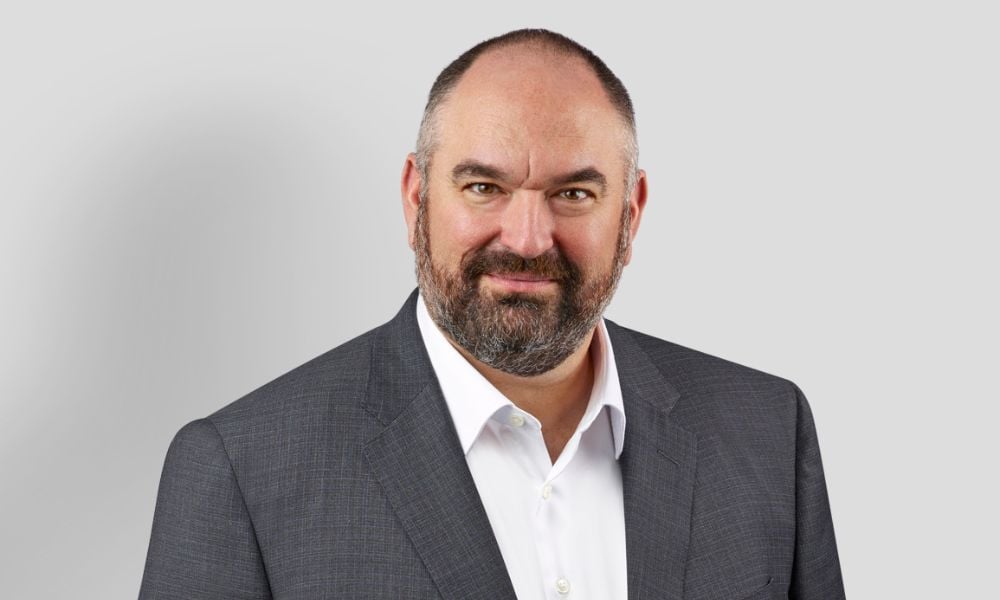 This article was produced in partnership with Borden Ladner Gervais LLP
For someone who closes deals for one of the word's largest satellite operators, Tim McCormick is a pretty down-to-earth guy.
A sought-after corporate and securities lawyer who recently joined powerhouse firm Borden Ladner Gervais after more than 17 years at Stikeman Elliott, McCormick has focused his practice on domestic and cross-border mergers and acquisitions, private transactions and debt, and equity financing in the capital markets.
"It's been a ride," McCormick says of his decade-long journey to becoming one of the few corporate lawyers in Canada with the expertise to support and advise satellite companies. "Thanks to a number of serendipitous opportunities earlier in my career, I was able to develop an expertise in satellite companies and the services they provide, which has been a tremendous complement to others sectors where my clients operate, including technology, mining, fintech and banking."
But while McCormick's career continues to skyrocket, it's the people he works with on both sides of the table—some of the best in Canada, he says—that keep him grounded. "When students I'm interviewing ask me what I like about the job, I say it's the people. Clients don't want to be fed documents. They want thoughtful work, meaningful connection and for their lawyers to be part of their team."
Team was one of the things that attracted McCormick to BLG. "Everyone at the firm operates arm-in-arm," he says. "That's 100 per cent necessary, 100 per cent of the time." Equity, diversity and inclusion are other areas where McCormick says BLG is doing a "phenomenal job." The moral argument for diversity and inclusion is compelling on its own, he notes, but there's a business reason for it as well. "Diverse teams are better teams. Our clients are demanding them."
As the beneficiary of fantastic mentors himself, providing that same level of support to students, associates and junior partners is critical to McCormick's vision of a successful leader. His goal is to give young, Type-A, achievement-oriented lawyers meaningful opportunities for technical and social growth.
His best advice to those starting out is to work hard and say yes. Say yes to a new deal, yes to working with a new partner or client, and yes to an invite to a firm or client event. You never know what opportunities might come down the line, he says.
One caveat is to say yes to what matters. Though there are obvious moments that shaped his legal career—landing a summer job, being hired back as an associate, making partner, moving to BLG—personal moments are just as important to McCormick's definition of success. His wife, a fellow lawyer he calls his biggest supporter and the strongest voice on the most important decisions of his life, provides invaluable guidance and insight. And while work and clients are always a priority, the arrival of his two daughters early in his career saw McCormick embrace a new "super priority."
"My golf game has suffered greatly since they were born," he laughs. "It's impossible to separate work from home, but I try to separate work from play. That way I'm efficient as a lawyer and efficient as a father, as opposed to being distracted as both."
Now that McCormick is at BLG, first on his to-do list is to figure out how to use the firm's technology (a challenge he admits has him feeling like an articling student again). Next up is to build the foremost capital markets group in Canada.
"BLG is the perfect platform for my practice. The lawyers and client list are second to none and I'm excited to see what my team can do," he says. "I'm a big believer in opportunity. You've got to grab it when it's there—and this was one I couldn't pass up."