Justice Canada tapped Carleton University, Québec Trans Health Action researchers to author report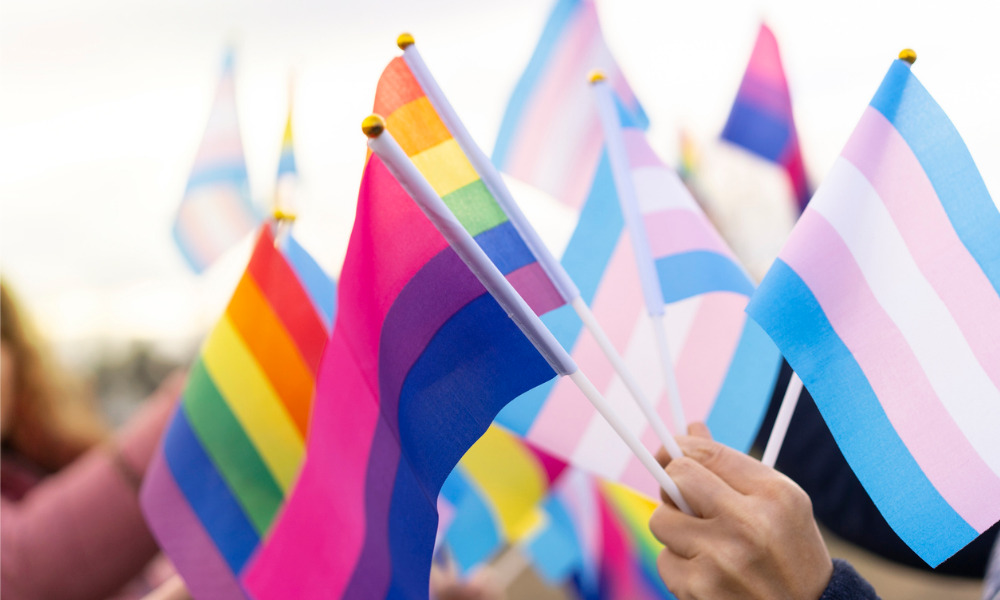 The Department of Justice Canada has recently released a research report uncovering serious legal problems faced by numerous LGBTQ2+ individuals across Canada.
"A Qualitative Look at Serious Legal Problems: Trans, Two-Spirit, and Non-Binary People in Canada" examines the extent and effects of legal problems experienced particularly by transgender, two-spirit, and non-binary people for the last three years. These legal problems pertain to all conflicts, barriers, or negative interactions they have experienced due to a legal or administrative system or from contact with state institutions, officers, and agents.
The report consists of semi-structured interviews with 27 transgender, two-spirit, and non-binary people recruited across Canada. Justice Canada tapped William Hébert of Carleton University, Nora Butler Burke, Tara Santini and Daphne Barile of Québec Trans Health Action, and Frank Suerich-Gulick to write the report. The Community-Based Research Centre supported them.
The report showed that numerous legal problems encountered by the research participants have "lasting social and legal consequences" that expose them to additional problems in the future. These legal problems were categorized thematically under five domains: (1) legal statuses; (2) economic security and standard of living; (3) health care and services; (4) violence and other forms of abuse; and (5) detention facilities and law enforcement.
Legal statuses
This area covers issues related to identity documents, citizenship and immigration, criminalization, child and youth protection services, and conjugal and familial relationships.
The researchers found that these legal statuses could produce and maintain legal problems by placing a person in direct conflict with legal systems and limiting or denying access to protections, services, opportunities, and advantages. Moreover, they found that the mere existence of a law or policy can have "serious and harmful" impacts on people's lives, rights, and opportunities − regardless of its enforcement.
Economic security and standard of living
The researchers determined that access to employment and safe and equitable working conditions is one of the most significant sources of difficulty for many transgender, two-spirit, and non-binary people.
"Legal problems reported by participants related to labour and employment included problems experienced in the context of legal labour sectors, as well as within criminalized labour sectors (e.g., selling sexual services, selling drugs)," the researchers wrote.
Moreover, they determined that several participants find income support and other government assistance "inadequate to cover everyday expenses" and "difficult to access in the first place."
"Persons with a precarious socio-legal status were particularly likely to find themselves chronically underhoused, periodically homeless, or living in unsafe or unsanitary dwellings," the researchers wrote. "Participants also reported numerous problems in the education system, with little or no recourse available."
Health care and services
The researchers learned that several participants had experienced mistreatment, neglect, and abuse by health personnel, which prevented or discouraged them from accessing essential forms of care.
"Participants also spoke of the inadequate public health coverage available to people who seek medical transition and of the limited or non-existent administrative and legal remedies available to overcome the barriers they encountered across health care and services," the researchers wrote.
Violence and other forms of abuse
According to the researchers, the forms of violence suffered by the participants include verbal and psychological harassment and abuse. The participants also claimed that they suffer physical violence, such as attacks by strangers, domestic violence, abuse by family members, sexual assault, and violent interactions with persons in place of authority.
They also learned that participants are subjected to "state violence." State violence refers to how state institutions, laws, policies, programs, procedures, practices, actors, and agents produce, maintain, or legitimize the subordination and abuse of certain individuals and communities.
Detention facilities and law enforcement
The researchers found that detention was another site of serious problems for the participants. The participants believed that being incarcerated is in itself "a form of extreme hardship and deprivation with harmful repercussions on people's lives and communities."
"Moreover, nearly all participants who reported any contact with criminal law enforcement described their interactions as harmful or otherwise negative," the researchers wrote. "Indigenous, Black, and racialized participants reported the most frequent, recurring, and violent encounters with law enforcement."
Conclusion
The researchers described the legal problems experienced by transgender, two-spirit, and non-binary people as "highly complex" as they span multiple legal and administrative systems, institutions, and jurisdictions and often occur over periods of several years or even decades. They also found that transgender, two-spirit, and non-binary people's socio-legal statuses seriously impact their ability to engage with and navigate legal and administrative systems.
"Certain laws and policies generate numerous serious legal problems for trans, two-spirit, and non-binary people, which negatively affect many aspects of their lives," the researchers wrote. "As such, many of their complex legal problems' root causes cannot be resolved without comprehensive law and policy reforms."