Seven firms made new announcements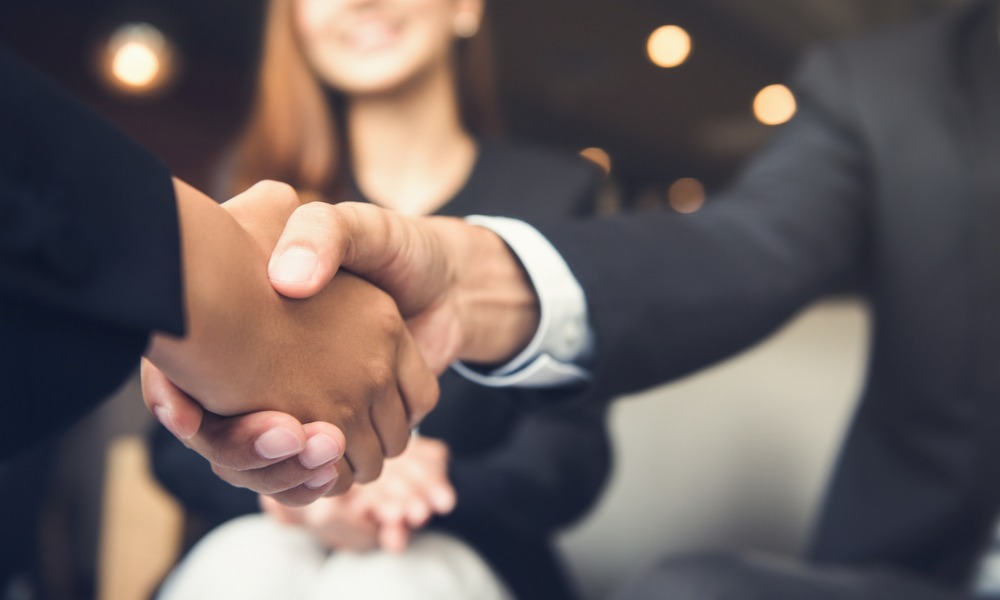 Welcome to this week's roundup of movements among major law firms, in which we sum up significant hires, promotions, departures, and other announcements.
Aird & Berlis
Aird & Berlis has welcomed Kaitlin Soye as partner in the firm's intellectual property and litigation and dispute resolution groups. Soye is a trained scientist with a Ph.D. in experimental medicine. She has advised pharmaceutical, life sciences, technology, and telecommunication companies on regulatory and IP litigation matters.
Cozen O'Connor
Trial and appellate attorney Oliver C. Hanson has joined Cozen O'Connor as shareholder and chair of Vancouver's corporate and securities litigation practice. Hanson's practice encompasses director and officer liability, media and defamation issues, corporate governance and shareholder rights disputes, fraud and conspiracy claims, partnership and joint venture issues, real property and land use disputes, securities litigation, and securities-related frauds.
"Hanson is a key part of the firm's continued Canadian expansion and brings a national profile that will serve firm clients well," said Shane Hardy, co-managing partner of the firm's Toronto offices. "Oliver's addition will clearly bolster our litigation bench throughout Canada and adds an important dimension to our strategic vision."
Goodmans LLP
Retired Supreme Court of Canada Justice Michael Moldaver has returned to Goodmans as counsel. He was appointed to the SCC in 2011 and has served the highest court for over a decade. Before joining the judiciary, Moldaver worked with Goodmans in the 1980s. He also taught at Osgoode Hall and the University of Toronto law schools.
Osler
Osler has announced ten new partners and two new counsels in its latest round of promotions. The firm's new partners are:
Lia Bruschetta – litigation, Toronto
Shawn Cymbalisty – corporate, Toronto
Josh Disenhouse -real estate, Toronto
Sam Ip – commercial (tech), Toronto
Elizabeth Mpermperacis – banking and financial services, Toronto
Aislinn E. Reid – litigation, Toronto
Matthew Ritchie – real estate, Toronto
Marta Rochkin - banking and financial services, Toronto
David Wilson – tax, Montreal
Sean Sutherland – litigation, Calgary
Osler has also welcomed Deirdre Sheehan as a partner in the firm's Calgary office. She will be one of the firm's national co-chairs of the regulatory, indigenous, and environmental group.
In addition, Toronto-based associate Sandra Malcolm (Corporate) and Vancouver-based associate Theo Stathakos (Tax) have joined the firm as counsels, effective March 1.
Oyen Wiggs
The firm has named Christina Kwok as a partner. Kwok has extensive experience in drafting, filing and prosecuting US and Canadian patent applications and managing and advising on global patent portfolios.
Shulman & Partners LLP
Shulman & Partners has announced its expansion outside the Greater Toronto Area with a new full-time office in downtown Ottawa. The firm provides personalized assistance to its clients with divorce and family law issues.
"With a growing team of 45 lawyers and support professionals working in downtown Toronto and Vaughan, we are very excited to add Ottawa to our in-person service area," managing partner Ron Shulman said. "We look forward to bringing our practical solutions to complex issues and supporting the family law needs of a new community."
The firm specializes in cases involving parenting time and decision-making responsibility, child abduction and the Hague Convention matters, child alienation matters, separation agreements, divorce, child and spousal support, property division or equalization, and common law matters.