Six firms made new announcements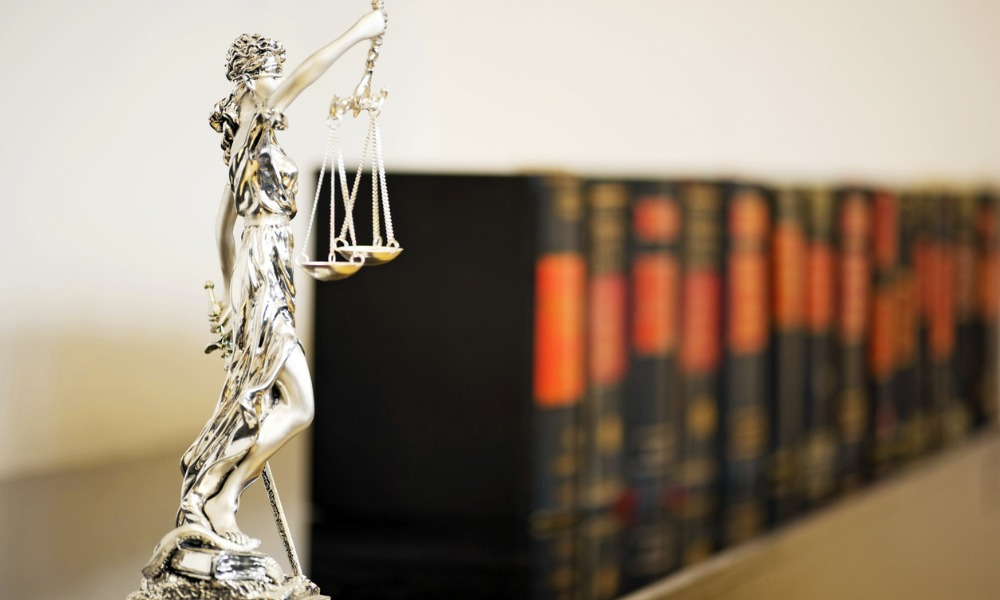 Welcome to this week's roundup of movements among major law firms, in which we sum up significant hires, promotions, departures, and other announcements.
Aird & Berlis LLP
Aird & Berlis has named nine new partners:
Meaghan Barrett - municipal & land use planning group and expropriation law group
Jacob Brown - tax group and tax controversy/tax litigation group
Holly Cunliffe - tax group and estates & trusts group
Alex Kagan - litigation & dispute resolution and workplace law groups
Amy Marcen-Gaudaur - capital markets group
Dasha Peregoudova - litigation & dispute resolution, workplace law, and sports, media & entertainment groups
Stefan Radovanovich - real estate and construction groups
Russell Sanders - capital markets group
Leah Silber - real estate group
Bennett Jones LLP
Former Alberta Premier Jason Kenney has joined Bennett Jones as a senior adviser in the firm's Calgary office. As Premier, he led the creation of Alberta's recovery plan, natural gas vision and strategy, hydrogen roadmap, and the province's first indigenous opportunities corporation.
Kenney first sat in the House of Commons in 1997 as a member of Calgary Southeast. He also served as the minister for citizenship, immigration and multiculturalism, employment and social development, national defence minister, and cabinet operations committee chair.
Blake, Cassels & Graydon LLP
Blakes has announced the appointment of Brian Facey as chair of the firm's strategic business initiatives. He will continue leading Blakes' competition, antitrust, and foreign investment practices and lead key strategic business initiatives for the firm. Facey will also sit as a member of the firm's executive committee.
"The strategies we use to attract, retain, and serve our clients are constantly evolving, and we need to innovate in these areas. Brian is one of our most client-focused partners and is perfectly suited to lead these initiatives on behalf of the firm," the firm's chair Geoffrey Belsher said.
Cozen O'Connor
Cozen O'Connor has welcomed Andrew Elbaz and Alexander Katznelson as members and Zachary Janes and Michael Shafarenko as associates in the firm's expanding Canadian office.
Elbaz has joined the firm as a shareholder and will assume the role of co-chair of securities and capital markets for Canada group. Elbaz and Katznelson have represented companies and leading investment banks on public offerings, private placements, stock exchange listings, mergers and acquisitions, and proxy and corporate governance cases. Their practice has covered many industries, including technology, clean energy, health care, crypto and blockchain, mining, and oil and gas.
"As part of our decision to become a full-service firm in Canada, we've substantially expanded our corporate capabilities in Toronto and Vancouver, and rest assured that will continue in 2023," Cozen O'Connor's executive chairman and chief executive officer Michael Heller said.
DLA Piper (Canada) LLP
Kaleigh Nevin has joined as an associate in the securities group of DLA Piper's Vancouver office. Coming from a corporate and securities firm, Nevin specializes in mergers and acquisitions, cross-border transactions, corporate finance, corporate governance, and commercial cases.
WeirFoulds LLP
The firm has welcomed Jonah Waxman and Mark Dzurman as new associates. Waxman has joined WeirFoulds' wills, trusts & estates practice group. He has advised clients on various litigation matters, including guardianship and estate disputes, oppression claims, aborted real estate transactions, and solicitor-client assessments. He has also presided over advocacy seminars arranged by the Canadian Bar Association, Ontario Bar Association, and the Ontario Trial Lawyers Association.
Dzurman has joined the firm's construction practice group. Before joining WeirFoulds, he worked at a boutique law firm, handling litigation, corporate, commercial, and employment law cases.