Ontario-based PopReach's $57.5 million deal with US tech firm also in deals roundup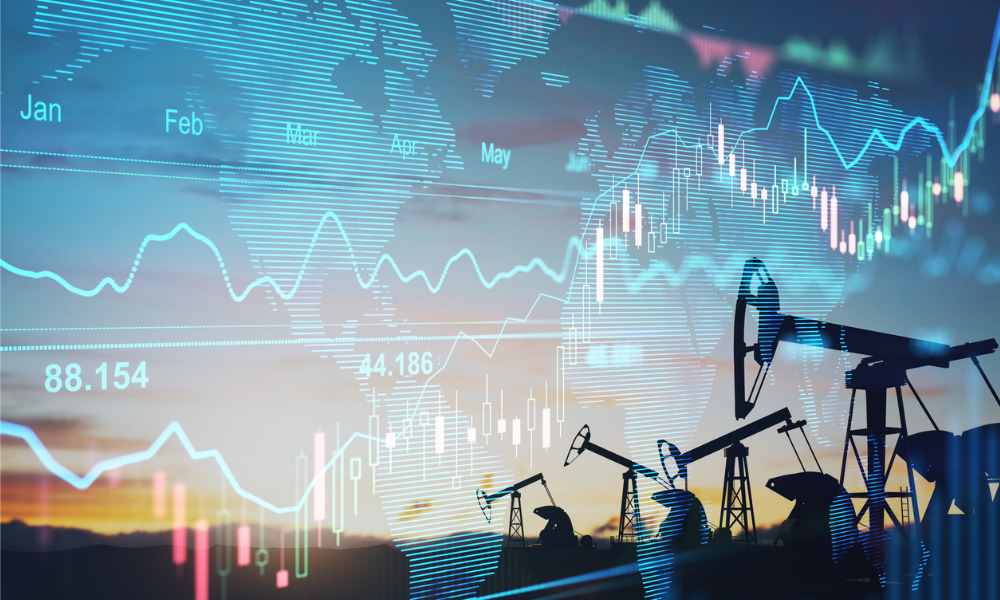 Stikeman Elliott advised the purchaser Tamarack and Norton Rose Fulbright Canada assisted the oil and gas exploration firm Deltastream in an acquisition deal that marks Tamarack as the biggest player in the Clearwater oil industry. Also in this deals roundup is Ontario-based PopReach acquiring a US-based user acquisition and marketing technology business for $57.5 million.
Tamarack to acquire Deltastream for $1.4 billion
Tamarack Valley Energy Ltd. agreed to acquire Deltastream Energy Corporation, a Calgary-based oil and gas exploration company, for $1.425 billion, consisting of $825 million in cash, $300 million in the form of a deferred acquisition payment (DAP) and $300 million of equity comprised of approximately 80 million Tamarack shares.
Stikeman Elliott LLP is acting as legal counsel to Tamarack regarding the transaction. RBC Capital Markets is acting as exclusive financial advisor, and CIBC Capital Markets and Peters & Co. Limited as strategic advisors to Tamarack.
Norton Rose Fulbright Canada LLP is acting as legal counsel to Deltastream, while Tudor Pickering Holt & Co. and National Bank Financial Inc. are acting as co-financial advisors.
Upon deal completion, Tamarack will enter into a hold period agreement with ARC Financial, which owns approximately 85 percent of Deltastream shares.
"The Deltastream business is concentrated in the heart of the Clearwater," said ARC Financial Managing Director Bill Slavin. "With this transaction, Tamarack will become the leading public Clearwater business, with an exceptional combined asset base. ARC Financial is excited to be a shareholder in Tamarack and participate in value creation from the Company's Clearwater, Charlie Lake and enhanced oil recovery operations. Tamarack has a demonstrated track record of prudent balance sheet management and capital discipline and is led by a highly respected management team with extensive operational and capital markets experience. Tamarack's proactive approach to the environment, Indigenous partnerships and ethical governance is aligned with ARC's values."
"The acquisition of Deltastream solidifies Tamarack as the largest producer in the Clearwater oil fairway," said Tamarack President and CEO Brian Schmidt. "This transaction builds on the Company's core position in the Clearwater, which is recognized as North America's most economic play. Deltastream brings scale and a leading economic development drilling inventory comprised of high-quality, long-life assets with low sustaining capital requirements that enhance capital allocation flexibility. This strategic transaction delivers significant accretion to our existing business model and drives increased long-term value creation for our shareholders."
The deal is expected to close before the end of October.
PopReach buys US tech firm Ubiquity Agency for $57.5 million
PopReach Corporation, an Ontario-based multi-platform technology company, has acquired Ubiquity Agency LLC, a US user acquisition and marketing technology business, for approximately $57.5 million (US$44.3 million).
According to a press release by PopReach, the transaction expands the company's offerings of digital media technology and services, including performance marketing, omnichannel traffic distribution, full-stack technology development, and business intelligence. The deal also gives PopReach access to Ubiquity's extensive data reservoir of over 10,000 publishers worldwide, several hundred million subscribers, and over two billion data insights.
"With deep capabilities in digital user acquisition and traffic distribution that are grounded in technology and data analytics, this acquisition ticks all the boxes in advancing our vision of building a walled garden of products and services to better connect businesses to target audiences," said PopReach CEO Jon Walsh. "The Ubiquity team has assembled a set of businesses that aligns strongly with our cultural values, with a disciplined approach that balances strong organic growth with healthy positive cash flow contribution."
Converge Technology Solutions acquires Newcomp Analytics for $20.3 million
Converge Technology Solutions Corp., a software-enabled IT and Cloud Solutions provider, has acquired Newcomp Analytics, a Toronto-based data analytics firm serving clients across Canada, US, and the Caribbean, in a $20.3 million (US15.63 million) deal.
Newcomp Analytics serves clients in more than 15 sectors, including government, banking, education, healthcare, financial services, retail, and the public industries.
Newcomp Analytics President Michael Langton said, "Newcomp Analytics is very excited to be welcomed into the Converge family, allowing us to bring our modern data analytics expertise to the global marketplace. Converge's broad technology partnerships, and strong client base present a significant opportunity for our team to continue our journey as a trusted analytics advisor to clients across all industries."
"Converge is excited to expand our advanced analytics portfolio and offerings with the addition of Newcomp Analytics," said Converge President and North American CEO Greg Berard. "Newcomp Analytics will greatly enhance Converge's ability to help our clients become even more insight-driven and dive deeper into understanding and analyzing their data. Their technical expertise and years of experience will help us drive more value in Canada with our clients and give us more depth and breadth across our North American analytics organization."