Sun Life buying majority part in US capital market firm also in deals roundup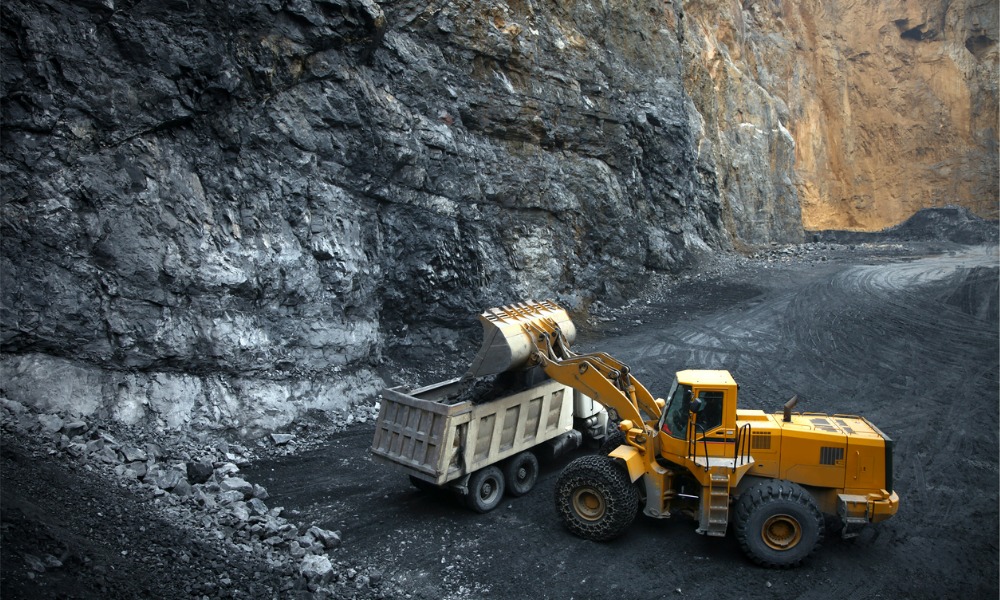 McCarthy Tétrault is advising UK's largest metals and mining firm in acquiring full ownership of Turquoise Hill is among the top crossborder M&A deals this week. Norton Rose Fulbright Canada and Blakes joined McCarthy Tétrault in the takeover deal. Also in this deals roundup is Sun Life's acquisition of a majority stake in a US capital market firm.
Turquoise Hill to transfer ownership to UK-based Rio Tinto
Montreal-based Turquoise Hill Resources and Rio Tinto Group, the largest UK-based metals and mining firm, entered into an agreement in which Rio Tinto will acquire all remaining shares of Turquoise Hill that it does not currently own in a takeover deal valued at $43 per share. The deal will give Rio Tinto full ownership of Turquoise Hill.
McCarthy Tétrault LLP and Sullivan & Cromwell LLP are acting as Canadian and US legal counsel, respectively, to Rio Tinto, and Credit Suisse, RBC Capital Markets and Rothschild & Co are acting as financial advisors.
Norton Rose Fulbright Canada LLP and Paul, Weiss, Rifkind, Wharton & Garrison LLP are acting as Canadian and US legal counsel, respectively, to Turquoise Hill.
Blake, Cassels & Graydon LLP is acting as legal counsel to the Turquoise Hill Special Committee and BMO Capital Markets is acting as exclusive financial advisor. The Special Committee has retained TD Securities as an independent valuator.
Rio Tinto Chief Executive Jakob Stausholm said, "Rio Tinto's offer guarantees Turquoise Hill's minority shareholders outstanding value through a significant allcash premium for their shares. After extensive negotiations, the terms of the transaction are final and there will be no further price increase. We look forward to working with the Turquoise Hill Board of Directors to ensure Turquoise Hill shareholders are able to realise the significant and immediate value of the transaction."
The deal is expected to close shortly after the special meeting of Turquoise Hill shareholders in the fourth quarter of 2022.
Sun Life Financial to buy majority stake in Advisors Asset Management for $280 million
Sun Life Financial Inc. proposed a majority stake acquisition in Advisors Asset Management (AAM), a US-based capital market company, through SLC Management, Sun Life's institutional fixed income and alternatives asset manager, in a deal valued at approximately $280 million (US$ 214 million).
Upon deal completion, AAM will become the US retail distribution arm of SLC Management and Sun Life will invest up to US$400 million to introduce SLC Management alternative products to the US market.
Skadden, Arps, Slate, Meagher & Flom LLP is serving as legal counsel and Evercore as financial advisor to Sun Life in connection to this transaction.
Chapman and Cutler LLP is serving as legal counsel and Berkshire Global Advisors as financial advisor to AAM.
"We're thrilled that AAM will be joining SLC Management," said SLC Management President Steve Peacher. "We've seen a sustained increase in demand for alternatives from the high-net-worth and ultra-high-net-worth market as they look to add new sources of yield and total return. We've been looking to enter into the retail distribution segment for some time now. Adding AAM to our platform allows us to extend our set of world class alternative investment capabilities to new clients and expands the roster of investment solutions that AAM can offer to the U.S. financial advisor market."
"We see significant potential in the alternatives space to deliver steady, reliable returns for our clients, which has been AAM's mission as a trusted resource for financial professionals for more than 40 years," said AAM CEO Scott Colyer. "As we sought to diversify and gain a greater foothold within alternatives, it was crucial to identify a best-in-class partner that shared the same client focused and team-oriented culture as ours. SLC Management's common values and interest in establishing a durable, long-term partnership figured heavily into the decision to join forces with one of the premier alternatives asset managers in the world."
The deal is expected to close in the first half of 2023, subject to customary closing conditions.
Jade Power to sell renewable energy assets to Austrian-based Enery for $93.7 million
Jade Power Trust, through its administrator, Jade Power Administrator Inc., agreed to sell its renewable energy operating assets to Enery Power Holding GmbH, an Austrian-based renewable energy company, for approximately $93.7 million (€71 million).
Aird & Berlis LLP and Wolf Theiss are acting as Canadian and Romanian counsel, respectively, to Jade Power Trust and the Administrator
DLA Piper (Canada) LLP is acting as legal counsel and Haywood Securities Inc. as financial advisor to the Special Committee and the Board.
Schoenherr Attorneys At Law is acting as legal counsel and Unicredit Group as exclusive M&A advisor to Enery.
"Having started with no assets in 2014, the Trust utilized a variety of creative financing strategies to acquire hydro, solar and wind assets in the first three years of its operation through seven acquisitions and three equity financings," Jade Power Executive Chairman Ravi Sood and Jade Power CEO James Colter Eadie jointly said. "Today, with this announcement, the Trust has not only achieved a gross consideration more than double the per MW acquisition cost of its final acquisition in 2018; in 48 months, the Trust has gone from a net debt position of more than $96.5 million to, at the time of this announcement, a positive cash position. The Trust has built a solid operating team with proven expertise in emerging market renewable development and operations, and it is profitable and well-capitalized."
"While we are already developing solar greenfield assets in Romania for three years, this represents the initiation of our green electricity production in the fast growing and dynamic Romanian renewable energy through the acquisition of operational renewable capacity in a diversified mix of wind, solar and hydro generation," Enery CEO Richard König and Enery COO Lukas Nemec jointly said. "As part of the transaction we will sell the mix of diversified renewable energy production via long-term power purchase agreements to key industrial off-takers in Romania, who are securing their long-term electricity needs at a substantial discount to current market prices. We are thankful to our team and our partners for signing this important milestone in a turbulent market environment and look forward to continue to build and increase our presence in the Romanian electricity market."