With new laws and regulation, there seems to be 'a legal shift toward animal equity'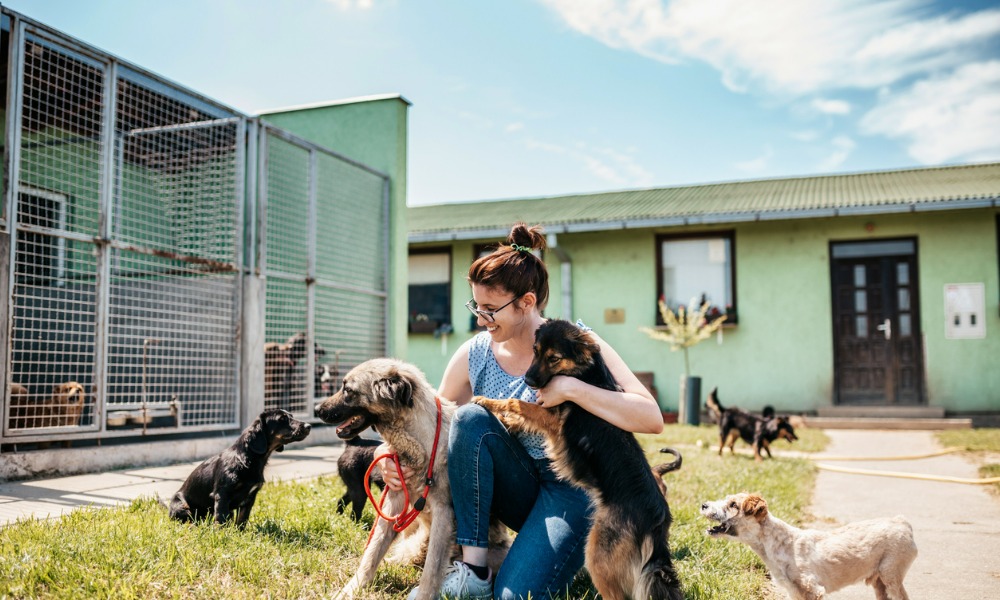 When we think back on the progress of animal law in Canada in 2023, we should remember June as a good month for new federal animal related legislation. It is not often that we have positive news for animal protection, so it is encouraging to see that Canada is making some significant recent strides in animal welfare legislation.
Cosmetic Testing Ban on Animals Becomes Law. Finally.
In a historic victory for animals, progressive new legislation was given Royal Assent on June 22, 2023, prohibiting cosmetic animal testing and trade. The legislation prohibits the sale of products relying on animal testing data that causes physical or mental pain, suffering or injury to an animal.
On June 27, 2023 when amendments to the Food and Drugs Act included in Bill C-47 (the unexcitingly named Budget Implementation Act) was announced, Canada's federal Health Minister, Jean-Yves Duclos declared: "Protecting animals, now and in the future, is something that many Canadians have been calling for... We will keep working with experts and international partners to explore safe, cruelty-free alternatives so no more animals suffer and die due to cosmetic testing."
Canada's cosmetic testing legislative make-over was a long time coming. The cosmetics industry was legally permitted to gather data from animals who were harmed or died by having test substances slathered into their eyes, onto their skin, forced to inhale or ingest chemicals, despite the existence of viable alternatives such as chemical testing on discarded human tissue from surgeries or computer modelling. For years, advocates had been questioning why animals were needlessly suffering just to create yet another shade of ruby red lipstick, when animal and cruelty-free product testing were available.
Federal legislation to ban cosmetic testing on animals had been poised to become law in 2019 along with some other notable animal law bills that were enacted, but the cosmetic testing ban failed at the last minute that year. Fortunately, in June 2023, the elements of public pressure for better treatment of animals, legal advocacy, science and political will coalesced to finally bring about this much needed legislation.
With the 2023 ban coming into effect in December 2023, Canada will join more than 40 countries like Australia, South Korea, India, Mexico in prohibiting testing of cosmetics products such as nail polish, lipstick, and mascara on hapless animals.
Canadian Environmental Protection Act (CEPA) New Protections for Animals & The Environment
Curtailment of painful animal testing also got a positive boost via another piece of federal legislation in June 2023. Bill S-5, the Strengthening Environmental Protection for a Healthier Canada Act, received Royal Assent marking a much-needed update to the Canadian Environmental Protection Act (CEPA).
Amendments are aimed at "replacing, reducing and refining" toxicity testing on animals with vertebrae. While animals without backbones, like octopuses, were not included in the protections, the legislation specifies that over the next two years, ministers need to create and operationalize frameworks that include reduction and utilize non animal methods of testing, to uphold environmental justice and intergenerational equity.
Under the CEPA amendments, Canadians have a groundbreaking new right to have a healthy environment. Vulnerable populations and environments will need to be evaluated in a risk assessment rubric under the new amendments. Though I wish all animals could have been included, these amendments usher in landmark legal advancements for animal, human and environmental protection.

Canada's two momentous June 2023 legislative protections came about through the advocacy of countless individuals and many organizations calling for a better Canada for animals, the environment, and their protections under the law. Humane Society International/Canada, Animal Alliance, Animal Justice, Humane Canada, Cruelty Free International, the Canadian Centre for Alternatives to Animal Methods, Ecojustice, David Suzuki Foundation, the Canadian Animal Study Group, Lush Cosmetics, The Body Shop, politicians and many others worked tenaciously for these advancements that take us closer to regulating animals as sentient beings instead of as mere property.
Horse Bill Canters Forward
Also in June 2023, Senator Pierre Dalphond and singer-songwriter Jann Arden announced a new horse bill into the Senate, Bill S-270, proposing to bring an end to the cruel practice of exporting live horses from Canada to overseas destinations for slaughter, An Act to Amend the Health of Animals Act and the Agriculture and Agri-Food Administrative Monetary Penalties Regulations (live horses). The horse bill would amend the Health of Animals Act to prohibit the overseas export from Canada of live horses and other equines for slaughter.
In 2021, the Liberals made an election promise that this ban would come about, and the commitment made it into the ministerial mandate letter. Promises must be kept for the sake of terrified horses who are crammed into crowded crates and shipped on lengthy flights overseas where they are then slaughtered as a luxury food item.
The morally bankrupt practice of shipping horses or any other live animal overseas should have ended years ago. Other countries have taken steps to ban live export of animals including New Zealand and Brazil. A Brazilian court in April 2023 sagely referred to animals as sentient beings who have feelings of thirst, hunger, pain and fear and banned live cattle from being exported via its country's ports.
Animals Are Sentient Beings
Animals are sentient beings and deserve to be treated better than inanimate property under the law. Certainly, it may be argued that we have not gone far enough to fully protect the rights of animals, even with recent legislative advancements.
And while it is true that Canada is still playing catch up to other countries where animal protections have been more widely incorporated into legal systems, it appears that we are at a time and place where how animals are treated under our laws matters and is gaining momentum. I am cautiously optimistic that we may be seeing a legal shift toward animal equity. So, as we look toward the next animal law protection milestones, we should also pause to celebrate our successes.