Law firms would do well to identify the "why" of their practices in order to attract and keep young lawyers, argues Daniel Lo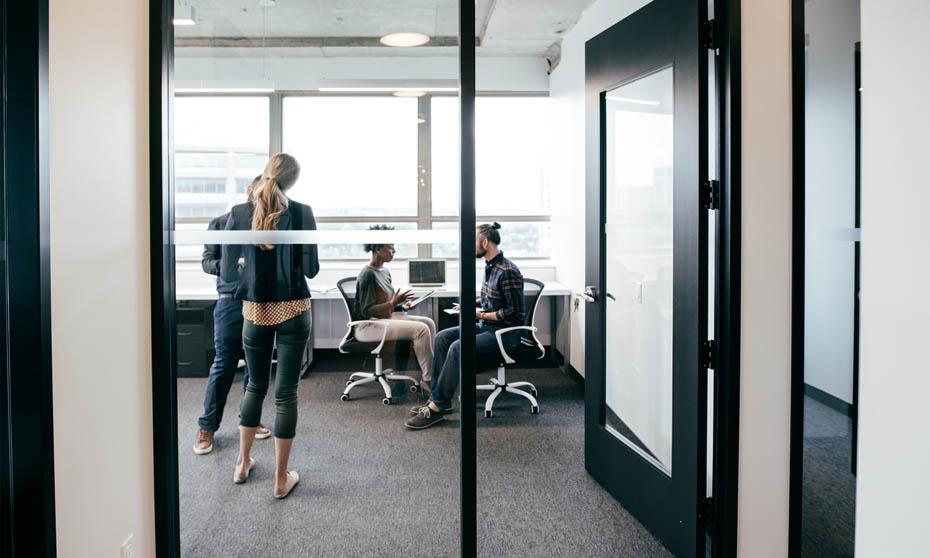 In the past decade we have been seeing droves of millennial lawyers leaving the seemingly stable and prestigious legal profession, citing factors from unrelentingly long hours to constant stress and pressure, toxic office environments, fixation with Post-Qualified Experience (PQE) ranking, mundane and repetitive work, and the increasingly redundant billable hour.
Law firms and in-house legal departments are scrambling to understand why this is happening and how to adapt in order to retain millennial talent. Initiatives such as open concept offices, flexible work schedules and ping pong tables (yup, they are still cool) have been some of the responses to "what millennial lawyers want"; however these are short-term measures toward a major generational workplace shift in how millennials view work and life.
Making a living is not good enough anymore; millennials want purpose-driven careers and are willing to take a pay cut to find this. Recent surveys reveal that millennials will consider a company's social/environmental commitments before deciding where to work and won't take a job if they do not feel there is a strong alignment in terms of corporate responsibility and diversity practices. Millennials want to actively contribute, and believe, in the social purpose of the companies and firms they work for. They want to be able to share their goals and values with their employer and be involved in discussions about how their company achieves their purpose at an early stage. A 2011 PwC report describes millennials at work as wanting "their work to have a purpose, to contribute something to the world and they want to be proud of their employer."
What can law firms and companies do to attract and instil trust and loyalty among young lawyers? The overwhelming answer is to focus on your "why." Simon Sinek is the author of several books on the topic of leadership, including Start with Why. In this book he describes a "Golden Circle" with three layers, with "why" as the focal point, followed by "how" and "what."
The Golden Circle model attempts to explain why some people and organizations are more successful in inspiring others and differentiating themselves. The neuroscience behind it is that humans respond best when messages communicate with those parts of their brain that control emotions, behaviour and decision-making: the limbic brain. Sinek explains that "why" is probably the most important message that an organization or individual can communicate, as this is what inspires others to action and provides identity.
"How" is the process in which an organization or individual achieves their end goal, such as the actions they take, the systems and processes in place, and also appeals to the limbic brain (however not as strong and lasting as focusing on the "why").
"What" is the most basic function of an organization or individual; it is what one does, the products or services one provides. It appeals only to the neocortex, which focuses on the rational.
"Why" is how one explains one's purpose, the reason one exist and behaves as one does. Sinek's theory is that successfully communicating the passion behind the "why" is a way to communicate with a listener's limbic brain. This processes feelings such as trust and loyalty, and informs our decision-making. An organization that is successful in understanding and articulating their "why" will be able to garner the trust and loyalty of their employees because everyone will believe in and contribute to a common purpose.
Lawyers, law firms and legal departments, probably due to the isolated and specialized nature of the profession, have largely gotten away with focusing simply on the "what" of their practice, and have perhaps only recently started articulating their "how." Overall, they have never needed to consider their "why."
Certain practice areas are well positioned for a shift towards "why" due to the more personal nature of the work, such as family, criminal and employment law. The more difficult practices to make this shift would include corporate/commercial law, capital markets and banking. How would a corporate practice begin to make this cultural shift? This is not an easy question and would require some self-examination by a law firm in order to reshape its identity. However, perhaps instead of the typical "We are a Tier 1-ranked corporate law firm with highly regarded practitioners," shift the mindset to "We believe that running a company should be fun and uncomplicated; let us help you simplify the process."
The culture of the firm might then shift to one that emphasizes the pursuit of simplicity. This new "why" would permeate down to each lawyer in the firm as they work toward the common purpose of simplifying the lives of company owners and making transactions as stress-free as possible.
Another example could be an intellectual property law firm that pursues innovation as their "why." Perhaps it's in their processes and adoption of legal tech, perhaps it's in the creative pursuits the firm encourages their lawyers to chase. No matter what methods and processes that this intellectual property law firm adopts, it is still guided by its core purpose of innovation.
At the end of the day, this shift in corporate culture may be too farfetched or intangible for law firms and in-house legal departments to even consider right now. Discovering an organization's "why" is not easy, and will require a hard look at an organization's value proposition. By 2025, millennials will make up three-quarters of the global workforce; even if law firms and in-house legal departments do not adapt to millennial thinking, their clients inevitably will be led by millennials and will pursue this new purpose-driven agenda.
If ensuring the longevity and relevance of your firm or department is important to you, then it's time to sit down and have a think before it's too late.