Practising alone, mentorship is hard to come by, argues Ted Flett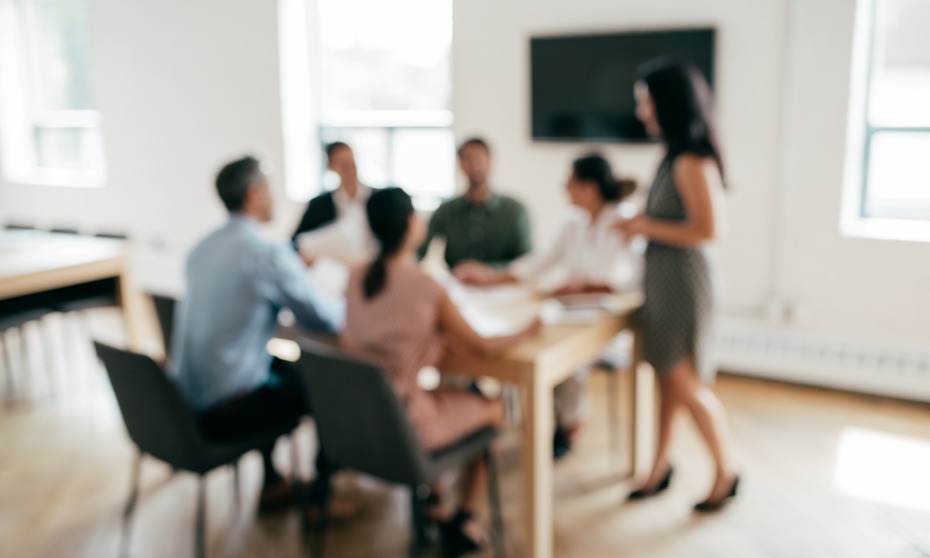 Solo practice can be a lonely existence.
While I knew this before embarking on the path – thanks to mentors and solo-survival fodder – its reality only came fully to bear once I was on it.
By lonely, I do not necessarily mean lonesome, I mean isolating.
Sure, it's great to unpack political affairs or last night's The Bachelor with colleagues but the glaring absence is the practical insight from peers who have been there.
"There" can be on the receiving end of a difficult question from a judge. "There" can be in contemplation of an appropriate fee before billing a client. And "there" can be a tense exchange with opposing counsel in a negotiation.
Hard as I tried, I could not navigate my way "there" in periodicals, databases or the Great Library. Mentors, librarians and CPD providers were, and often are, generous with occasional advice and insights but this is not the same as leaning into a neighbour's door frame, posing a question and then sinking into her armchair and taking in the answer.
My open-handed support has come in the form of a scrappy, but principled, boutique employment law firm named Zubas + Associates. Loreta Zubas' team asked me to climb aboard earlier this year and now I find myself fully on board. I am learning hourly from Lambert Boenders, Dan Hassell, Sylvia Samuel, Debbie Tilley, Stefania Trombacco and, of course, Loreta herself and wonder how I ever navigated even my small boat as the lone captain.
Seems I wasn't alone in being lonely.
Two fellow classmates from University of New Brunswick Faculty of Law, Jim Wu and Raquiya Austin, have recently departed their junior solo practices for different reasons and with different objectives.
Earnest and clever, Wu dove into solo employment practice following a year-long break, post-articles. A slow start with only two clients between June and September of 2018, the Vancouverite says he generated a "bit of traction" with an online quiz he designed to determine if users were protected by British Columbia's Employment Standards Act.
As Wu maneuvered his way through negotiations, litigation and client relations, business steadily picked up. Then came Forte Law of Surrey, B.C. Recognizing his talents and grit, the boutique labour and employment law firm offered Wu a spot on the team.
With his solo practice humming along, Wu's decision to join Forte was not driven by money, but by more qualitative motivations.
"At that time, I was fairly confident with my practice, and I wasn't doing it for the finances," he said about joining Forte. Instead, a desire for built-in mentorship was a key driver in Wu's decision to leave solo practice.
"Ever since joining Forte Law, it's been amazing how I can just ask a simple question to someone on the team rather than have to spend two hours researching it," he says.
Hitching his wagon to a reputable firm to drive better and more efficient client results was also compelling.
"As a sole practitioner, one of the things I struggled with was that I was limited in what I could do for my clients given the good will of opposing counsel," he observed. "They didn't know what kind of lawyer I am, what kind of employment lawyer I am, whether I'm the type that tries to avoid court for my client, or the one who is very litigious."
"Now that I'm with a well-known firm, I have found that the relationships with the other lawyers in the employment bar have been a little more cordial," he says. "And I find that there are more opportunities to build working relationships with the other side, because even if they don't know me, at least they know the firm's name."
For Raquiya Austin, the move from sole practice was also very pragmatic. Fascinated by the bigger picture, while solo practice in entertainment and commercial law satisfied Austin's entrepreneurial spirit, her macro mentalities were left unquenched.
"I was only getting one slight window into the client's life or world," she says, referencing the discrete matters for which she was retained.
So, Austin set her sights on an in-house gig and landed at Axiom which provides lawyers for in-house legal departments.
"Here, I get full access, exposure and understanding into all the workings of whichever department, and whomever, I am working for," she says. "In certain instances, I get to follow the life-cycle of a project, so from the beginning stages as to why the project even came to be, what was needed, what needs to be resolved and how I can assist to help see it through to fruition."
Buoyed by the confidence that they were once able to do it their way, and do it successfully, neither Wu nor Austin rule out the possibility of practicing solo again in the future.
Like the satisfying first time you balance the wheels of a bike with wee five- or six-year-old legs, having discovered success as a junior sole practitioner in a profession full of self-doubt landmines has been like cracking open a can of Popeye's spinach. The lessons learned will serve me to develop and manage my own practice and could be resurrected should I ever find myself going solo again.
While I anticipated that this Solo So Soon series would extend beyond six columns, I have been delighted by the reader feedback, mentor support and strong camaraderie among junior sole practitioners, of which I hope to remain an ex-officio member for years to come.