Bill Trudell shares lessons learned amid grief and loss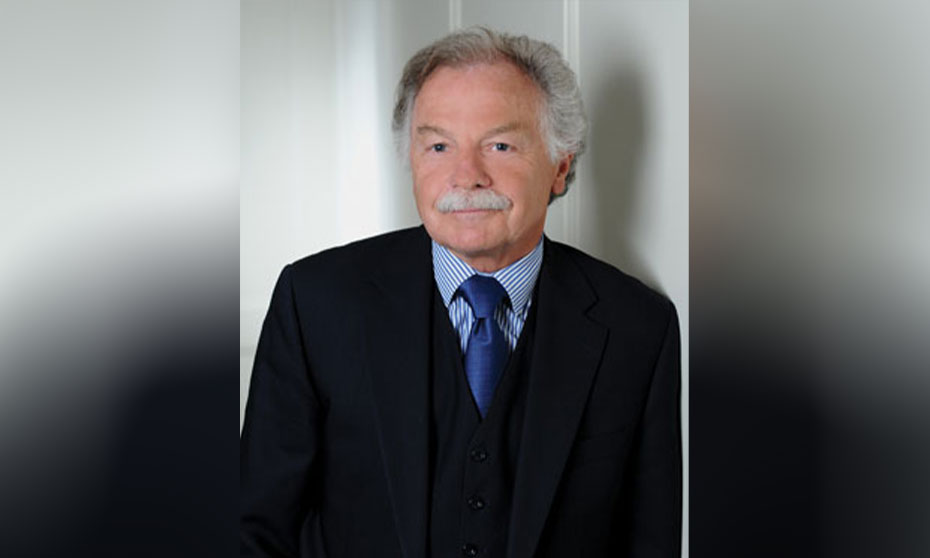 It was 7 am when the phone rang. As a parent, your heart warns you not to answer. Every unexpected call in the night or early morning carries with it a shiver of fear.
It was how it felt. A beautiful, young, vibrant 21-year-old boy, a member of our extended family, had tragically lost his life. His parents had received their own call earlier that morning. He was no more. The shock and pain overwhelmed so many lives.
How do you explain it to your own children, his peers and how do you express condolences to his grieving parents? Helpless, you turn to a 'god' that has been unused, stored in a small mental room somewhere only summoned when the world makes no sense. Perhaps this deity, or whatever's out there, could reverse time, undo the cruelty of what has happened. It makes no sense.
You then realize you must start to move, one foot in front of the other.
The immediate family, frozen in shock, must do so much more while trying to breathe. They are forced to identify, notify, plan and organize the memorial, the pictures, the music, the speakers, the funeral, the 'celebration of life,' all the while suspending the darkness that awaits once the respects are paid and the child is laid to rest. For a few horrible days in late August, the environment of pain and loss permeated and spread and the tears were never far away. The tributes, memorial, funeral and celebration of life were beautiful and emotional and sad and joyful all in one. This young man left two brothers and a sister whose lives have forever changed. Yet they supported each other and everyone else by sharing the pictures and memories of their brother's beautiful life. His courageous parents allowed so many to publicly witness and share their grief. They spoke so honestly about how they were wounded and how unready they were, as parents, for this tragedy, that phone call in the night. They gently warned all of us not to take for granted that tomorrow will arrive.
I stood with family members and friends on a quiet, serene hill in a Montreal cemetery which overlooked a vibrant city full of busy people, who were like all of us, living in the moment, not thinking, certainly not ready for the cloud of death to move in. We know it will happen but not to us, surely not today.
I met so many fine, engaged young adults who had their sparkling friend taken from them. I know that they were not prepared but they were movingly open, loving and supportive of each other. These young people, including my own children, seemed to understand the moment. They were not simply going through the paces of grief. They seemed to consume and transform it. Many had written loving, some even irreverent and funny messages on the casket. They cried, laughed, hugged and embraced the life lost, the memories found.
I did not plan on writing my Sidebars about this.
I was reminded over those remarkable days how very precious life is and how very unpredictable its end. It is almost trite to say, but as we bid goodbye to summer and move into a new season in our busy lives, perhaps especially in this pressurized, stressful legal profession, we must stop and gaze upon and embrace our children, our families, our friends and colleagues – even those we disagree with. The gifts we have, the emotions we feel and our taking existence for granted can be lost so fast, with one phone call.
Those feelings we meant to share. The embraces we hesitated to give. The advice we wanted to impart. The compliment we had planned. The apology we should have given. The music we didn't record. The book we didn't read. The question we didn't ask. The promise we failed to keep. The words of love we held back. The thank you we forgot. These are all erased forever when death visits and takes over.
Yet when something this horrible happens, I now believe a gift, an opportunity is given to us by the one who has left.
It is a gift of opportunity to love and embrace everyday and everyone in our lives who touch us or whom we touch.
This Sidebars is a thank you to SEAN. May he rest in peace and may all of us stop just for a minute and weep with joy before we do it in sorrow.