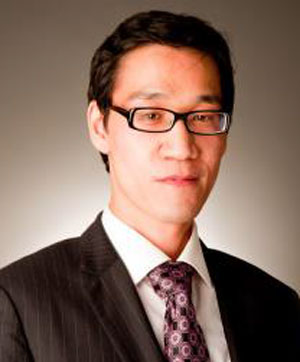 How many of you, in your childhood, took a cookie from the cookie jar when no one was looking? I am sure that I was not the only one.

While some of us have hopefully moved beyond surreptitious cookie munching, the underlying urges are observable in all places of employment. Whether it is your own staff or someone else's, chances are you have seen staff watching sports highlights, texting the next War and Peace, or chatting as though all speech is ending tomorrow.

This behaviour, if left unchecked, can cause devastating results to productivity and morale in your office.
At best, it is subdued distraction. At worst, it results in missed deadlines or good staff leaving for more positive environments.

Sole and small practitioners may often find themselves leaving their staff unsupervised as they attend out of the office meetings, examinations for discovery, professional development courses, or other practice-related commitments. Do you know what your staff are doing while you are away? Are they taking from the cookie jar? The following are some tips for managing staff while you are out of the office.
1) Increase your productivity
The most effective way of managing staff productivity in your absence is to demand increased productivity from yourself. This forces you to rely on your staff more, delegate more, and demand increased production from them. It gives you less tolerance for unproductive behaviour. It also forces you to have a more critical eye as to which staff members can handle increasingly complex tasks.
2) Manage assigned work
What leads staff to waste time is often a lack of work or a lack of oversight on their work. Them telling you they are busy must be measured against your expectations of their output. Having a sense of the time required to complete a particular task is important.

For example, if you have given them a task of drafting a letter that is essentially cutting and pasting from precedent letters, the task should not take long. If they are not meeting your expectations, this must be communicated to them.

Make it a habit to follow up on assigned work shortly upon your return to the office. This will instill a habit in your staff to maintain productivity in your absence as they will come to expect your request for a status report.

3) Maintain communication
Your physical absence from the office should not mean that your expectations for staff have vanished.
Unless you are on vacation, correspond with staff, especially those you suspect of unproductive behaviour, throughout the day. Email or call them with questions or small tasks. This ensures that you maintain a presence at all times, and keeps staff on their toes.

Stepping out of the office for a morning, a day, or even a few days should not result in your office descending into unproductive chaos. Employees in any employment context are understandably prone to relaxing when the boss is not around. Just how much relaxing is tolerated is up to you.

While we do not want to treat staff like children, they do need to be managed. Taking some time to do this even while you are out of the office will result in less time wasting, and a more positive environment for those who actually want to work.

Kevin Cheung is a lawyer at Fleck Law in Sarnia, practicing in personal injury, wills and estates, and estates litigation.