Arbitrators predict they are here to stay, especially in a hybrid form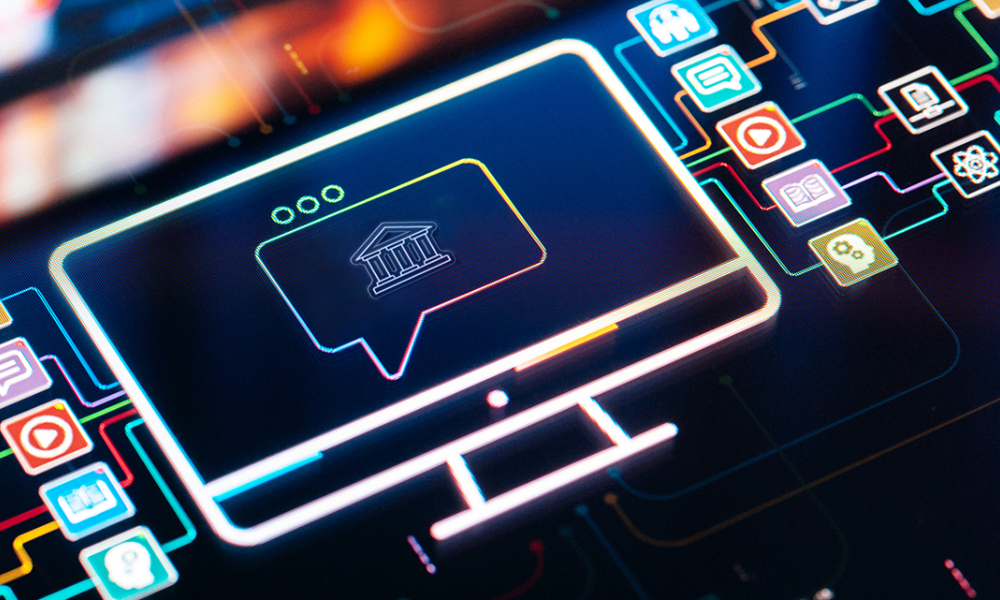 Last March, arbitrator John Judge was in New York chairing a large International Court of Arbitration case involving parties from Brazil and the Netherlands. The hearings started on March 9, a Monday, and on Wednesday, the World Health Organization declared the novel coronavirus, dubbed COVID-19, to be a pandemic.
Canada and the United States began to invoke emergency measures, including partially closing their common border.
"Most of us who sit as arbitrators have that experience" of hearing witnesses via videoconference, says Judge, but "the pandemic simply stopped all cases dead in their tracks" in the immediate aftermath of the WHO announcement, making virtual hearings a necessity.
After developing appropriate procedures and providing the necessary directions to complete the case by way of a Zoom virtual hearing, the hearing resumed on March 23, remotely.
The benefit of the pandemic for arbitration is learning that cases can move forward remotely, saving on legal costs especially for cases extending a year or more, says Judge. And the quality of the New York case hearing — which proceeded efficiently and concluded with an award in December — was not compromised at all, he adds.
Since then, Judge has conducted numerous hearings, both procedural hearings for interim measures, as well as merit hearings, all on Zoom.
"I certainly think, for the immediate future, they will remain a staple for the conduct of arbitrations," he says. "Zoom has allowed disputes to go forward; that tool will continue to be used and adapted on a go-forward basis as well."
Arbitration best suited to virtual hearings
Disputes where the facts are not so much in question but, rather, concern interpretation of a contract or making a finding under the law "are probably a little bit easier to accept without having the person in the room," says Louise Barrington, a chartered independent arbitrator who, like Judge, practises in Canada and internationally. Regardless, she says, "we'll see a lot hybrid arbitrations going forward."
Judge anticipates that virtual hearings will be used extensively for smaller cases, "at least for hearings where the parties are set a considerable distance apart," e.g., by provinces or countries, he says. This relieves the burden of cost that can be harder to bear for smaller cases. For larger cases, videoconferencing will continue to be used for procedural meetings and for all prehearing motions, Judge predicts, "and that might well increase the number of prehearing motions that are raised, simply because of the availability" and the ease to schedule in separate cities, countries and continents.
Whether merit hearings — the main hearings in arbitrations — are heard virtually will "depend on the nature of the case, as well as the views of counsel and parties," he says.
Cases involving credibility issues such as serious allegations of fraud or significant translation matters will likely need to heard in person, says Judge. As an example, many Asian languages don't lend themselves well to simultaneous interpretation, he says; consecutive interpretation takes longer and so draws out the proceedings.
Overall, "where cases are large enough and there's enough money at stake, counsel will prefer that parties be in one location," he says. "Going forward, we'll probably see more hybrid hearings, where some of the parties — or at least the council and the tribunal — may be in one place, and witnesses may be called on a virtual basis by videoconferencing. Counsel would then have the benefit of having the tribunal members in front of them, and they can see their interactions and their expressions, as evidence is going in and arguments are being made."
Pros and cons of virtual (and physical) hearings
There are "enormous financial savings" in holding hearings virtually, Barrington says. "The hearing is the most expensive part of an arbitration — travel, hotels, time off work — and it's simply being cut off" by virtual arbitrations. "You can participate without spending a penny. That will have very far-reaching repercussions; it will make well-resourced parties think about whether they want to spend that money ever again." Participants in a hearing generally fly business class and stay in expensive hotels, she says. "When you've got 12 to 15 witnesses, it's a huge industry."
One downside of virtual hearings is there's never an absolute certainty that a participant is alone in the room, says Barrington. "I usually ask the witness if they're alone, or who is with them," although "you can't check that unless you're there."
Participants are also very dependent on what software others have, including the speed and stability of their internet connections. With slow internet connections, video may have to be sacrificed completely.
The challenges for international cases are often the effort and cost to attend a physical hearing, which some busy counsel and arbitrators see as the tyranny of travel, says Judge. "But with a virtual hearing, you've exchanged the tyranny of travel with that of time zones," he adds, citing a Geneva case he is co-arbitrating with someone in Singapore: a 12-hour time difference. "It's not easy to conduct hearings when you're so far apart."
Weaving a web of relationships is another reason in-person hearings may be preferred. "For an arbitral tribunal, you may have arbitrators who know one another and who've worked with one another in the past, and that's helpful," Judge says, adding that these relationships can also facilitate conducting matters virtually.
But in international arbitrations, he says, "Maybe the arbitrators don't know each other, and what's lost is the opportunities for members to interact and gain more trust and familiarity and a collegiality that will reinforce the effectiveness of that tribunal or on the main issues that will decide the merits of the case.
"In-person meetings will remain very important, and tribunal members will see the benefit."
Best practices for virtual hearings
Zoom seems to be one of the best videoconferencing programs and the most seamless compared to WebEx, says Sophie Mansfield, an associate in Blake Cassels & Graydon LLP in Calgary. Mansfield also recommends that a client's legal team have a virtual chat, not necessarily within the same videoconferencing platform but on something like Skype chat, Microsoft Teams or even WhatsApp prior to the arbitral hearing. "The ability to write notes or whisper to counsel isn't really there anymore" in a virtual hearing, she says, but the pre-conference virtual chat can serve that purpose.
Ensure that witnesses have the appropriate technology, particularly an adequate internet connection, and access to at least two screens, she says, "so that there's the ability to have the arbitrator or the individual questioning the witness on just one screen, and then a second screen simply for looking at documents that will likely be brought up."
Especially with witnesses appearing from different locations, run a test beforehand to make sure they can access the technology so that the hearing is not slowed down when they begin.
As well, a number of arbitration businesses, such as Arbitration Place, will run the arbitration using their own technology and programming.
Finally, says Mansfield, "It's always helpful for counsel to be speaking slowly and making sure no one's speaking over each other, especially when it's virtual, given that there's a time lag or it's difficult for the court reporter to see everyone, to know who's about to start speaking."
ICC Court's 2020 dispute resolution stats
946 new arbitration cases were heard in 2020 — the highest number registered since 2016
929 of those cases were requested under the ICC Rules of Arbitration
17 cases were filed under the ICC Appointing Authority Rules, whereby parties who have determined to proceed ad hoc can seek assistance from the ICC Court on case management services
Source: International Court of Arbitration
Tips for a virtual hearing
COVID-era hearings should:
be set up in a large room with each party on a side of the room and the arbitrator, witness and court reporter at the front;
provide breakout rooms for each party that are large enough to accommodate social distancing within the room.
Source: Sophie Mansfield, ADR Perspectives, December 2020 issue