Oath calls for commitment to highest professional and ethical values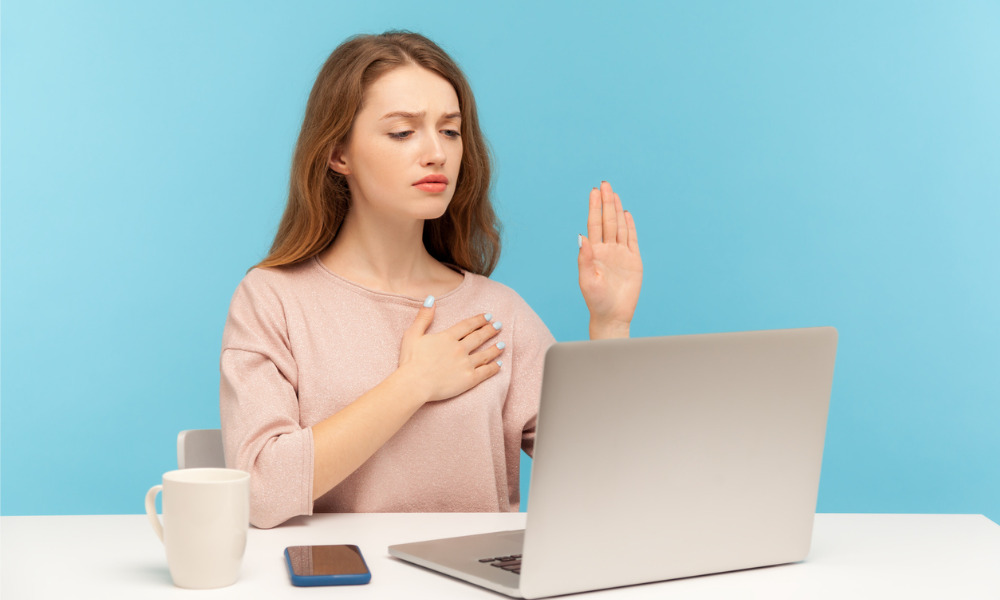 The Association of Corporate Counsel has endorsed a new oath for general counsel with the unanimous approval of its board of directors.
The General Counsel Oath may apply to those holding the roles of general counsel, chief legal officer, legal director, chief compliance officer, chief ethics officer or equivalent leadership positions around the world.
The oath, which was inspired by the Hippocratic Oath for physicians, first addresses professional responsibility and ethics, stating that in-house leaders should commit to the highest professional and ethical values. Second, the oath calls for leadership, diversity and inclusion and urges in-house leaders to stay vigilant against prejudicial, discriminatory and exclusionary acts.
Third, the oath discusses the in-house community's responsibility regarding social impact and pro bono efforts. The fourth and fifth parts pertain to in-house lawyers' duties in relation to their internal clients and to external parties. Lastly, the oath urges in-house leaders to act as role-models even in their personal behaviour by being "kind, honest, open-minded, humble, caring and supportive."
"The role of the general counsel is fundamental to modern businesses and has an outsized impact on the world economy as well as the cultural climate across businesses," said Veta T. Richardson, president and chief executive officer of ACC.
Simon Zinger, member of ACC and group general counsel at U.K.-based Dentsu Aegis Network, drafted and led the development of the oath. He said that GCs can benefit from a refocusing of attention and an expansion of their efforts, given the current volatility in the business and global landscape.
"ACC and other organizations have joined us in supporting this commitment by GCs, anywhere in the world, to use our collective influence to promote positive social change, including efforts aimed to promote diversity, equity and inclusion within our teams and organizations," said Zinger.
In-house leaders, firms and legal recruiters have expressed their support for the oath. The ACC's chapters and networks will distribute and promote the oath to their members.