Percival has more than 25 years in IT, while de Guise has more than 20 years in M&A and corporate finance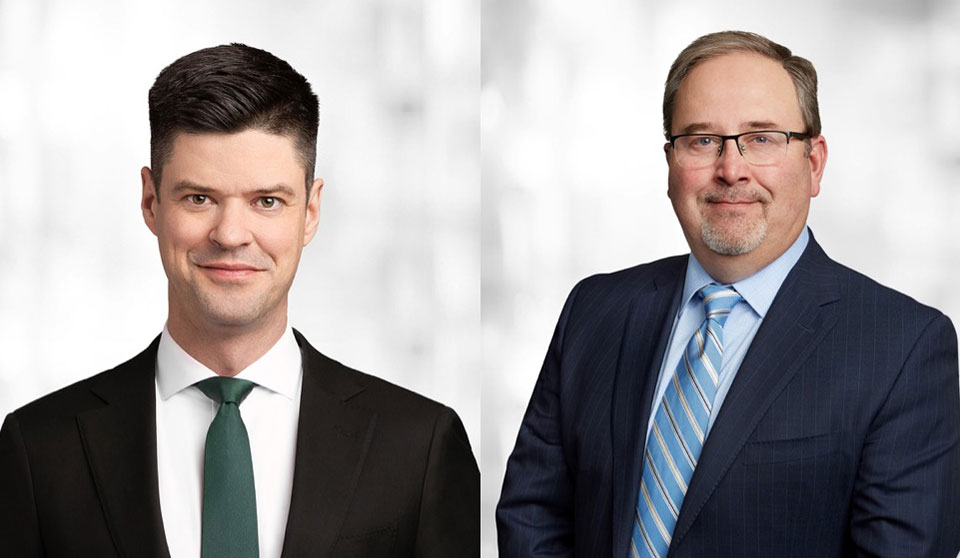 Two new partners, Robert Percival and Pascal de Guise, joined Blake Cassels & Graydon LLP this November, the firm announced.
PERCIVAL TAPPED FOR BACKGROUND IN IT TRANSACTIONS, SAYS BLAKES
Armed with over 25 years of experience in the sector of information technology, Percival has joined the technology group in the Toronto office.
According to his profile in the firm's official website, Percival has experience advising clients on technology-sector transactions, including outsourcing, cloud computing, SaaS, licensing, open source software, e-commerce, privacy and data protection.
Percival has also worked with the fintech sector, and has helped people make or adopt emerging technologies such as distributed ledger technologies, smart contracts, artificial intelligence, and big data analytics.
DE GUISE HAS REPUTATION FOR 'CLEAR, EFFICIENT AND FOCUSED APPROACH,' BLAKES SAYS
With over 20 years of experience in mergers, acquisitions and corporate finance under his belt, de Guise has joined the capital markets and corporate and commercial groups in the Montréal office.
According to his profile, de Guise focuses his practice on business law, especially with regard to capital markets, venture capital, growth equity and private equity.
He often assists clients in their dealings with the Toronto Stock Exchange and the TSX Venture Exchange. He also has experience in private placements, fund formation, going-private transactions, take-over bids, governance and compliance.