Focusing on employee mental health is critical, says Corey Levin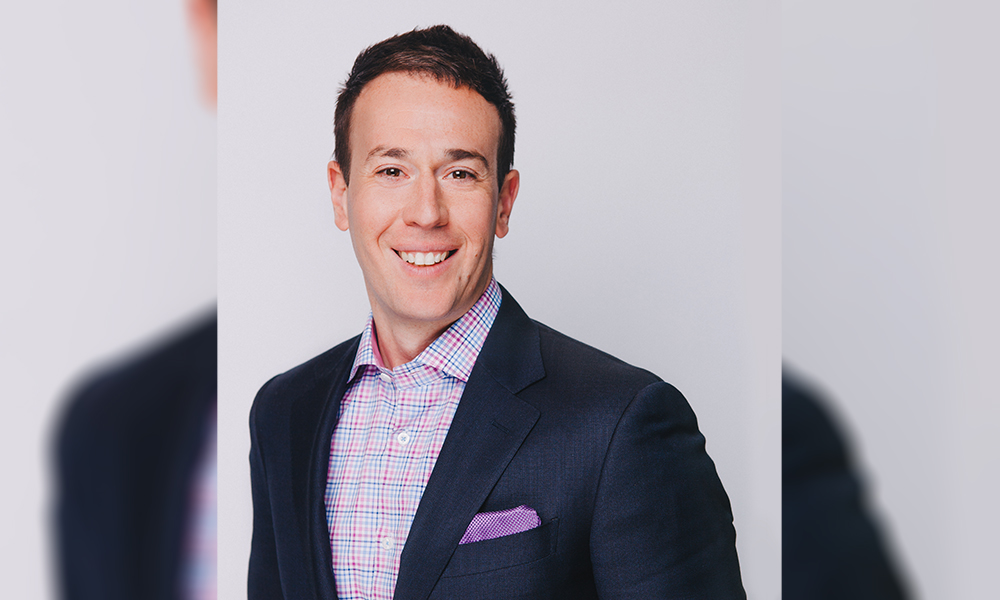 Preparing to return to the office environment after months of remote work is one of many challenges faced by Corey Levin, general counsel at BlueCat Networks, a software company. Like most office-based organizations, the COVID-19 pandemic forced BlueCat employees to adapt rapidly to working from home in March. As the situation evolves, planning a strategy for a safe and smooth return to the office environment is currently one of Levin's key responsibilities.
"There are far more logistical challenges than I ever imagined," he says. "One of the first things I learnt from working on the return-to-office plan is that we don't yet know what we don't yet know. There are going to be a lot of challenges that have not yet revealed themselves, and part of that is because the situation remains fluid." The uncertainty around the potential re-opening of schools in the fall is one of the unknown factors that Levin is navigating. If schools remain closed – either on a full-time or part-time basis - returning to the office will be problematic for many employees. "It has been a challenge but it's a fun challenge that has given me a unique perspective that I would not otherwise have had, so there is always a silver lining," he says.
BlueCat, which offers Domain Name System (DNS) services to help companies with their increasingly complex computer networks, has always focused on mental health and the well-being of employees, which will be critical during the transition back to the office, Levin believes.
"This experience has been taxing on people. Returning to work will present anxieties around the question of how we can bring people back in a way that's safe," he says. "It's not about technology. We know we can continue to operate functionally from home. It's about how we can support people in a very different and unanticipated environment."
Having just joined BlueCat as general counsel in December 2019, Levin's time in the office has been limited. He previously held the title of general counsel at Ethoca and acted as lead internal counsel on the 2019 acquisition of Ethoca by MasterCard.
"Having only been in the same office as my colleagues for a small per centage of time has presented unique challenges in terms of how I effectively provide guidance while I continue to develop solid personal relationships with many of the people with whom I'm working," he says. Technology has been critical for staying connected. Levin makes use of Zoom for daily meetings with Jonathan Asselstine, the other member of BlueCat's two-person legal team, and to connect with colleagues throughout the organization. Levin's day-to-day responsibilities include negotiation of commercial contracts, leasing agreements and he has more recently become well versed in legal issues related to the COVID-19 pandemic.
In addition to the return-to-office plan, Levin's goals for the year ahead include updating company documents to ensure they effectively balance commercial and legal needs to foster positive relationships with customers.
Understanding the business in which he works is a key concern for Levin and Asselstine, so they have spent considerable time strategizing ways to give advice that will allow employees from all departments to understand the business reasons behind legal advice, and potential risks which can impact decisions.
"When I give advice, it's important to me that it's not just law in a vacuum. I try to make sure I communicate what the legal issues are as they relate to the business, and provide business-focused counsel," he says.