Pfizer begins human trials for a potential vaccine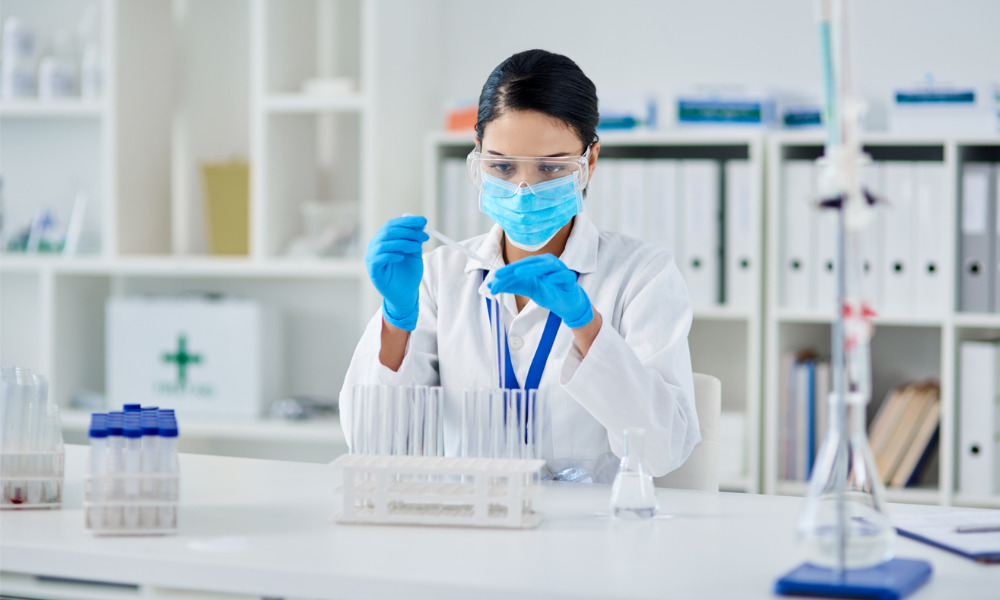 While the COVID-19 crisis continues to wage war on humanity, every organization is fighting its own battles, but medical and pharmaceutical companies face more challenges than most. Pharma giant Pfizer Canada has identified its three key responsibilities during the COVID-19 health crisis: protecting the health and safety of employees, meeting demand for the manufacturing and supply of critical medicines, and finding a vaccine and treatment for the virus.
Pfizer has been in contact with several health authorities across Canada to review their needs and inform them of the business continuity plans to maintain supply of medicines. Meeting demand for medication and distributing it to the right places at the right time has been one of the biggest challenges the organization has faced, according to Jonathan Cullen, vice-president, legal affairs and general counsel at Pfizer Canada.
"We've never before experienced a situation like this where every province has been hit in different ways, so we are trying to determine, in collaboration with federal government and provinces, what is the best way to allocate products across the country to get them to patients in need and anticipating future need," says Cullen. Where information is lacking, Cullen's team makes decisions based on ethical judgement.
"As a legal representative on the management team, a lot of what I'm doing now has less of a legal flavour and more of an ethical flavour," says Cullen, who leads the Canadian legal team of four lawyers, one paralegal and an assistant and also acts as France-Canada cluster lead for the international legal division. "That's a key aspect of in-house counsel that's not always evident in our day to day work. This situation has put into stark relief that you have to have an eye on the long term, and our purpose as an organization is to break through and change patients' lives so we are really focused on that."
Pfizer identified 74 medicines used globally that are most relevant in today's situation for hospitals and affected patients - 47 in the anti-infective space and 27 that are used by institutions providing supportive and critical care. The organization is developing specific risk plans for these medicines that include intensive monitoring of demand.
Cullen welcomes recent guidelines from the Competition Bureau regarding a relaxed view towards organizations that wish to collaborate for the purpose of finding solutions during the current crisis. However, he questions the value of recent amendments to the Patent Act which allow for the sharing of IP between companies during the pandemic. Cullen believes that governments and other stakeholders should instead be putting resources into organizations like Pfizer that are already advanced in their research to produce a vaccine which could potentially end the pandemic.
"Resources should be going to companies that are already on the cusp and are well positioned to produce a vaccine and have years of experience doing this," he says. "To transfer IP to companies that don't have those advantages is not efficient, and right now, the world needs speed."
In March, Pfizer announced a collaboration with BioNTech to develop a potential vaccine for the virus, and clinical trials on humans began last week.
Cullen belongs to a group of around 300 within the global legal division at Pfizer and he is also part of the Canadian management team which aims to observe current practises that can be harnessed and expanded into the next phase of post-pandemic operations. This is a key attribute for in-house counsel in the current climate, he believes.
"I think people need to remind themselves that the world is experiencing a remarkable test of leadership that we haven't seen since World War II," says Cullen. "In-house counsel are well placed to meet this test. Organizations need to manage the current crisis and keep people safe, but we should also put an emphasis on what this means for the future once the dust settles. People are coming up with new solutions in organizations because they are facing impossible challenges that they have not experienced before. Companies that are able to take care of employees and encourage them to think about how to get through today and expand into the future are the ones that will win and bring creative solutions."
One of Pfizer's key responsibilities is taking care of the health and well-being of its employees. All Pfizer employees have been working from home since March 13 and a virtual fitness program has been launched to help them keep active at home. A virtual healthcare provider was also made available to employees, and Pfizer Canada is one of 25 organizations which have joined as partners in support of WellCan – a free collection of digital resources to support mental health during the pandemic.