New Esports Law Guide shows how burgeoning industry touches a wide range of areas in Canadian law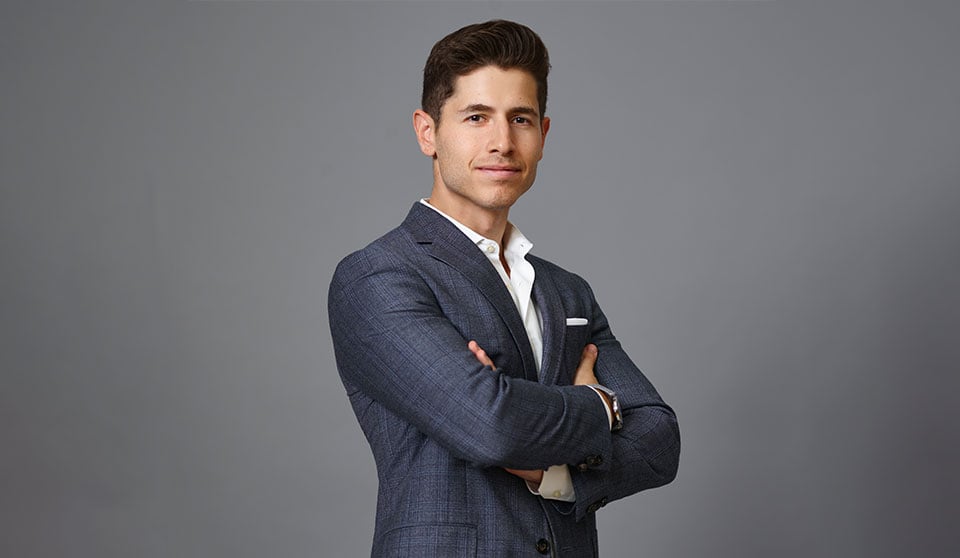 With more firms turning towards the business of esports, Canada has the opportunity to be a leading legal jurisdiction, according to a Toronto lawyer who co-founded an esports-focused law firm.
"The Canadian capital markets have played a fundamental role in contributing to the global esports boom. Similar to what happened in cannabis and blockchain, many esports companies —both internationally and domestically — are taking advantage of the CSE and TSXV, which afford easy accessibility to the public markets," says Evan Kubes, president and co-founder of MKM Group.
Esports is organized, competitive – and often professional – videogaming.
International law firm DLA Piper recently released a legal guide to fast-growing esports industry, analysing the relevant laws in 38 countries. According to the Esports Laws of the World report, the global esports market is in ascendancy, with corresponding regulations lagging behind.
"It's no secret that esports is already a large-scale industry in various parts of the world and it continues to grow and attract new entrants," says Benjamin Mulcahy, a DLA Piper partner with an intellectual property and technology practice.
Esports businesses from around the world are using Canada as a launching pad, says Kubes.
Kubes, says Canada is a magnet for the esports business because less regulation makes it easier to go public on the Canadian Stock Exchange and TSX Venture, than, for example, the New York Stock Exchange.
"There are already few publicly traded esports entities ranging from organizations to funds, and I expect to see a dozen-or-so more listed over the next 12 to 18 months," Kubes says.
On the legal side, Kubes says, the industry is still in its infancy and lawyers like himself are still formalizing and professionalizing the industry and developing uniform contracts and player rights. He says there is still a lot of disreputable activity in the space.
"One recent contract I was asked to review for example, it had a Fortnight player who was getting paid $200 a month but the contract had a buyout clause for $250,000," he says. "So that's the kind of ugly egregious, wild-west type things you're seeing in the esports space," he says.
Esports engages many areas of the law in Canada, including criminal, corporate/commercial, IP, competition, advertising and marketing, labour and employment and privacy. The parties involved typically include event organizers, media companies, video game producers, social media platforms, advertisers, sponsors and gamers.
In esports, clients require legal help with protecting investments, creating and protecting intellectual property and minimizing risk, says Mulcahy, who practises in Los Angeles, California. He says the firm was well-positioned to help participants in esports because of experience representing "more traditional stick-and-ball" professional sports franchises as well as media companies and brands active in entertainment and sports marketing.
Esports teams are typically owned by a group of investors, the ownership structure of which needs to be formalized, says Mulcahy, adding that if the team competes in a league, the governing agreements need to be negotiated between team and league entities. Unlike the NFL or the NBA, where players and fans converge around a court or field and a ball, the Esports industry revolves around video-game titles, which involve the IP associated with those games, he says.
Esports tournaments often include large prize pools, which can put organizers and participants on a collision course with the Criminal Code's lottery and gaming provisions, if unlicensed. Many of the players are minors, which makes child labour laws relevant, and labour and employment laws are "front and centre" whatever the participant's age, says Mulcahy.
Anticipating continued growth, Mulcahy says that as the organizations mature, antitrust laws associated with salary caps and trade restrictions will be triggered and unions and collective bargaining relationships could also materialize, which is standard in most professional sports leagues.
The Canadian market saw evidence of esport's growing relevance in the landmark merger between Aquilini GameCo Inc. and Luminosity Gaming Inc., which was followed by an amalgamation with J55 Capital Corp and an arrangement with Enthusiast Gaming Holdings Inc. The transaction results in an entity called Enthusiast Gaming Holdings Inc., which now owns eight esports teams, 40 esports influencers, more than 100 gaming media websites and more than 900 YouTube and Twitch channels.
"Teams, leagues, game publishers, streamers and platforms are all striving to build an audience and to differentiate themselves from their competition," Mulcahy says. "The investment and innovations associated with those efforts will continue to capture a larger share of people's time and attention, especially younger generations."
Related stories