Private equity has 'dry powder' to make more deals, while cross-border deals also on the rise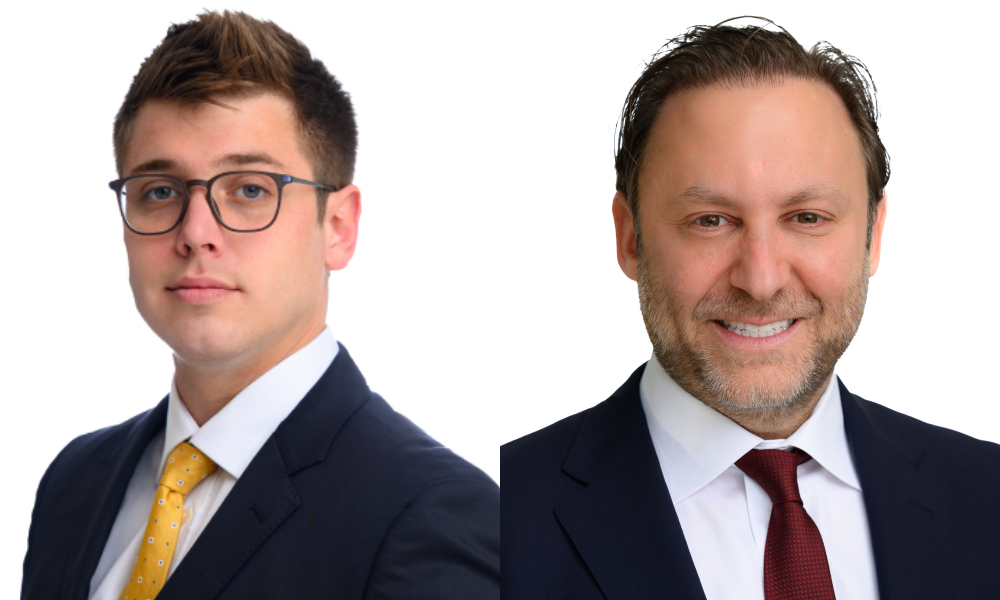 Merger and Acquisition activity in Canada rebounded strongly in the first quarter of 2021, following a nine-year low in 2020, with recoveries in cross-border and private equity activity helping to lead the way.
"I would say that the numbers we're seeing . . .maybe indicate that a lot of businesses are looking to M&A as a tool for exiting the pandemic on a strong note, says Norton Rose associate Brandon Schupp.
In the first three months of 2021, Canadian companies were involved in 1,168 deals, according to BNN Bloomberg. The total value of these deals was US$115 billion, compared with US$44.3 billion in the first quarter of 2020.
It's a phenomenon that is happening globally," says Troy Ungerman, a partner with Norton Rose Fulbright and co-chair of the firm's Canadian mergers and acquisitions team. Reuters in the Financial Post reports the number of deals across the world is up by six percent, and the total value of pending and completed deals up 93 per cent as compared to the first quarter of 2020.
In Canada, a good portion of that deal activity reflects two large proposed deals with a combined value of more than US$45 billion - Canadian Pacific Railway Ltd.'s US$25 billion bid for Kansas City Southern (now subject to a US$30 billion counter-bid by Canadian National Railway Company) and Rogers Communications Inc.'s US$20 billion-plus deal for Shaw Communications Inc.
Still, even without such high-value deals in the mix, the increase in M&A activity underscores the relative affordability of financing and the optimism of dealmakers that the economy will improve as we near the end of the pandemic.
With private equity, Schupp says M&A activity is starting to show signs of recovery following a significant drop in 2020 due to the impacts of COVID-19. For example, he says, PwC reports that in recent months, private equity funds have been investing in sectors that have shown resilience to the pandemic, such as health care and technology.
Similarly, Ernst & Young predicts that private equity funds will use their estimated US$750 billion of 'dry powder' to invest in companies positioned to benefit from long-term behavioural changes that may result from the pandemic.
Even companies that the pandemic has negatively impacted could become the fodder of deal activity for private equity funds. As government removes subsidies, distressed companies in many sectors may turn to private equity funds for financial help.
Says Schupp: "Some businesses may have built up war chests over the course of the pandemic, and they're looking to put that money to good use now. And even for businesses that don't have capital on hand, interest rates are favorable, and in many cases, financing conditions are too."
Cross-border deals have also helped fuel the recent growth in M&A activity. The first quarter of 2021 saw US$50 billion in outbound deals, the second largest quarter on record. A substantial portion of this figure resulted from transactions with US entities. That's an indication of more robust M&A markets on both sides of the border.
Another factor that may facilitate cross-border activity is the possibility of crossing the Canada-US border if travel restrictions loosen quickly.
Ungerman says that deal makers quickly adapted to working virtually during the pandemic. Some transactions need physical due diligence and other on-site activities, such as in the mining and oil & gas sectors. Travel restrictions and social distancing requirements add additional hurdles, but as vaccines roll out, travelling across borders is bound to become less problematic.
"As an international law firm, we have an insight into what's going on around the world," says Ungerman says, adding he sees optimism and activity across all geographic regions and industries.
Ungerman notes that Canada, as a country rich in technology and resources, is on the radar of potential buyers. "We're very blessed to have a lot of Canadian companies that are very attractive to foreign companies," he says, mentioning areas such as healthcare.
At the same time, the significant value of outbound deals also shows that Canadian companies are shifting their lens outward.
For all the frothiness in M&A, Schupp and Ungerman say that proper due diligence is still required and point to some tools to deal with any valuation gaps or potential risks. For example, says Ungerman, a product increasingly used is representation and warranty insurance to cover any issues that may happen after the deal has closed. Other tools include earnout agreements and reverse earnout agreements.
Adds Schupp: "Given the level of activity we're seeing, there might be some pressure to move deals along on an accelerated timeline, but it's essential to resist the temptation to cut corners in the interest of closing deals quickly."