Troy Ungerman says COVID-19 has shown the potential for telemedicine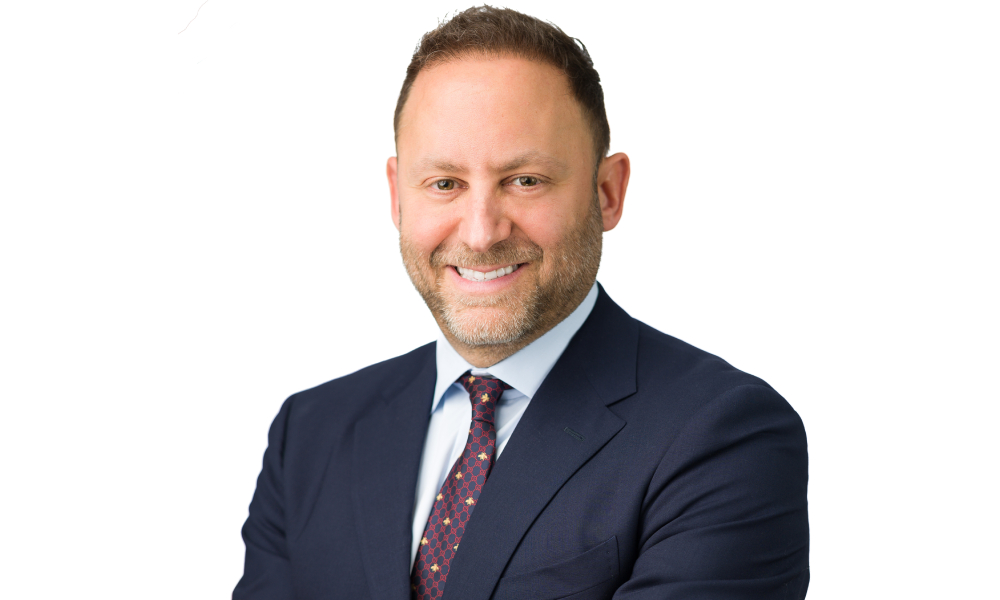 The prognosis for M&A in the telemedicine and e-health sector looks bright, as technology applications are developed to improve healthcare delivery and management, says Troy Ungerman at Norton Rose Fulbright LLP.
"I would say it is time to an opportunistic buyer or seller in this market at this time," Ungerman says, adding that 2021 will be "marked by opportunity and transformation" in telemedicine.
He notes that the COVID-19 pandemic has shown telemedicine and virtual care benefits, creating growth opportunities that both private equity and strategic players will likely want.
Telehealth technologies are platforms, applications and tools that allow service providers to offer more efficient health care virtually, Ungerman says. Examples include remote monitoring of patients with chronic conditions through at-home smart devices and data collection and virtually offering mental health care or behavioural medicine. In both instances, these services can save time and money and allow patients in more remote areas to receive treatment.
While telehealth technologies were developing before the pandemic and the anticipation that more healthcare would eventually transfer to virtual platforms, the disruption of COVID-19 brought on both the need and opportunity for telemedicine.
"As the development of technology in these areas take hold, so does the opportunity for M&A," Ungerman says.
An article by McKinsey & Company forecasts that the future of health care will rely heavily on telehealth technologies as they become fully integrated into the system. And analysts at Global Market Watch project that telehealth could become a US $175 billion industry as soon as 2026. Already, the sector is expanding rapidly in the United States. According to Financialnewsmedia.com, large deals have already been completed.
However, Ungerman says that while Canada might be somewhat lagging in telehealth adoption, he expects that to change rapidly. And this explosion of technology will likely lead to an increase in M&A activity as companies consolidate the sector and improve access to telemedicine and virtual care.
Ungerman points to Loblaw Companies making a $75 million investment in Toronto startup Maple Corp. after its Shoppers Drug Mart chain began working with the virtual care provider to put its virtual care platform into hundreds of drugstores.
Maple's technology connects Canadians with various healthcare providers through their phones, tablets, or computers. Designed to address the long wait times that have become commonplace when accessing healthcare in Canada, Ungerman says it is the kind of technology that proved its worth during the pandemic, allowing patients to talk to their doctor or healthcare provider without leaving home. Loblaw's investment will allow Maple, founded in 2015, to use the funds to expand its network and portfolio of technologies for hospitals, governments, employers, and insurers.
Other companies that provide similar services are also drawing investor interest. They include Dialogue Technologies Inc., WELL Health Technologies Corp., and CloudMD Software & Services Inc. The latter helps connect patients and their digital medical records to thousands of doctors and practitioners across the country.
Ungerman also notes that the federal government in Canada has taken note of telemedicine's potential and is reported to have designated $13.4 million to a few Toronto-based telehealth companies and an "innovation hub" in the industry.
As for potential buyers, while strategic players – such as Loblaw – are obvious candidates for taking part in M&A, Ungerman says private equity will play a substantial role as well. There are a lot of firms sitting on cash or "dry power," Ungerman says, looking for deals to make at a time when interest rates are historically low.
As well, PI is often in an excellent position to acquire or invest in a startup and build it up in a way that a strategic buyer might not be able or want to do.
Private equity "often recognizes the value in the founders of a start up, and the stage of life that it is in and will infuse it with cash to take the company to the next level," Ungerman says. "And a strategic buyer might prefer buying a startup at a later stage rather than bringing it along itself."
Ungerman adds that one of the challenges – and business opportunities – with e-health is privacy and data protection, "because there must be no breaches or leaks of information that is being shared.
"That is a challenge, but it's certainly not insurmountable," Ungerman says, and those players who develop the telemedicine tools with superior privacy and data protection features are likely destined to become leaders in the sector.
From a legal perspective, Ungerman says potential buyers in this space will want to make sure that the Intellectual Property behind the technology they are acquiring is appropriately registered and can stand the test of any patent challenge. "Due diligence in this regard will be extremely important."
Artificial intelligence in the telemedicine sector will also be an essential tool, potentially removing the "human element" that can lead to privacy breaches. Ungerman says AI could also be used in systems to make appointments triaging patients and organize a practice. New technology could also help automate procedures that would help roll out important programs, such as the COVID-19 vaccination campaign in Canada.
"There are so many lessons to be learned from the pandemic," he says, adding that M&A and raising capital will be a vital part of developing that technology.
"There are many opportunities for entrepreneurs to take those lessons and create technology that will drive healthcare in the future."