Lawyers examine strategies to weather the COVID storm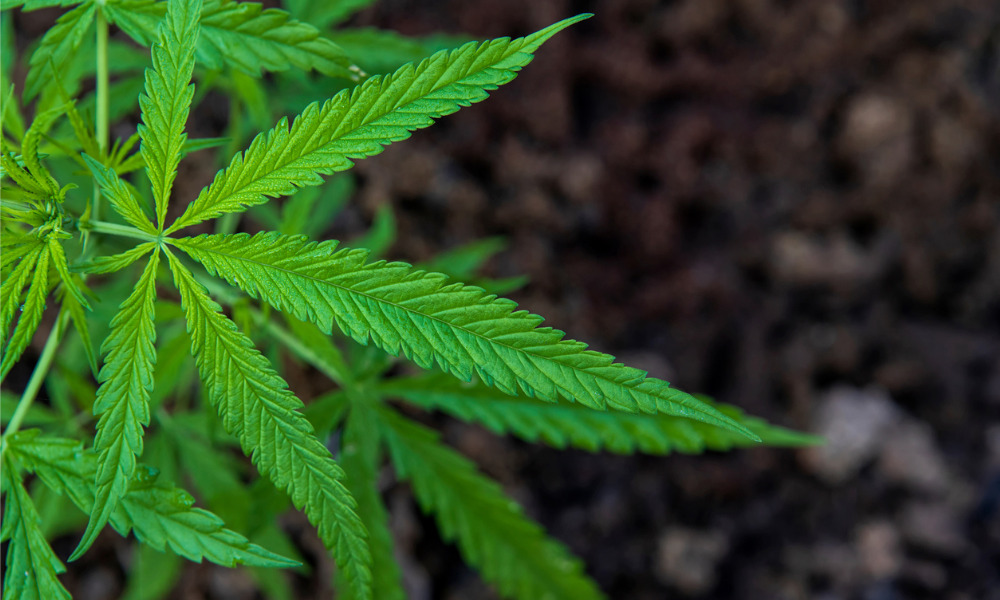 The cannabis industry has been on a rollercoaster of highs and lows since its legalization in Canada two years ago. Following an initial flurry of activity, revenues have declined for many players, and the COVID-19 pandemic was the final nail in the coffin for some. Supply chain and labour issues have arisen, and some companies have filed for creditor protection. Many players are now restructuring and seeking new ways to remain relevant in a highly competitive space.
"I think the frenzy is over and we're getting to a point where people realize that vertical integration doesn't really work unless you have the resources to do it," says Chris Nyberg, a cannabis lawyer at Blake Cassels & Graydon LLP. "A lot of good companies have realized that they need to operate leaner. That doesn't come without some growing pains because it comes with shutting down facilities and laying off employees as well," he says.
The closing of bricks-and-mortar stores during the early months of the pandemic impacted many brands and forced a pivot to click-and-collect solutions.
"You can't help but hit your bottom line when stores are closed and you're not able to service customers in quite the same way, particularly as some of the stores were just opening for the first time," says Phil Shaer, chief legal officer at Canopy Growth, a Canadian cannabis and hemp brand. "The company has been under a reorganization, which obviously involves a certain number of terminations, so navigating that is just an extra lawyer of complication given the pandemic and related furloughs."
As part of a restructuring initiative and an expansion into the U.S. market, Canopy Growth recently launched a new line of hemp-derived wellness supplements in the U.S. in partnership with retail business mogul and celebrity chef, Martha Stewart. Dubbed Martha Steward CBD, the portfolio of natural, gourmet flavoured wellness gummies, soft gels and oil drops has been created by Stewart in collaboration with Canopy Growth.
Canopy Growth is also planning to expand further into the U.S. with the option to acquire New York City-based cannabis company Acreage Holdings Inc. once cannabis is legalized federally south of the border. The deal, which closed in 2019, has recently been amended to reflect the decline in value of both companies.
Like many industry players, Lift & Co. Corp. was forced to temporarily lay off part of its workforce in March. The publicly traded technology company that serves the cannabis industry also announced in September that it has made a voluntary assignment for the benefit of its creditors under s. 49 of the Bankruptcy and Insolvency Act (Canada). All of Lift's directors and officers resigned as a result, including general counsel and corporate secretary Mariana Fonar.
"The impact of the pandemic was pretty severe for Lift," says Fonar. "We are certainly seeing more bankruptcies in the industry and more issues with balance sheets and cash flows, and there will likely be a lot of distressed assets, which means a lot of opportunities."
Prior to leaving Lift, Fonar's focus was on figuring out the business objective and the risk appetite of the business and working closely within those parameters, while also hiring external counsel for certain situations — something she recommends for in-house teams at all cannabis companies.
"More experience with the legislation, regulations and a bolstering of knowledge makes legal teams more confident, so that provides for quicker decision-making, but I think it's also important to hire external when appropriate," she says. Fonar recommends a monthly retainer to allow for unlimited questions.
"You spend a little more, but it's about creating efficiencies and taking pressure off the legal teams," she says.
Despite challenges, Fonar notes that there has been a huge expansion of products in the Canadian industry this year as consumers become more interested in the offerings of the legal market in line with lower price points. Many companies are also becoming more comfortable on the marketing side.
"What I've seen this year is a lot more willingness to take risks in marketing," says Fonar. "I've always told my team it's important to have a defendable position in this industry with new regulations and legislation."
Cannabis companies should pay attention to good business practices and good governance practices more than ever before, according to Michael Posnikoff, partner at Norton Rose Fulbright Canada LLP.
"It makes sense to implement environmental, social and governance practices now, because investors — if they are investing in the future — are going to be looking to companies that have good structure and good practices in place in that area," says Posnikoff. He also recommends being proactive in terms of restructuring operations to ensure efficiencies and understanding your customer.
"I think there is going to be an increased emphasis on data collection, in terms of getting to know your customers and tailoring your product offerings to the demographic you are trying to reach," he says.
In-house counsel at companies that were active in acquiring assets and entering into contractual agreements during the past two years should reassess the prices they are paying for products and the supplier they are using, says Nyberg. "I see cannabis companies taking a more cautious approach that's consistent with a maturing industry."
Companies that are in a good financial position will be able to take advantage of some great acquisition opportunities in the next year to 18 months, says Posnikoff. "I think the long-term prognosis is fairly optimistic," he says. "We will see some consolidation with stronger, healthier businesses moving forward."
Nyberg is also cautiously optimistic for the future of the industry.
"Cannabis is a lot like liquor and some other products that aren't as easily damaged by a recession," he says. "We're starting to see quite a lot of commercial activity where people are developing relationships and we're starting to see a supply chain form."
Challenges are to be expected. As Shaer notes, "I've been in this industry for five years now and there's always something we've got to encounter. That's kind of the gig."