Béïque joined Fonds in 2000 as vice president, legal affairs, and corporate secretary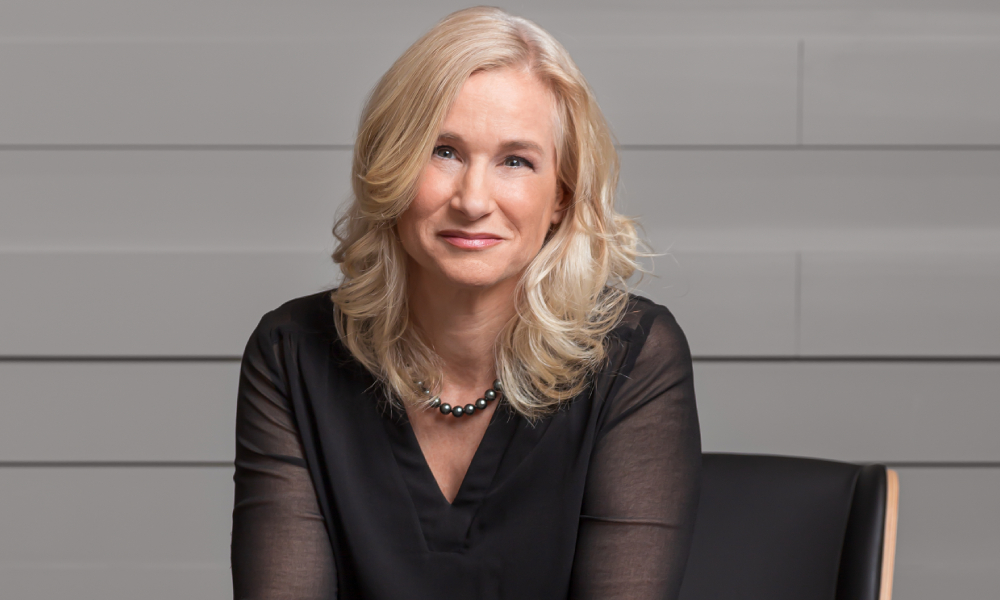 Janie Béïque, lawyer by trade and seasoned executive, has started her mandate as president and chief executive officer of the Fonds de solidarité FTQ on Apr. 1, replacing Gaétan Morin who announced his plan to retire early in 2021.
In 2000, Béïque joined the Fonds de solidarité FTQ as vice president, legal affairs, and corporate secretary. She has since served as executive vice president, investment; chief of investments and strategic investment initiatives; senior vice president, industries, entertainment and consumer goods; senior vice president, natural resources, industries and consumer goods; and senior vice president, new economy.
Béïque was a partner at McCarthy Tétrault LLP, focusing her practice on mergers and acquisitions and securities laws. Admitted to the Quebec bar in 1991, Béïque holds a law degree from Université de Montréal and MBAs from Georgetown University and ESADE University.
Béïque has served as a member of the Institute of Corporate Directors, co-president and board member of Réseau Capital, advisory committee member of Teralys Capital and member of the board of directors of the Aéro Montréal, Orchestre symphonique de Montréal, Groupe CH, Functionalab Group, Univalor, Canadian Venture Capital and Private Equity Association, BIOQuébec and Montréal InVivo.
Béïque has been distinguished as innovation leader by the federal government and as one of the top 40 corporate counsel under 40 by Lexpert, and has won the ZSA award in the accomplishment and business strategy category.
"With more than two decades of leadership experience within the organization, Janie has all the skills required to navigate through this period when, more than ever, society and businesses will need partners like the Fonds de solidarité FTQ to help them tackle the profound transformations currently underway," said Claude Séguin, chairman of the board of the Fonds de solidarité FTQ.
"As [the Fonds de solidarité FTQ] has always done, it will participate in creating a sustainable impact by promoting the duty to act in a socially responsible manner, to invest and buy locally, to make technological and environmental inroads while preserving the well-being of employees at the heart of decisions," said Béïque. She thanked Morin for his leadership for the last seven years, which has helped Fonds de solidarité FTQ advance a more prosperous Quebec.
"In the months ahead, the Fonds will be called upon to play a key role in the post-pandemic recovery, supporting Quebec and its businesses," said Béïque. She said that initiatives for recovery should include those promoting a greener and more innovative economy.