Bibic was honoured as the Canadian General Counsel of the Year in 2017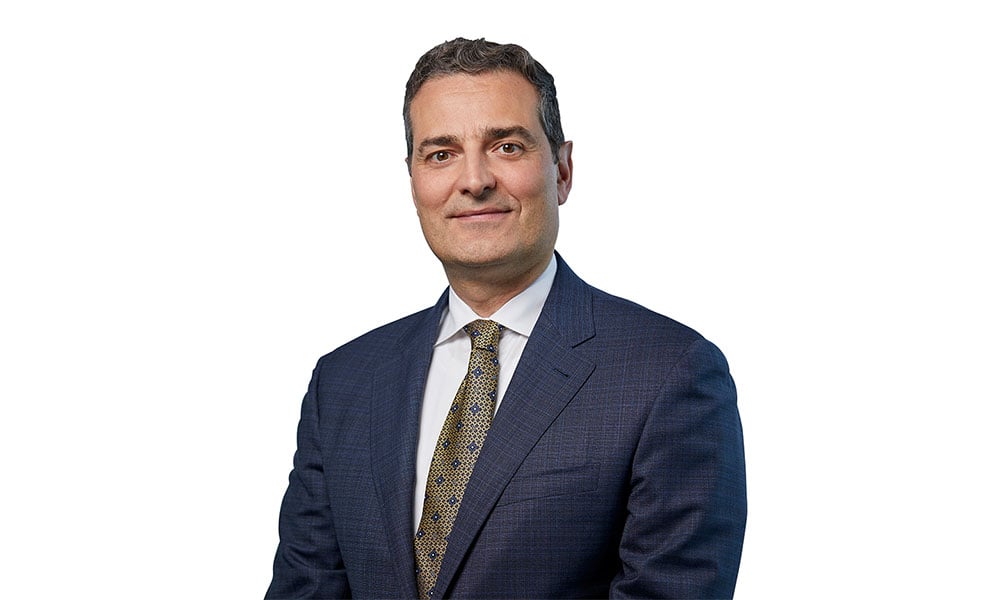 BCE Inc. has announced that lawyer Mirko Bibic is its new president and CEO, as well as a member of the boards of BCE and Bell Canada. He is replacing George Cope, the retiring CEO.
Bibic joins the leadership of the company during its 140th year of service in Canada since its establishment in Montreal in 1880. In a news release dated Jan. 6, Bibic said that he was looking forward to taking on the role, particularly in this "new era of integrated digital communications."
Bibic has held several leadership positions in the company since joining it in 2004. He has served as Bell's chief operating officer, as executive vice president for corporate development, as chief legal and regulatory officer and as senior vice president for regulatory affairs.
According to his company profile, he "leads the Bell group of companies with a strategy to deliver the best networks, drive service and content innovation, operate with agility and efficiency, and champion customer experience."
Bibic holds a bachelor's degree in commerce from McGill University and a law degree from the University of Toronto. In 2017, he was honoured as the Canadian General Counsel of the Year at the Canadian General Counsel Awards.
In the news release, Gordon Nixon, chairman of the board for BCE and Bell Canada, welcomed Bibic to the position. Nixon has described the new CEO as a "key leader in every part of Bell's transformation into Canada's driver of communications innovation."
Aside from his work with the business side of the company, Bibic has also expressed support for its social initiatives. He said that he was looking forward to celebrating the company's 10th annual Bell Let's Talk Day.
"2020 promises to be another year of progress in Canadian mental health, the first in a new decade of heightened awareness of the impact of mental illness and of the opportunities to make a real and enduring difference," Bibic said.