Ardent sports fan is a Canadian member of new sports law group at legal alliance Meritas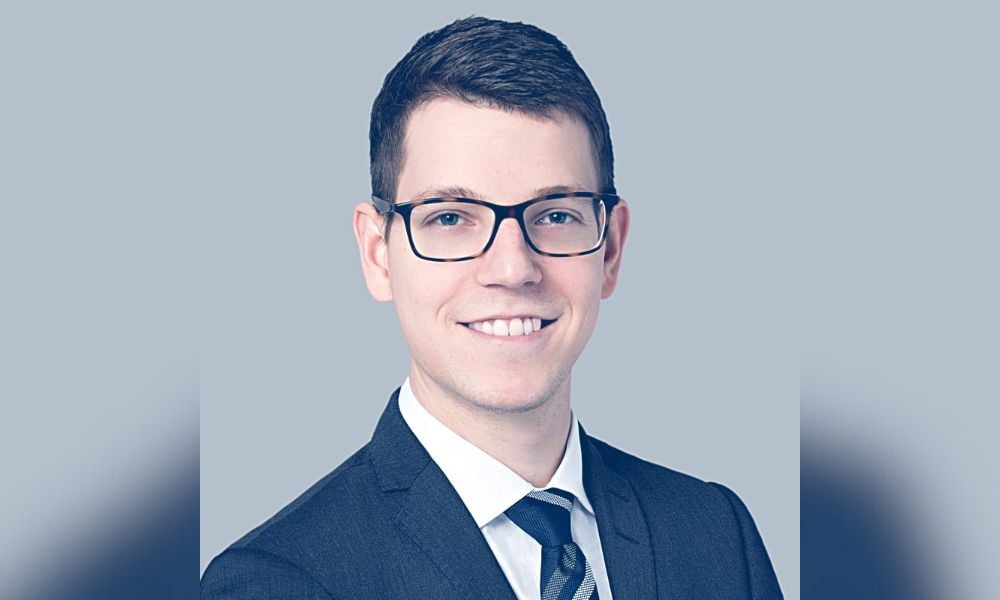 Ask the average person what they think a sports law practitioner does for a living, and one of the first things that might pop to mind is how many zeros they manage to add to an athlete's contract during negotiations.
And Julien Tricart, a sports lawyer with BCF Business Law in Montreal, gets it. He understands the focus and scrutiny that elite athletes' salaries get from the public.
He also understands that it all comes down to determining the "proper value" of a specific player in the sports market in the world of team sports like hockey. And both players and team owners "want to find the right number."
It's also a matter of coming up with a team that fans will continue to support for the long term.
"I don't think that many of us fans enjoy a senior team losing," he says, adding that having a competitive team means looking for the best personnel – whether players or management – that a team owner can afford. "You have to put your best foot forward, and obviously, salary is a part of that."
That's why Tricart, a partner in the litigation group at BCF, considers it an honour that his career trajectory has allowed him to become a member of the firm's team of lawyers involved in salary arbitration for several years. It is a legal team that has represented more than half of the teams that make up the National Hockey League.
Always a great combination to practice in an area you love
Whenever a lawyer can practice in an area of law with a strong interest in the subject matter – and Tricart admits that he is an ardent sports fan - "it's always a great combination."
Tricart adds: "I enjoy every one of my cases, and all my clients are interesting. And working with managers who want to build a competitive team with the resources they have makes sports law such an interesting business."
"There is no business that operates under the same mindset as a sports team. So being in contact with management, understanding their process, how they try to reach that goal, and how they are so focused on what they want to accomplish, is lot of fun."
As a sports law lawyer who is involved in arbitration – a process that kicks into play when players and team owners can't agree on the value of an athlete – turning to a third party to help mediate that process ultimately works for both sides.
"It's important for both sides and in most cases, I'd say 90 to 95 percent of cases reach a positive settlement."
Joining new sports law group at Meritas
Tricart is a member of the international legal alliance Meritas, which recently launched a global Meritas Sports Law Group, bringing together experts from across the network to provide high-quality local and cross-border legal counsel to the sports industry.
"As a multi-billion-dollar global industry, sports business involves a multitude of exposures, complex transactions, disputes, and reputational risks. The size and economic importance of the industry have driven the increasing need for deep expertise in sports law." says Meritas president Sona Pancholy. The goal is to give sports law clients around the world access to hands-on experience, international coverage, and a high level of insight."
The Meritas Sports Law Group advises various sporting entities, including governing bodies, clubs, teams, athletes, investors, sports real estate and construction companies, e-sports players, teams and organizations, sports goods manufacturers, retailers, and media broadcasters.
It offers advice and supports such entities on all legal issues including commercial contracts, corporate transactions and investments, media and broadcasting rights, intellectual property, player transfers and employment issues, commercial litigation and dispute resolution, disciplinary hearings, sports real estate and construction matters, and tax and wealth management.
Tricart also notes that while the specifics may vary, there are often similarities in sports law issues around the world, and having an organization such as Meritas help lawyers learn from each other benefits the profession as a whole.
For Tricart, who also practices civil and commercial litigation, July and August are the busy times of year for his sports law practice. While most of us are enjoying vacation time, Tricart is working on salary negotiation and arbitration, mainly on behalf of team owners. He points out that his commercial practice skills are big help when dealing with sports law issues
The firm also has a vibrant sports law practice beyond the arbitration issues that Tricart focuses on. Some lawyers have athletes as clients, not in hockey but in other sports. Others look at sponsorship deals or give advice to sports agents. There are also lawyers who handle IP issues related to sports, for example, manufacturers. "We're a very multifaceted firm in what we can do in sports law."
The "Moneyball" effect
One difference in salary negotiations that is different from decades past is sports analytics – think of the book and movie Moneyball. "Within the process, as teams and players negotiate salaries, they're looking at finer details and relying on third-party software and analysis to build their argument." Gender and race equality issues are also being raised more during negotiations.
"It's a major positive issue that we're seeing compared to the past."
And the Moneyball example is a good one, Tricart says, in describing a process to find the "hidden gem" player that can work with teammates as a cohesive group.