Canadian law firms are rising to the challenge as the esports industry spreads like wildfire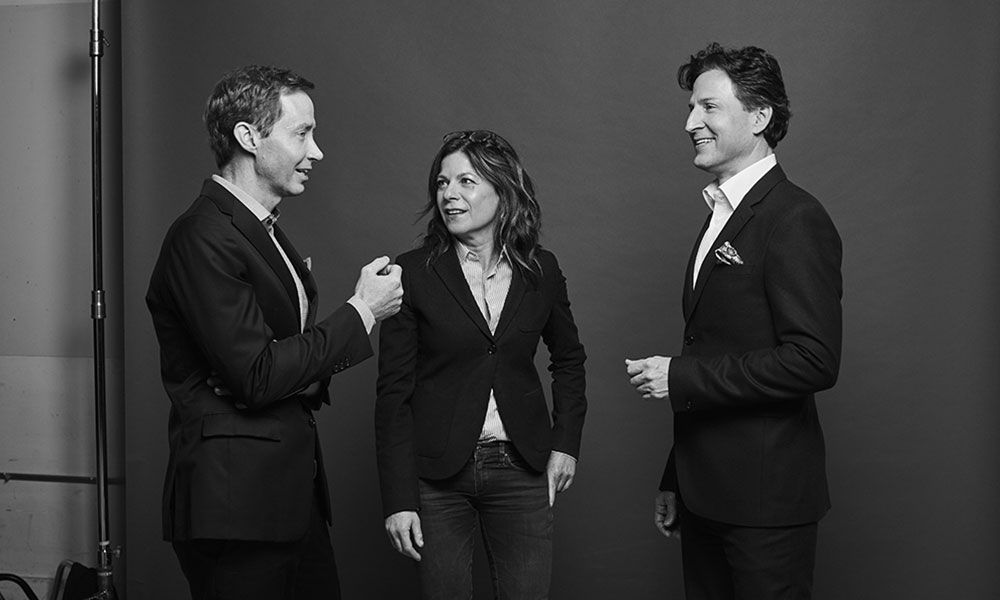 In the summer of 2018, the owner of the Vancouver Canucks, the Aquilini Investment Group, was approached about renting out the Rogers Arena for several weeks for an esports competition.
The prize for the competition was $35 million, and the tournament was well attended.
"That made the Canucks sports and entertainment management think twice," says Rob Mason, a partner at Norton Rose Fulbright. "With that kind of a purse and that kind of popularity, it was clear this was a growing sector that was moving quickly."
Soon after, the ball was rolling on a whirlwind 14-month transaction resulting in the largest public esports deal in Canada to date, including four different financings, two acquisitions and a reverse takeover, creating one of the world's largest gaming industry players. A cross-border team of lawyers from Toronto, Calgary, Vancouver, Dallas and New York worked on the deal with the resulting assets including eight esports teams, more than 50 esports influencers, more than 100 gaming media websites and in excess of 900 YouTube and Twitch channels. The newly merged organization, Enthusiast Gaming Holdings Inc., notably purchased a non-controlling stake in the Vancouver Titans, the top-seeded team in the Overwatch League 2019 playoffs.
Mason, who co-led the deal, said nobody had seen anything like it in terms of so many different deals closing simultaneously. The resulting company — which he calls the "first true mover in the public market" — started trading in early September 2019.
"I'm not aware of any other company in the world like ours, and along the way it was a great opportunity to meet the young gaming entrepreneurs who were just in it for the gaming … and along the way ended up becoming the leaders of this new consolidated company," he says.
A growing industry
This deal is not an anomaly — it signals a wider trend in what is fast becoming a significant new industry. There is a lot happening in esports, with global revenue tripling over the last few years and a similar trend happening in Canada, and the legal profession is responding to the opportunity.
"The market's just booming," says Sabrina Bruno, an associate at McCarthy Tétrault LLP in Toronto, a member of the firm's global gaming consultancy MT❯Play and an avid gamer herself. She adds that her team has "a lot of things in the works as we speak."
Although a lot of the esports deals in Canada have been private, Peter Czegledy, a corporate/commercial lawyer at Aird & Berlis LLP and leader of the firm's esports & gaming group, says there are "very meaningful developments" in Canada.
There are esports leagues being established in Canadian cities, such as Mason's deal involving the Vancouver Titans and a deal by Gowling WLG's Jason Saltzman, a business law partner and member of the firm's sports and entertainment group, in which he represented OverActive Media Group in securing the Toronto Defiant Franchise, also in the Overwatch League. The Toronto team is slated for home games, to be played at Roy Thomson Hall, in this year's season.
There are also major tournaments being hosted in Canada, with the opening of the first esports-specific arena in Richmond, B.C. last year, and educational institutions such as the University of British Columbia and the University of Toronto are offering esports scholarships.
"Resort, entertainment, gambling and hospitality businesses are all looking to understand how to integrate esports into new or existing facilities," Czegledy says, adding that there are also independent lounge or cafe-style venues popping up. "Canada has even added 'gamer – video games' as a national occupational classification under the category of 'athletes.'"
The legal work
The Canadian legal sphere has been waking up to the fact that esports has been around globally for a few years now and is a huge business. Although lawyers in the area expect more work and increasing deals over the next few years, for many clients who are used to working in more traditional areas of business, such as investment banks and private equity entrepreneurs, it is a steep learning curve. There's no textbook on esports — not yet anyway — and lawyers must keep up on new developments through social media and online. Firms are still trying to determine what they don't know about the business, such as how revenue is currently driven, and what might change in the future.
"We need to advise our clients about what makes sense," Mason says. "As we get deeper into it, there will be greater complexity we need to help manage."
Susan Abramovitch, a partner and the head of Gowling WLG's entertainment and sports law group, says esports has become more prevalent in the last few years. What she loves about it is that it's "really a crossover between entertainment and sports.
"When was the last time the world came up with a new form of entertainment or a new form of sport, let alone a combination of the two?" she says. "I can see it in the securities world — where investors gather to find out about it; they're very excited about it."
After being asked to sponsor some esports events five years ago, Segev LLP in Vancouver did a soft piece of market research that sought to answer the questions: Who are the industry participants? Are they making any money? And, perhaps most importantly, are they spending any of that money on lawyers?
"The research came out pretty bleak from a law practice business perspective," says Ron Segev, a partner at the firm. But they went for the sponsorship opportunities anyway on the expectation that the industry would find a way to make money in the future, and so far, that expectation is being realized.
Upward trend
The video games that esports centres around are not ones that might first jump to mind, such as Super Mario Bros, but include Fortnite, League of Legends and Hearthstone. A lot of them are like chess — they are strategy games that take a considerable amount of skill other than quick reflexes or fast muscle response. When you look at professional sports viewership, there are very few traditional sports that can rival a major esports tournament.
"Basically, a FIFA World Cup and the Super Bowl — and a major esports tournament would come in third," Segev says.
The NFL lost viewership for the first time in years, and major league baseball has been on a slow decline for a while. If you ask a 12-year-old what sports they're interested in following, they'll probably say Fortnite. If you ask them what athlete they're watching, they'll probably say Ninja, AKA Richard Blevins, a popular American professional gamer who recently signed a deal with Adidas.
Traditionally, nobody would have thought Adidas would be involved in this space, but, increasingly, major brands that historically sponsor athletes to multi-million-dollar deals are putting esports influencers on the same level. It's not a trend contained to the sports arena either — Louis Vuitton is designing the trophy and dressing the gamers for the League of Legends championship.
"Even a year ago, that would have been unheard of," Bruno says. "It's igniting a chain reaction across all clients from banks to other non-traditional clients you wouldn't peg as esports investors. It's becoming more mainstream."
Esports is also gaining a kind of recognition that didn't exist before among the general population or within the business community — it is no longer seen as something teenagers do alone in their parents' basements. Elements of it are being integrated into a variety of popular activities — a good example is Intel's esports tournament to be held before the 2020 Olympics in Tokyo — and connections with it are being sought by all kinds of parties. There's a FIFA eWorld Cup and an NBA 2K eSports league, celebrities are increasingly becoming a part of the scene and major companies such as Coke, Red Bull, Gillette and Mercedes-Benz have become involved.
"Prominent sports leagues, major brands and businesses and notable public personalities are all realizing the value in backing esports," Czegledy says.
Since gaming is what the younger generation spends its time doing, lawyers are predicting that there will be new examples of how esports is going to play out in terms of public market sectors and the legal world. While the demographic that is most into gaming skews young, it is widening to include both younger and older gamers. As the largest cohort grows into teenagers and young adults with more disposable income, it's expected new companies will pop up that cater to their needs. Parents are also playing these games with their children at higher rates than before, and they are more likely to spend money on esports-related products.
Segev says he's already seeing the market reaction to esports, but it's still early days, and for a lot of the smaller companies, it can be a challenge to figure out how to monetize, but "it can't be ignored."
The participation rate worldwide, both in terms of the players and the viewers, is massive. There are tens of millions of people involved even on a per-event basis, and based on the latest statistics, viewership and participation continue to increase with no slowdown in sight. There's also been a significant increase in revenues associated with the industry, with 2019 nearing $1.1 billion, up nearly 27 per cent compared to 2018, and projections of $1.8 billion by 2022.
While the actual numbers might vary depending on how people are breaking down the statistics, everyone seems to agree that the industry outstrips most others no matter how you measure it.
The rules of the game
What has not always been clear to many of the commercial participants, though, is how one can monetize the high levels of participation outside of the actual sale of games.
"It's a complex industry because its genesis comes from a number of other industries, including gaming, software, hardware, media, event production, broadcasting and traditional sports — all of these areas come together in esports," Czegledy says.
The industry spans many areas of the law — criminal, corporate/commercial, IP, competition, advertising and marketing, labour and employment and privacy — and the parties involved typically include event organizers, media companies, video game producers, social media platforms, advertisers, sponsors and gamers. Some of the legal issues that arise in esports cross over into other, more established areas of the law — such as entertainment or sports — but the industry is a different beast. Abramovitch calls it a new frontier — specifically, "a bit of a Wild West."
The biggest challenge across the board is the lack of cohesive regulations for the industry. There's no infrastructure in Canada right now, and globally there is no overarching regulatory body that has the reins. Some publishers, who own the underlying activity, have tried to create their own rules of play and other guidelines. This situation is unique to the sports world, since any time a person plays a video game, it's under licence. Nobody owns the sport of soccer, for example, where anybody can grab a ball and go play. Esports leagues and teams, broadcasters and the venues where tournaments are held all have their own individual policies, which further complicates things as there's no single set of rules or source for oversight or a main governing agency that could enforce the rules even if they existed.
Czegledy says some regulators, often with a history in related industries, in the United Kingdom, Germany and France, for example, have started looking at regulation and notes the industry itself has developed entities such as the Electronic Sports League or the Esports Integrity Coalition, which are "bodies that have sought to provide a broader regulatory mandate across geographical boundaries."
Lawyers anticipate the future of law firms and the impact they can have in the esports space is going to be through compliance and regulation, but, as of right now, there's just nothing with which to comply.
Getting the legal work
Another big challenge for law firms wanting a piece of the esports action is that clients are very focused on authenticity, more so than other more typical client groups. Industry players love the games they play, they are passionate about what they do and they are looking to work with people who truly get where they're coming from. They don't want the lawyer with the most years under their belt, they want a lawyer who understands the industry — and many participants believe esports has a history of being underestimated. Sending in lawyers who may have the most legal experience but aren't sure what Fortnite is misses the mark.
"While many can claim some relevant experience in most areas esports touches, likely a much smaller number really understands how the industry works," Czegledy says.
Segev advises that firms send any true gamers they may have, noting it's a good start even if they've never done any esports work in the past, as esports clients like to work within their community.
"That's who you bring to the table on Day 1, and then you bring your other transferable skillsets," Segev says, adding that the player demographic is generally very educated and technologically savvy with the potential to build sustainable businesses. "We just have to wait to see what they do and how the market evolves."
As participation in the esports industry ramps up, it may get easier for Canadian law firms to throw their hats in the ring. Because of the movement in the space, more and more young lawyers and law school students are putting their own experience with and love of gaming to use in the legal sphere, which is another nod to the fact that esports is not only a pastime but a legitimate area of skill.
During the firm's latest student recruitment week, Mason says, he's never seen so many law school students excited to talk to him about an industry — half of them had gaming as an interest on their resumés. Mason also notes that the associates are "all incredibly excited to work on it because it's something they understand and love."
"When things are moving quickly and hundreds of millions of people are doing it, the opportunities are endless," Mason says. "As a Canadian legal market, we just have to figure out how to make sure we're at the front of these opportunities as much as possible."
Key legal issues in eports
1. Class action
Montreal law firm Calex Légal in October requested authorization from the Quebec Superior Court to launch a class action lawsuit against popular video game Fortnite's creator Epic Games Inc. on behalf of the parents of two minors aged 10 and 15. It argues that the game causes the release of the chemical dopamine, similar to how cocaine effects the brain, and encourages dependency on playing. The notice alleges that the game was originally developed with the help of psychologists to purposefully make it addictive. The suit takes much of its legal basis from a Superior Court ruling in 2015 that said tobacco companies have a duty to inform consumers that their products are dangerous.
2. Online gambling
The Criminal Code of Canada technically prohibits single event sports betting, but in the U.S. in 2018, many states adopted bills that permit it, which has brought about the expectation that Canada will follow suit and betting on esports will move into the mainstream. Because many of the people involved in esports are below the legal age for gambling, this brings up a host of new legal issues when it comes to minors and online betting.
3. Player contracts
Many contracts are being deemed oppressive to the gamer. Unlike most other traditional sports at elite levels, there is no players' union in esports yet. Another complication is that many of the gamers being signed to contracts are minors at the height of their success. Canada, unlike some states in the U.S. such as California or New York, doesn't have an established process to get contracts with minors approved by the courts, which means the enforceability of contracts against minors is an issue here.
Canada opens first esports-specific arena
- The Gaming Stadium was built last year in Richmond, B.C. It has seating for 110, a massive TV screen and a large stage not just for competing but for viewing and training as well. The current building is temporary, with plans to build permanently on land beside the current arena in 2020 or 2021. The permanent arena will hold up to 300 people, accommodate commentators and offer live streaming of competitions.
The Gaming Stadium aims to host regular tournaments for prize money, but it also wants to offer an inviting space for gamers of all levels to congregate to socialize and work on their skills.
Related stories