More investing in IT infrastructure is also anticipated to allow Canadians to connect more readily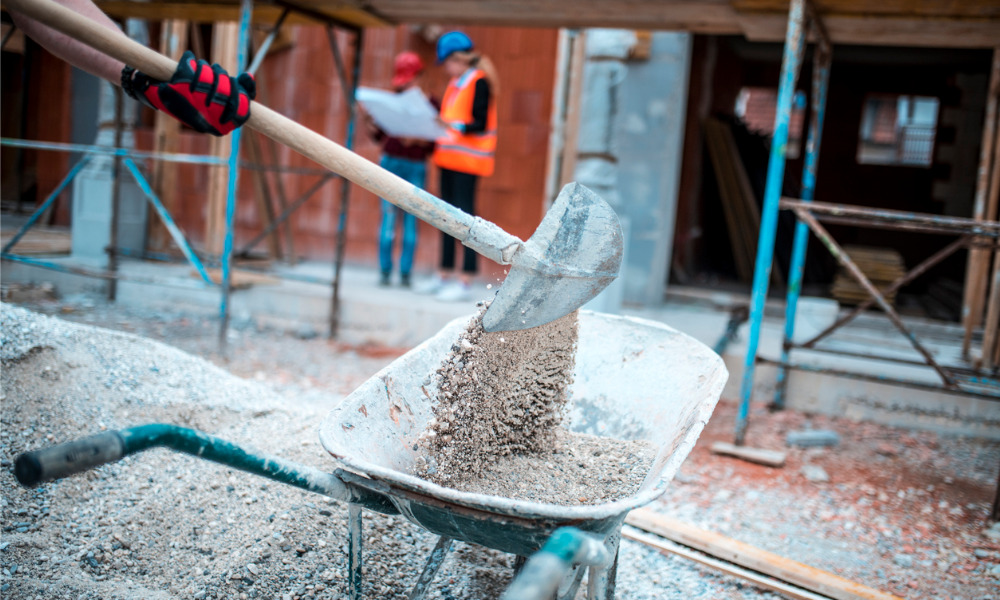 "Shovel-ready," "stimulus," and "shovels in the ground" are all buzzwords and phrases governments have used recently in describing their priorities for infrastructure projects.
The emphasis on economic recovery is timely given the impact of the COVID-19 pandemic on the economy – and lawyers are seeing governments invest in infrastructure in part to provide stimulus, even while some projects may be halted or delayed.
In June the Ontario government announced the infrastructure developments it had in the pipeline: 37 public-private partnership (P3) projects comprising 17 civil (such as transit, subways, highways), 16 health care, three community safety, and one children's treatment centre. Twenty-four of the projects are currently in procurement.
"One of the things we're seeing now, as in past crises, is the government ramping up to improve the economy; so, a move to shovel-ready projects," says Dana Porter, a partner in Stikeman Elliott LLP in Toronto with a real estate and infrastructure practice.
Infrastructure projects require much planning, and for highway, railway and other transportation projects that involve expropriating property, "that involves a huge lead time," Porter says. "By the time you see a shovel on the ground and work on the site, 85 or 90 per cent of the work has been done in terms of planning and getting approvals."
Governments' biggest priority is to ensure economic activity continues and is a source of growth, says Jason Roth, head of the Capital Projects Industry Team at Bennett Jones LLP, based in Calgary.
However, "I'd love to see them go in interesting new directions," Roth says; "I think the risk of always thinking only of shovel-ready projects is missing out [on] all the value chain of a project; there's a huge amount of professional services, legal engineering, planning, regulatory, that's really a key part of a project."
On July 9 Alberta announced the Alberta Petrochemical Incentive Program, a 10-year program to attract and support petrochemical projects.
"I think there's an appreciation of the real economic bang for your buck that you can get on these types of projects" In the context of COVID-19, Roth says. "And so there's probably more likelihood that some governments that may have been reluctant to do deficit spending to [finance them] are now going to do it.
Infrastructure had been of high priority for governments and is now even higher, says Glenn Ackerley, chair of the Construction Practice Group at WeirFoulds LLP in Toronto. Although transit has been particularly noteworthy as an investment, an interesting development in Ontario — which may signal where governments will be investing more — is in the Ontario government's cancellation of the Halton Region Consolidated Courthouse project, a $300-million P3 project, in May.
Ackerley surmises that the rationale for cancelling the new courthouse building was a desire to invest the money in technology and in other ways of making existing infrastructure more efficient.
"We're all getting used to working from home; you can argue cases over Zoom," he says. Judges being given the space to conduct virtual hearings can refocus government money on upgrading the technological infrastructure that's needed to conduct hearings and court processes more efficiently.
Accordingly, investing in IT infrastructure — including fibre optics, broadband and 5G technology — is expected to also become a government priority and allow Canadians to connect more readily.
In the Atlantic region, Daniel Simmons, a partner in McInnes Cooper in St. John's, has seen the $200-million expansion of St. John's International Airport put on hold because of COVID-19 and the consequent drop in air travel.
Where Simmons is seeing provincial government infrastructure spending is in health care — and on a very old jail. These infrastructure projects use P3 models, financed by the project developers and meaning the government doesn't have to pay costs up front. Two long-term care homes, in Grand Falls-Windsor and in Gander, are being constructed, as is a new hospital in Corner Brook.
"Having embarked on that model, they'll be able to continue despite the difficult fiscal situation," says Simmons.
Two more P3 projects — one for a hospital, one for a jail — are in the development phase, and all indications are that the government will proceed with them, he adds.
For Ackerley, the question is how investing in traditional infrastructure – which has been accepted as being helpful in getting people back to work and providing other financial stimulus -- will play out in a pandemic environment.
With the number of people who will now be working from home, he asks, "what's the impact on road construction, and tolls to fund that infrastructure? Where is the money going to come from to pay for that infrastructure when the government will be handing a lot of it back to us [in the form of emergency relief programs]?
The model of P3s used in past years may become more commonly used for government infrastructure projects, he says; in this model the government gets the asset built, but pays for it over a long period of time.
"As much as infrastructure is the big ticket thing that governments love to announce, I struggle to think where the money will come from, unless through the P3 model."