Judge ordered man to turn over the equivalent of $3.7 million in "PlexCoin" tokens to the court-appointed administrator by the following day or be found in contempt of court.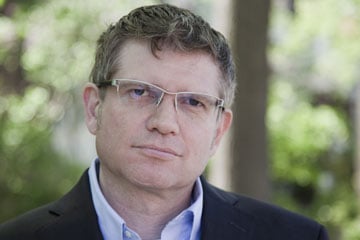 A mid-summer's moment of high drama in a Quebec City courtroom is both a reminder and a warning about the legal and regulatory challenges posed by digital currencies, a Canadian pioneer in the emerging field of fintech says.
It started on July 5, when Superior Court of Quebec Judge Raymond Pronovost granted the request of the province's financial regulator, the Autorité des marchés financiers, and appointed a receiver with powers to take possession of bitcoins belonging to disgraced Montreal businessman Dominic Lacroix.
Lacroix was sentenced to two months in jail and a $10,000 fine in December for fleecing investors from around the world of nearly $15 million in a crypto-currency scam that made international headlines.
The money came from an initial coin offering — or ICO — that Lacroix launched on social media in August 2017 to fund a digital token startup called PlexCoin. The ICO promised lucrative returns, saying PlexCoin would soon rival Bitcoin thanks to its team of digital currency experts.
According to both the AMF, which ordered Lacroix to stop the ICO before the launch, and the U.S. Securities and Exchange Commission, which filed a claim against PlexCoin, Lacroix and his partner Sabrina Paradis-Royer in November, the claims were bogus. The SEC succinctly coined Plexcoin "a full-fledged cyber scam."
In imposing the maximum fine on Lacroix and Paradis-Royer and granting approval for U.S. and Canadian regulators to freeze the defendants' assets, Quebec Superior Court Judge Marc Lesage told the defendants that their "greed at the expense of investors who are promised unmatched interest rates remained (your) only goal."
After denying there was any residual value in PlexCoin, the defendants used the cyber-currency to buy luxury cars in Montreal this spring and ended up back in court.
On July 5, Pronovost ordered Lacroix to turn over 420 Bitcoins — the equivalent of $3.7 million — to the court-appointed administrator by the following day or be found in contempt of court.
On July 6, Lacroix said he hadn't complied with the judge's order because the computer with his encrypted password into his Bitcoin account had been seized by the administrator.
Pronovost then ordered the computer to be brought into the courtroom, which was closed to the public, and told Lacroix to make the transfer or be sent to jail on the spot.
Lacroix made the transfer, which was successfully completed a week later thanks to the lifting of a court-ordered freeze order on the Bitcoin financial services company that handled PlexCoin.
For Montreal lawyer Adam Atlas, the courtroom showdown was one of the more colourful incidents resulting from the many ponzi-like schemes that continue to proliferate in the murky world of cyber-currencies and ICOs.
"The advent of blockchain technology has made it easy to raise funds in the form of virtual currency," says Atlas, a payment law lawyer licensed in Quebec and New York who mostly advises clients on issues such as electronic payments, currency exchanges, e-wallets and blockchain and merchant transaction acquiring law.
A former lawyer with Stikeman Elliott who struck out on his own in 2003 to specialize in the niche fintech field, Atlas says the problem with ICOs — which he equates to IPOs "without all the legal problems and vetting by securities commissions" — is that they are unregulated.
"Each ICO involves the issuance of virtual tokens or coins that are transferrable," says Atlas, who maintains a website that lists hundreds of ICO blunders from around the world. "They have features of shares and money [but] are neither of those things."
According to Atlas, ICOs are akin to unvetted prospecti that can be written and issued by fraudsters. "There are no adults in the room so who's to know," says Atlas, who has documented two dozen fraudulent ICOs around the world this year alone.
He says Lacroix's case is not unique to Quebec or Canada. "These types of business projects are occurring everywhere," says Atlas. "I can open a website to sell bitcoins around the world and across multi-jurisdictional banking systems that make a lot of people believe they can get rich quick."
As the notion and popularity of distributed ledgers such as Bitcoin continue to grow as an alternative way for people to store assets, Atlas says, the challenge for regulators will be to create "a sphere of regulated activity that is less regulated" than traditional securities and currency exchanges.
"The idea of value being centralized and secret is eroding," says Atlas. "We are migrating toward a more transparent and secure and reliable financial system. But along the way there will opportunists who take advantage of the interregnum we are currently in."