Elisabeth Demone discusses strategies for bolstering Symcor's ambitious growth plans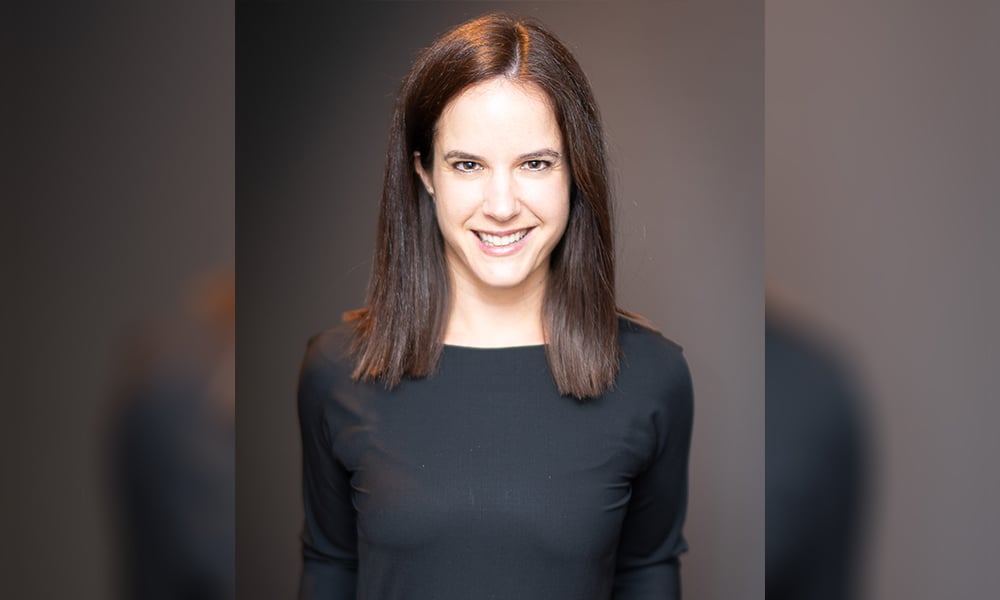 As the world becomes increasingly digitized and the demand for printed statements and cheque processing has declined, financial processing service provider Symcor has found new ways to remain a valued service provider for its clients.
As a business-to-industry company, growth has been a major focus for Symcor in the past few years, and the legal department has played a significant role in supporting the growth strategy in three key ways: expanding current offerings, developing new service offerings and by acquiring other companies.
"We identified this shift years ago as an executive team, so we've been proactively working to grow in areas that make sense, given what we already do, and expanding our offering to include brand new services," says Elisabeth Demone, vice president, chief legal officer and secretary. Symcor has been working for years on digitizing and modernizing its offerings and developing brand new services to support the evolving needs of clients.
"At Symcor, we are always working to accelerate the digital transformation of our clients so the entire industry can shift," says Demone. The legal team has been heavily involved in digitizing the traditional cheque-processing and statement-processing services and making use of artificial intelligence and machine learning to help financial institution clients transition to the digital world.
Demone sits on Symcor's executive growth committee together with a handful of other senior members of the executive team, so she can ensure that legal is represented in all major growth decisions. The committee meets bi-weekly to discuss and evaluate opportunities for growth.
Symcor's legal department has eight members, one of whom focuses entirely on growth, while Demone also focuses approximately 50 per cent of her time to growth strategies.
When it comes to developing new products and services, Demone and her team work closely with Symcor's head of new product development. Demone led the legal team in assisting with the development of COR.IQ, an analytics and data services platform to help clients detect and predict fraud. The platform empowers organizations to prevent fraud through an alliance of Canadian financial institutions, harnessing the strength of advanced analytics applied to cross-bank data and making use of dedicated product, fraud intelligence and data science resources.
"The legal team helped build this product from the ground up in a way that made sense from a contractual and regulatory perspective," says Demone.
Demone's team is also involved in several merger and acquisition opportunities every year, as the company seeks to acquire businesses that will supplement its current service offering and help Symcor to further expand.
Demone has been with Symcor for nine years, initially as counsel and then as senior counsel. Since being promoted to her current role in November 2018, she has been working hard to reshape the legal team and its role in the organization. As part of her strategy to modernize the legal department and create efficiencies, Demone has trained her team to give pointed advice to colleagues in no more than two lines, rather than sending lengthy emails.
"Legal services has developed in the last 20 years," she says. "We're not just here to advise on major issues. We actively participate in strategies from the get-go so, hopefully, we can prevent major issues from happening. Our advice is given faster and more efficiently because we're being pulled in many different directions."
Demone and her team regularly purge paper and try to digitize documents as much as possible. The team has also adopted a "process mapping" strategy to ensure that only the necessary steps are being taken to account for risk, so the process can be streamlined.
"My goal is to continue to modernize my department and be as helpful as we can be to help the company succeed," says Demone. "When Symcor is growing, legal is there every step of the way."