Benefits include understanding the business unit and its long-term strategy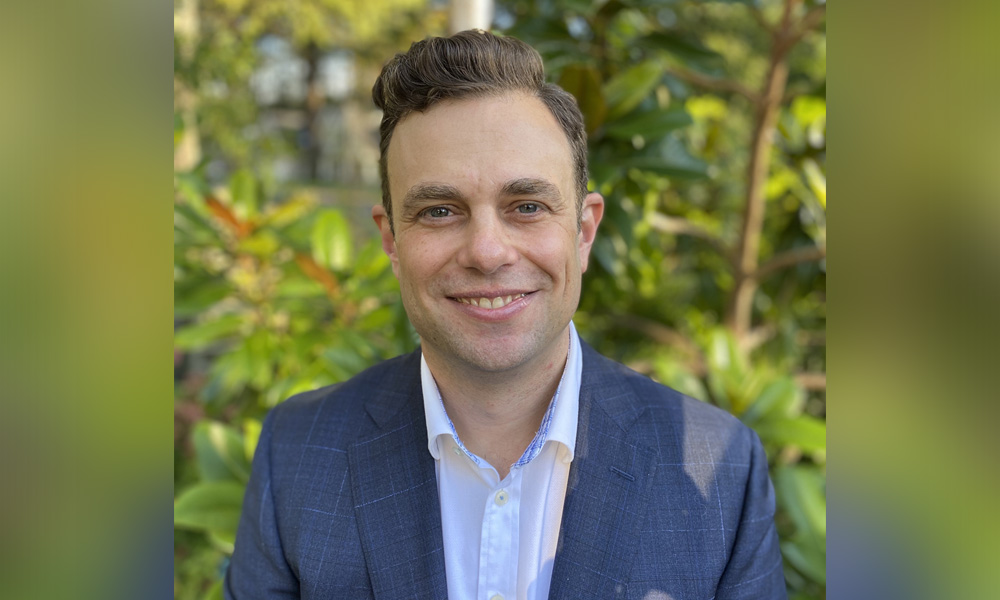 As associate general counsel at Vancouver-based construction company, Ledcor, Corin Bowman works within the organization's infrastructure investments group, so he regularly advises on a variety of P3 projects and construction projects that have an alternative financing aspect to them, as well as working on acquisitions and divestitures.
"I'm the only lawyer in that business unit so I provide legal advice on all our transactions and I'm happy to roll up my sleeves and get involved in all of our initiatives. The legal advice and business advice get blended together," says Bowman, who just joined the company in Oct., 2020. He is currently involved in a number of P3 pursuits, major construction contracts, and potential M&A activity in the pipeline for 2021.
Ledcor has successfully structured its 24-person legal department by embedding each lawyer into one specific business unit – a strategy that has multiple advantages, in Bowman's opinion.
"The approach at Ledcor is to have all the lawyers embedded within business units so it's very clear what you are accountable for, and you really get an opportunity to understand the business unit, what impacts its bottom line, and what its long-term strategy is," he says. The legal team currently includes 12 lawyers in addition to support staff and contract specialists.
Bowman, who was named as a Lexpert Rising Star in 2020, started his career in private practice at the Vancouver office of McMillan where he spent five years in the business law and technology group before jumping at the opportunity to move in-house at Westport Innovations.
"I really appreciated the opportunity to be in-house where you can really spend more time learning the business and seeing files and matters from cradle to grave," says Bowman.
"When you're in-house you typically get involved in a deal at a much earlier stage and you get to see it through, so that really appealed to me." After two years with Westport, Bowman went on to spend six years as associate general counsel at GCT Global Container Terminals Inc. where he worked on major financings, capital projects and M&A, and negotiating key customer contracts, before the opportunity arose to move to Ledcor last year.
Joining Ledcor during the pandemic meant that Bowman had to be quite deliberate about making connections with co-workers in the remote working environment. Setting up calls without any particular agenda has been helpful, as well as keeping his camera on during videoconference calls to build a face-to-face connection.
The legal team has been proactive in implementing technology such as e-billing systems to improve legal operations, so Bowman also hopes to continue that focus in the year ahead. The team is currently in the process of rolling out matter management software. A legal operations manager helps identify opportunities for adopting technology to enhance efficiencies.
"E-billing was the latest big initiative which has been quite successful in reducing the amount of administrative time that lawyers spend on reviewing bills and also just providing us with some data that is useful to track what we're spending and to help with budgeting," says Bowman.
Continuing to strengthen relationships with his team is a key goal for Bowman in 2021, together with continuing his focus on navigating P3 projects with the infrastructure and investments group.