Aligning legal strategy with business strategy is a priority for D'Souza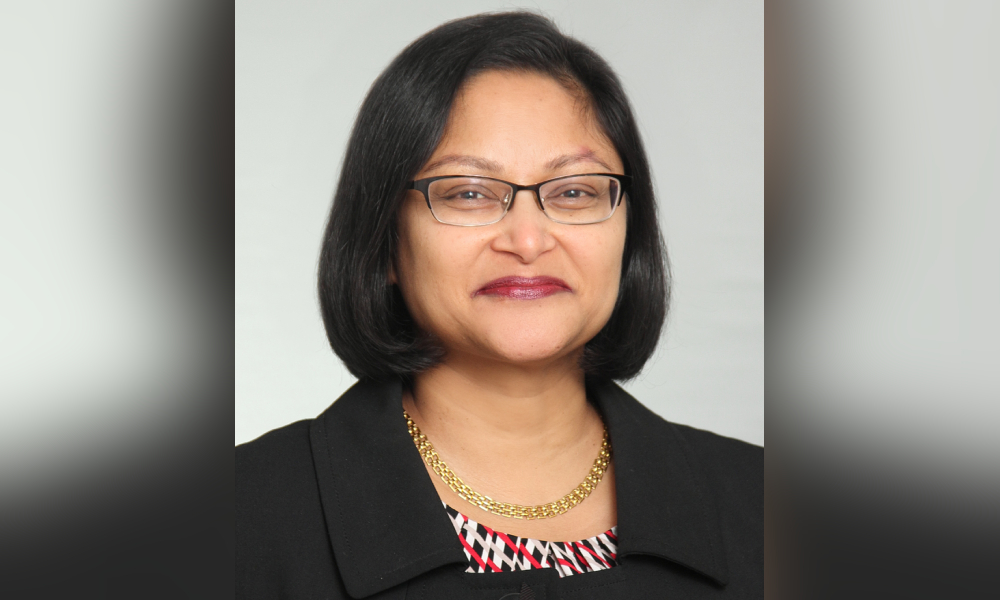 Since joining the legal department at Royal Bank of Canada 20 years ago, Lucille D'Souza's role has changed tremendously. From simply responding to legal issues from her business partners 20 years ago, D'Souza's role has evolved to the point that she and her team are now fully embedded in the business and able to participate in the ideation of the work and provide their own input.
"One of my key priorities is showing that we can align the legal strategy to further business strategy," she says. "While the law group will always be the guardians of the bank, we also understand what the business group is trying to achieve as far as goals and strategies and how we can create a legal framework that really furthers the business strategy."
Having worked her way up the ranks from counsel in 2000, D'Souza has taken on various different roles within the bank including managing the subsidiary governance office and Canadian regulatory team. In her current role as vice president, associate general counsel for the innovation and operations team at RBC, D'Souza works within the innovation team, supporting digital ventures, together with a group of around 70 lawyers and other professionals.
Working with the entire organization to optimize results is D'Souza's goal.
"If we understand the business strategy then we can be flexible in the legal strategy to make sure that we're furthering the business goals," she says. "We've got a lot of really smart people, so we want to give them licence to be intellectually curious, to be bold, to be innovative and to embrace disruption."
Cross-training of deep subject-matter experts has been a valuable strategy for the legal department. For example, lawyers in the Canadian regulatory team might work on intellectual property matters to assist with a heavy workload.
"One of the things we've seen with this cross-pollination and cross-training and shared resources is that we're better able to handle workload and we've got more flexible people with more curiosity," says D'Souza. The business also benefits from different perspectives and better management of workflow.
Among her many business partners, D'Souza works closely with Mike Dobbins, group head of RBC Ventures and corporate development on a number of different projects. Most recently, D'Souza's team supported RBC Ventures in an initiative called Canada United, a nationwide movement to support Canada's small businesses during COVID-19.
Created by RBC, the movement included a relief fund that was established to help small businesses offset the cost of expenses to open safely or adopt digital technologies to move online. More than $14 Million was contributed by the federal government, RBC, and many corporate brands. D'Souza's team participated by creating streamlined agreements to allow businesses to join the initiative and negotiate quickly and flexibly.
"We dealt with trademark issues and we created agreements with the Chamber of Commerce, so it was an amazing collaboration between RBC Ventures and the law group," says D'Souza. "I'm really proud of what we achieved together and how we supported local businesses."
Among her goals for the remainder of the year, D'Souza is excited to work on RBC's patent strategy. In partnership with the technology and operations group in the bank, the legal group is aiming to create an enterprise-wide patent strategy which will allow them to capture patentable innovation and align the patent strategy with the business strategy. She also plans to work on building more strategic relationships with external counsel partners to help eliminate risks and streamline work.