Firm sees continuation of 2020 banner year, which say it top league tables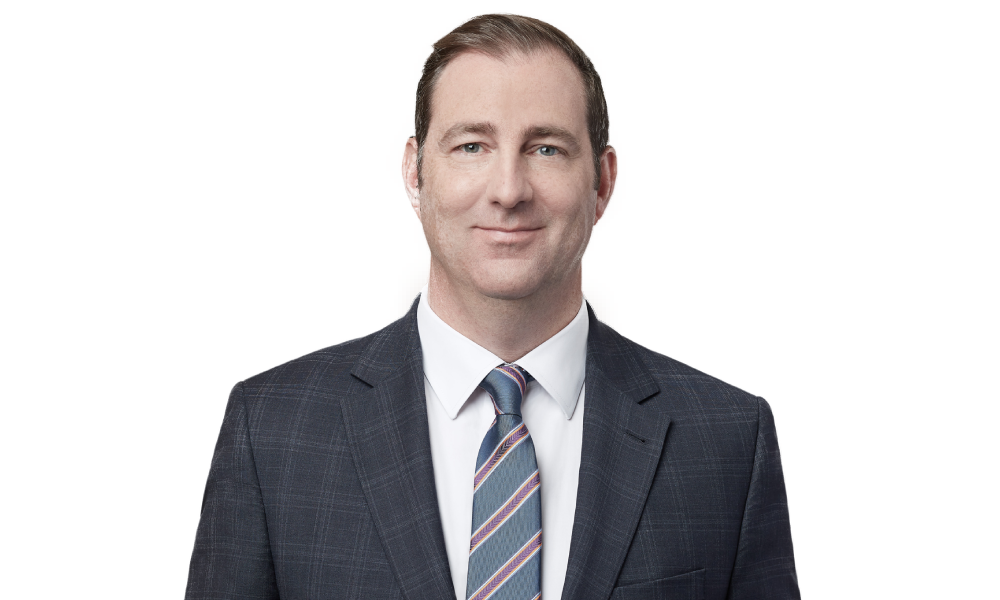 Last year was a banner year for law firm Fasken when it came to mergers and acquisitions work, a trend that has already spilled into 2021, says partner Neil Kravitz, co-leader of the firm's U.S. practice.
"Overall, the volume and the activity has certainly continued in 2021," Kravitz says, adding that the firm led three major ranking tables in 2020. He says that while certain types of deals, such as initial public offerings, have plateaued somewhat, expectations are that overall activity will continue to grow.
MergerMarket ranked Fasken number one for Canadian M&A by deal count in 2020, while Refinitive (formerly Thomson Reuters) ranked Fasken first for both announced deals and completed deals with any Canadian involvement. It also placed Fasken among the top 25 law firms in their global ranking.
As well, Fasken took the top spot in three Bloomberg league tables that measure deals by deal count — Canadian announced deals, Canadian mid-market deals up to $500 million, and Canadian mid-market deals up to US$250 million.
Among noteworthy deals, Fasken represented:
Aphria Inc., in its acquisition of Tilray Inc. creating the world's largest cannabis company
SmartSweets on its sale of a majority stake in the company to TPG Growth
Mountain Equipment Co-op in its acquisition by US private equity player Los Angeles-based Kingswood Capital Management
Guyana Goldfields Inc. in its acquisition by Zijin Mining Group Co., Ltd.
Nuvei Corporation's acquisition of Smart2Pay
MDC Capital Partners in its transaction with Stagwell Group to create a leading worldwide marketing company
Novacap in its investment in GroupAssur Inc., a Canadian managing general agent specializing in property and casualty insurance lines, and in its investment in AGA Financial Group Inc., one of Quebec's leading employee benefits advisory firms and third-party administrators of group insurance and retirement plans
Kravitz says he has been practising in this area of law for 25 years, and recently "it has probably been one of the busiest times I've seen in my career." He adds that the prevailing view is that this level of activity should continue through 2021, "and probably the beginning of 2022."
Among the factors that have made for such vigorous deal activity, even during the COVID-19 pandemic, Kravitz says the availability of "cheap money" thanks to low-interest rates has encouraged buyers to make deals sooner. Add to this the potential for rising inflation to cause higher interest rates, Kravitz says, and "you can see why" many in a position to buy are looking at opportunities now.
Kravitz also says that during the first part of 2020, when the pandemic first hit, a lot of deal activity slowed. Still, as confidence grew that COVID-19 was not causing the economic problems feared, there was "pent-up demand" for making deals.
"There was a lot of initial uncertainty as to what could or could not get done," Kravitz says, noting that his firm did a lot of board advisory work at the beginning of the pandemic, looking at issues such as cash management and how to deal with COVID-19.
There was also the expectation that many businesses would become insolvent by losing business because of COVID, Kravitz says, but that did not play out as expected. Between government support and lenders or creditors taking a more flexible position with struggling businesses, there were far fewer insolvencies than expected.
Kravitz notes that M&A activity in some sectors was driven by COVID-19, shining a light on new opportunities. For example, Fasken acted for Verbit Inc., an internet company specializing in combining human and artificial intelligence to provide transcription and captioning solutions, when it recently acquired VITAC, the largest provider of captioning products and solutions in North America.
He says this acquisition will help position Verbit as the number one player in the professional transcription and captioning market across legal, media, education, government, and corporate sectors. The pandemic has sped up the transition towards using such technology in a virtual world where information is shared electronically.
It is an excellent example of a deal that "got a push" because of COVID, Kravitz says, giving the company a higher valuation to make a deal more attractive to the sellers.
Kravitz says that while the role of a legal adviser has not changed in the "macro sense" during COVID-19, clients are looking for a sounding board when it comes to risk assessment. "They are making sure that they are considering everything that needs to be considered" when deal making while a global pandemic is in full swing.
"The analogy I like to make is that when the waters are getting choppier, more clients are looking to make sure their ship is going in the right direction," he says. "We're part of that team offering advice, and we're fortunately to have clients who really rely on our advice and business guidance as well as the purely legal considerations."