Good understanding of intellectual property due diligence needed in technology and healthcare deals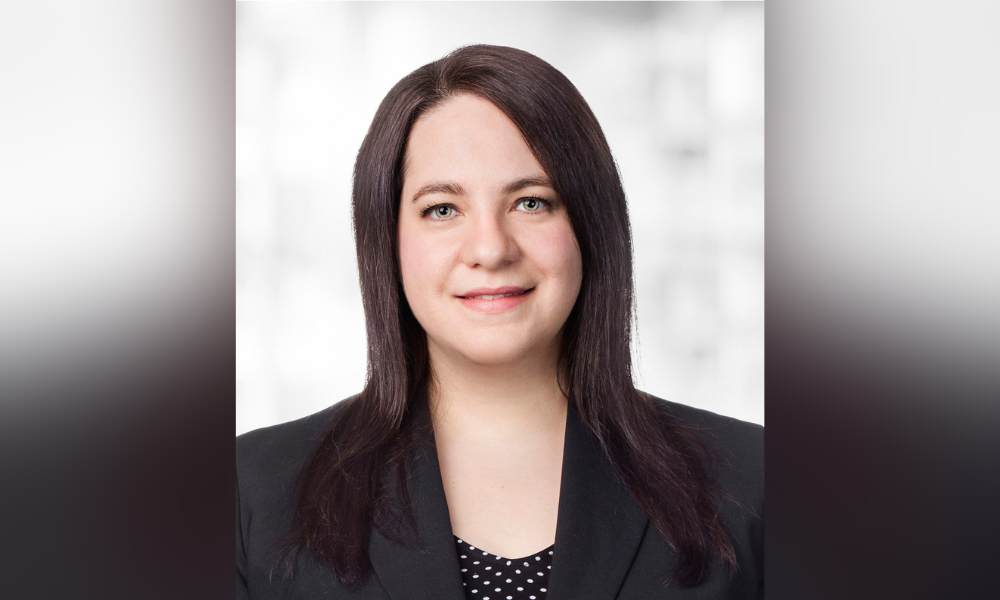 The way Joanna Myszka sees it, she's managed to put together the best of two worlds to create a law practice – merger and acquisitions combined with a healthy dose of intellectual property.
"I was exposed to IP, M&A, general corporate and general commercial law early on, and found it all very enriching," says Myszka, a partner at Blake, Cassels & Graydon LLP. "I think that it solidified what I now believe my expertise."
Myszka, called to the bar in 2010, has been with Blakes for her entire law career. She focuses primarily on domestic and cross-border mergers and acquisitions, advising companies on a wide range of commercial transactions involving information technology and intellectual property, including licensing, development, and disposition of intellectual property assets.
In any technology-related transaction, intellectual property is critical. Understanding how IP was developed, protected, and commercialized is crucial in due diligence and risk assessment. Vetting these types of transactions requires familiarity with the laws related to patents, trademarks and copyright and with commercial IP matters such as IP chain of title, use of open-source software and other third-party software.
In a life sciences transaction, understanding the life cycle of drug development from the pre-clinical stage through to commercialization is critical, Myszka says. It requires a solid understanding of intellectual property, the applicable regulatory frameworks and the various commercial arrangements, players and market trends.
"Understanding intellectual property is critical in both of those industries," says Myszka, "so determining the value of technology or life-sciences assets is an important part of any buy or sell transaction."
In both these areas, Myszka points to the "frenetic" level of M&A activity during the COVID-19 pandemic. Both technology and life sciences (sometimes even the two combined) became especially important in trying to deal with the fallout of the pandemic.
The result is that level of interest in both areas grew exponentially in 2020 and 2021, and while there has been somewhat of a dip in activity this year, "M&A interest in these areas is still pretty strong."
"A lot of the transactions that happened involved auctions and competitive ones. Mostly, it's still a seller's market for the right asset in dealmaking in these areas. In that context, doing proper due diligence for an asset is vital in ensuring you are not overpaying, says Myszka.
Still, there may be "valuation gaps" regarding buyers' and sellers' views on what an asset is worth. Myszka says there has been more use of creative solutions, such as earnouts, to bridge that gap. "It's a way to guard against the risk of having overpaid for an asset," she says, recognizing that the seller feels the value is there.
"We saw a steady rise in earnouts in 2020 and, while the data is not all in, for 2021 as well," she says. "I've seen a LOI [letter of intent] come across my desk without mention of an earnout, and then after some disagreement, the LOI comes back a couple of weeks or a month later, and it now has an earnout structure." She says that earnouts typically reflect less than 20 percent of the purchase price and are usually calculated based on earnings or revenues.
Being based in Quebec has also given Myszka, a McGill University graduate born and raised in Montreal, insight into the level of private equity and venture capital interest in life sciences and technology. The province has become a hotspot for innovation in these areas, she says, thanks to tax incentives, a vibrant research environment, a strong talent pool, and a lower cost of living compared to other large cities like Toronto and Vancouver.
"We also have a very active institutional investor base, including pension funds, so that adds to the high level of interest in tech and life sciences," she says, "so a strong knowledge of IP related to these areas is very useful."