Study finds a dip in board-related contests in Canada in 2019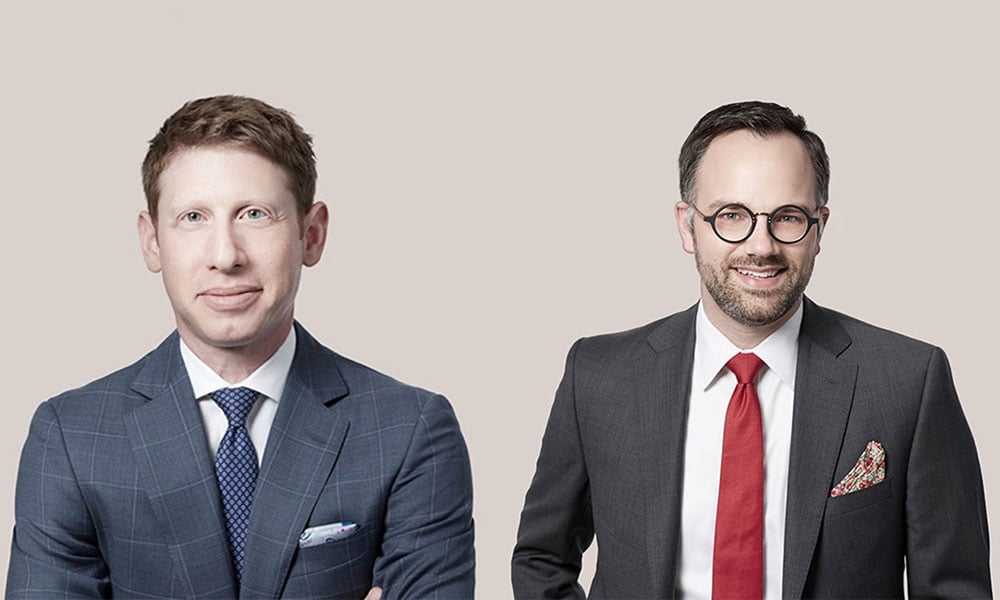 Fasken Martineau DuMoulin LLP has released a study that surveyed proxy contest activity in Canada in 2019. The study's co-authors, partner Bradley Freelan and associate Dana Gregoire, answered some of Canadian Lawyer's questions regarding recent trends in this area of law.
A dip in board-related contests
The 2019 survey noted a decrease in the number of board-related proxy contests, with only six such contests recorded, the lowest number since the firm started tracking these statistics in 2007. Contest outcomes were evenly split, with half of contests won outright by management, and the others either fully or partially won by dissidents.
Freelan and Gregoire say that the dip may indicate that conflicts are increasingly being resolved before they become publicly known.
"The glacier analogy is apt: while we only see a few contests go public, many more are very likely initiated, negotiated and resolved between the parties out of sight," they say.
Broadcast-only board-related contests
The study also found that dissidents won all three broadcast-only board-related contests, meaning that, in cases where they pushed out their message only through public broadcast, without an information circular, their side ultimately proved victorious.
"Canadian securities laws generally require anyone soliciting votes from shareholders to send a proxy circular to all shareholders, which can be very time-consuming and expensive," say Freelan and Gregoire.
"There is an exception to this requirement, available only to dissidents, if (among other things) the solicitation takes place exclusively via public broadcast. It allows for a low-cost route to solicit proxies in favour of the dissident's nominees."
The universal proxy card
Other key trends described in the study include the rising focus of proxy contests on mid- or large-cap issuers, shifting away from on micro-cap issuers, and the increasing use of the universal proxy card, mostly by dissidents.
The study's co-authors note that there was a similar pattern present in the three contests in 2019 where a universal proxy card was used. "Management put out their own non-universal proxy, and then the dissident released a universal proxy. In one of the three cases, management then released a new, universal proxy card."
Both management and dissidents want shareholders to vote using their own proxy card, Freelan and Gregoire say, because this allows them to track support levels. "At the risk of generalizing from a small sample size, we are starting to see proxy advisors recommend split tickets more often, finding that dissidents have valid criticisms but not going so far as to recommend full board turnover. Shareholders looking to split their ticket may find a universal proxy more convenient."
Tips for lawyers venturing into proxy contests
Freelan and Gregoire emphasize that a specialization in board advisory issues may not be enough to succeed in the battle of the proxies.
"Much of the work we do in proxy contests is informed by law, but just as much by experience and knowledge of the client," they say. "There are strategic and tactical considerations that are difficult to get right without having been through a few contests."
For in-house lawyers seeking to make their boards less vulnerable against proxy contests and hostile take-overs, Freelan and Gregoire recommend that they more proactively engage with shareholders. "Know who they are and what they care about. You should never be caught by surprise that one of your major shareholders has a long-standing concern," they say.
And proxy contests vary significantly on a case-by-case basis, the study's authors say. While the tactics employed by management and dissidents may make a difference, "just like in a political campaign, the difference between winning and losing is the ability to develop a clear and compelling message."