Judge failed to consider whether contribution was barred by contract or estoppel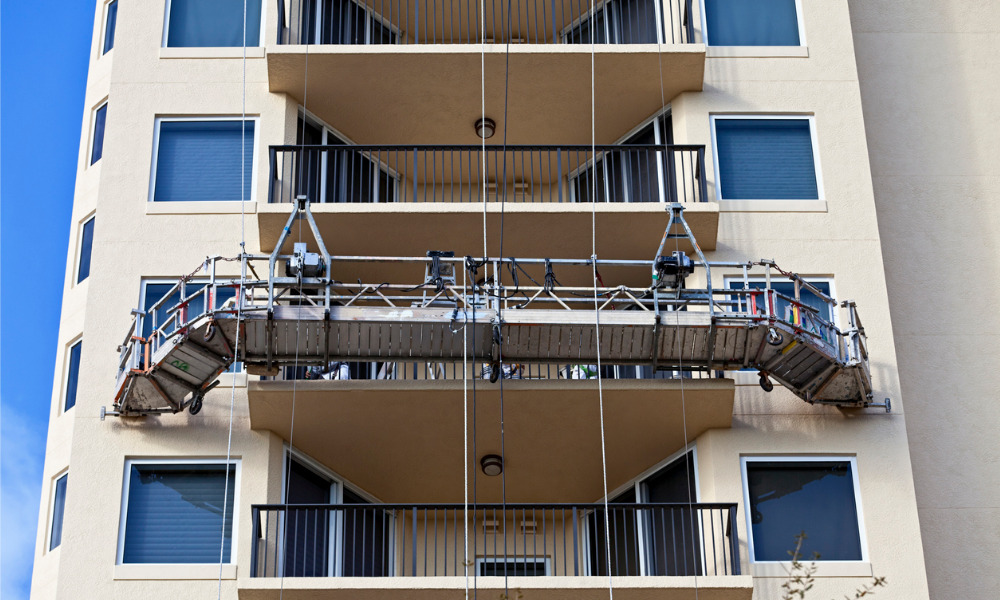 The British Columbia Court of Appeal has set aside an order requiring the commercial section to contribute to undefined future expenses of the Strata Corporation since the claim that contribution was barred by contract or estoppel was not addressed.
In Thurlow & Alberni Project Ltd. v. The Owners, Strata Plan VR 2213, 2022 BCCA 257, the owners of a high-rise building in Vancouver called Strata Plan VR 2213 (the Strata Corporation) found deficiencies in the building's exterior insulation and finish system (EIFS) that had been installed about 30 years earlier. It sought to impose a special levy to repair the deficiencies through a special resolution at its 2019 annual general meeting.
However, the number of votes required were not met. The largest opposition came from the commercial section, owned by Thurlow & Alberni Project Ltd, which also held roughly 32 percent of the corporation votes.
The Strata Corporation filed a petition seeking an order that the special resolution be approved.
Thurlow opposed, alleging that it had entered into an agreement with the Strata Corporation statingthat since Thurlow renovated the commercial section of the building without contribution from the residential section, the residential section would have to fund the replacement without contribution from Thurlow. Thus, the residential section was barred, either on contract or estoppel, from demanding contribution from the commercial section.
Thurlow further applied for an order that there be a trial of the proceeding as well as the production of certain documents.
The chambers judge dismissed the petition and ordered Thurlow to pay its share of any special levy obtained.
On appeal, Thurlow contended that in dismissing the petition, the judge erred in addressing Thurlow's defences. The Strata Corporation cross appealed, asking the court to allow its petition or, in the alternative, remit the petition to trial.
The appellate court agreed with both parties.
Judge failed to address whether claim was barred
While she dismissed the petition, the chambers judge failed to address Thurlow's arguments on whether the Strata Corporation was barred from demanding contribution for expenses, said the court.
The appellate court further found that the order was not sought by either party but by the lower court's own motion. Characterizing the order as "problematic," the appellate court set aside the order requiring Thurlow to contribute to undefined future expenses.
As for the Strata Corporation's appeal, the appellate court found that the judge erred in assessing the issue on the immediate safety risk standard and not whether the works were necessary to ensure safety or prevent damage. The judge failed to engage the proper analysis and merely concluded that the proposed work was not imminently required to address the identified safety risk, said the court.
Thus, the appellate court remitted the petition back to the trial court for reconsideration.