A long-time working relationship has deepened as the two entities combine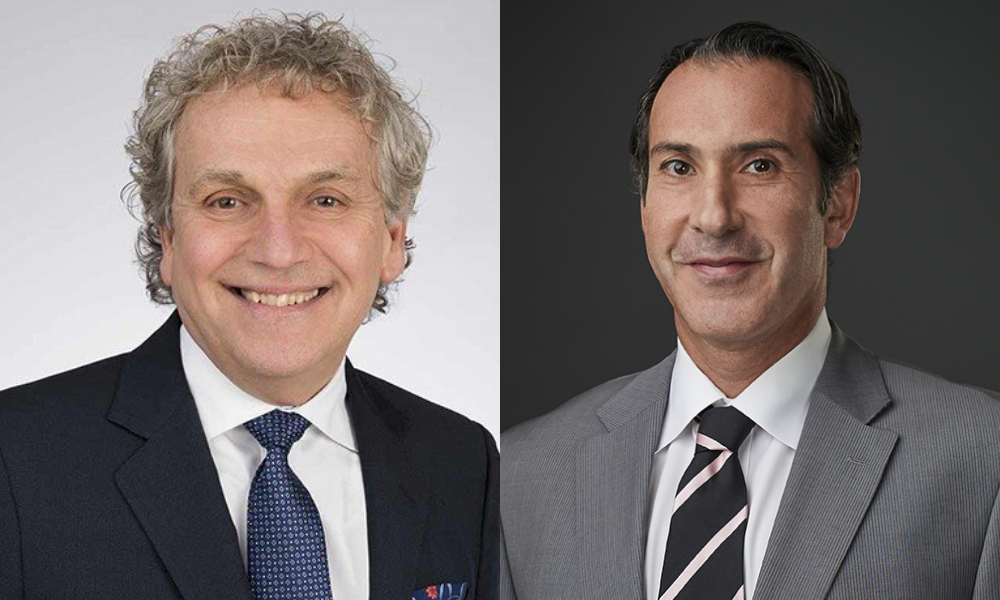 A long-time working relationship between Alberta-based Burstall LLP and DS Lawyers, an international firm with Canadian operations headquartered in Quebec City, has grown more profound. The two entities have decided to merge their operations.
The Burstall Calgary practice will add to the five offices DS already has across Canada — in Quebec City, Montreal, Ottawa, Toronto, and Vancouver. DS also has a significant international presence that, through DS Avocats, includes Europe, Asia, South America, with more than 400 legal practitioners across a network of 23 cities and 13 offices.
The name of the combined law firm, which merged on July 1, 2021, is DS Burstall LLP. There are currently 12 lawyers and a total staff of 21 in Calgary.
"I can't say we were looking to merge, as we had carved out a nice niche in the corporate securities world," says Robert Verbuck, who was with Burstall and will now be managing partner of DS Burstall.
However, he says, there has been a trend lately of larger firms moving into the mid-market range of clients, looking for files in the corporate law and capital markets boutique category in which Burstall thrives.
"We were starting to compete directly with them, and obviously, we didn't have the same firepower, so we had to look East for some assistance on transactions." DS was often one of the firms that Burstall turned to, Verbuck says, thanks to its variety of expertise.
"As our existing clients grew, we found we had to turn away some work and send them elsewhere," Verbuck says. "So, for us, it was a natural progression to bring in that expertise and provide more of a one-stop solution."
One example of why merging with DS is a synergistic move for both firms, says Verbuck, is that DS is known for its tax expertise. "That is something we've had to go to an accounting firm or tax-focused firm, we couldn't do in-house, now we can, and that adds value."
The merger also gives the Calgary office more resources allowing it to take on more clients. "At a smaller firm, you can only cover so many clients at a time, and you have to turn away work," he says. "Now we can tap into the DS resources across the country."
The move will benefit both firms' legal team and its clients, Verbuck says, offering access to a more extensive and more diverse network of lawyers across Canada and internationally.
There will be better systems, technology and administrative support to bolster "our team of lawyers, paralegals, legal assistants and support staff."
For his part, DS Canada Chairman Richard Laramée says that Alberta was a province where DS wanted to have a presence. The allure of Burstall also involved the Calgary firm's extensive experience in complementary areas of corporate law that DS didn't necessarily have.
Laramée adds that since the firms announced their merger, the phones have been ringing with calls from clients excited about the Calgary practice. "There's just a larger playing field in terms of locations and what we can offer now," he says.
What made the idea of a merger easier to contemplate, Laramée says, is that the two firms "sing from the same hymn book," with similar cultures and similar approaches to meeting clients' needs. "In the end, it was a no-brainer," Verbuck says. "I am not saying it happened overnight, but once we started talking last fall, it just seemed like a very natural move forward."
Burstall has a distinguished history of serving corporate clients for more than 50 years, beginning as Burstall, Clarke, Jones and Coady, and in recent years as Burstall Winger Zammit LLP. DS Lawyers Canada was founded in 2007 in Quebec City and partnered with the DS Group in 2013. It specializes in business law, primarily mergers and acquisitions, financing and taxation.
Despite merging with a larger entity, Verbuck says he wants to keep the "boutique" client-focused nature of Burstall as part of DS.
While some companies want the "football team" approach of working with a large law firm, others prefer something more intimate. Says Verbuck: "They want that close relationship with their lawyers, and they want to know who they can call on for answers."