Federal government has introduced legalization bill, as Ontario gears up for changes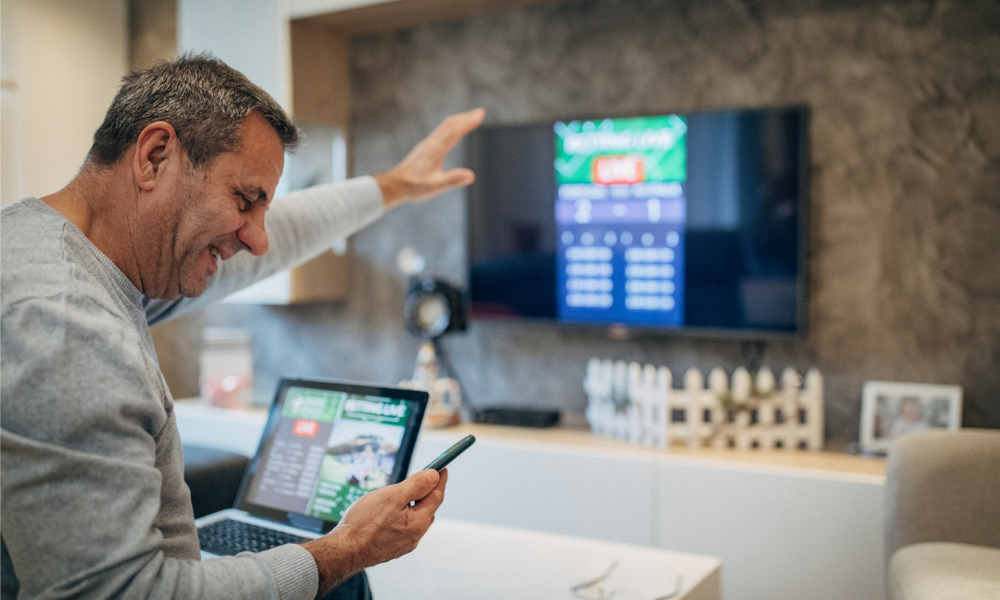 A federal proposal to decriminalize single-event sports betting, along with Ontario's plans to launch a regulated online gaming and gambling marketplace, will likely increase merger and acquisition activity and other dealmaking, lawyers at Borden Ladner Gervais say.
"The reality is, at the end of the day, governments know that billions of dollars are being spent by Canadians now to offshore companies engaging in the gray market," says Galen Flaherty. "So, having it legalized means not only are there revenue opportunities that can go into government coffers, but it also gives governments a chance to regulate the industry and make sure that consumers are protected."
In November, Federal Justice Minister David Lametti introduced legislation to decriminalize single-event sports betting in Canada. If passed, Bill C-13, An Act to amend the Criminal Code (single-event sports betting), would give provinces and territories the power to manage, regulate and license all types of single-event sports betting on any sporting event. Right now, horse racing is the only single sport that can be bet on legally in Canada.
Under the new regime, provinces and territories could adopt a private operator model for single-event sports betting. Private businesses operating under licence would bring competitive sports betting products to market — either online or in physical facilities.
The Ontario government quickly jumped on this news and has announced plans to launch a regulated online gaming and gambling marketplace. Under these plans, a newly formed subsidiary of the Alcohol and Gaming Commission of Ontario would be granted authority to manage and regulate online gaming sites operated by private third parties.
At present, the Ontario Lottery and Gaming Corporation is the only operator approved to offer online gambling in the province. A new model is expected to be developed over the coming months. If passed, it would be an opportunity for gaming industry players to unlock the billions in "grey market" gaming revenue already being spent.
The combined effect of decriminalization and online regulation provides an "incredible opportunity" to take part in single-event sports betting, says BLG's Cameron MacDonald, which is already allowed in the United States and other jurisdictions. Currently, Canadians may only legally wager on the outcome of a single sporting event (except for horse racing) by way of parlay betting, which involves placing a bet on the outcome of multiple sporting events at once.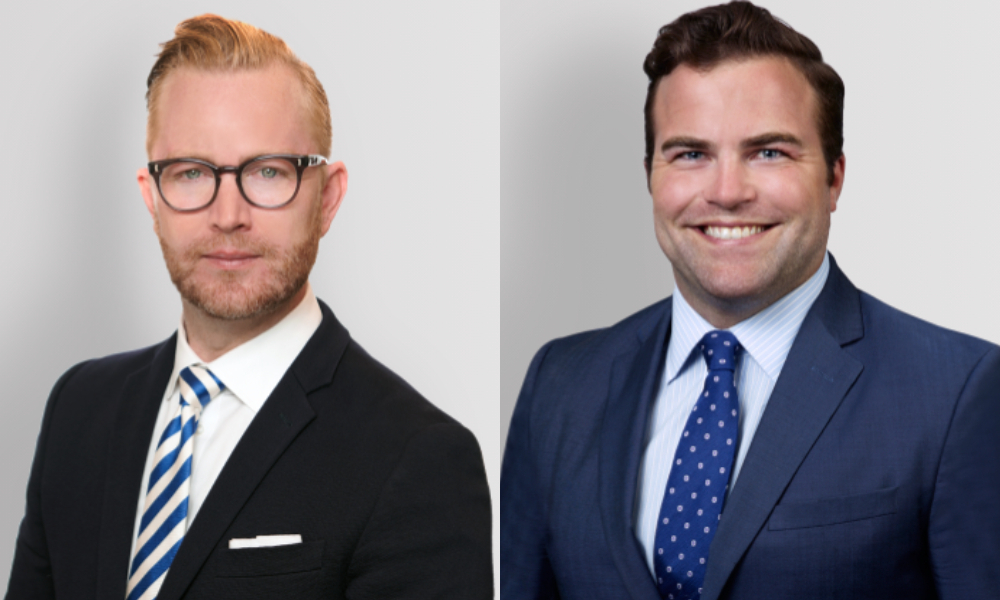 Cameron MacDonald, Galen Flaherty
MacDonald says this situation has led to the creation of an enormous grey market for single event bookmaking. Nearly $4 billion is wagered annually through offshore online sports wagering websites.
Flaherty notes that three private members bill have tried to decriminalize single-sports betting, but this latest move by the Liberal minority government has more likelihood of succeeding. He says there has been a lot of support for single-event sports betting, especially in the Windsor area, where casino operators and the unions representing employees see the impact of single-sport betting being allowed across the border.
They've been at a disadvantage since 2018 when the U.S. Supreme Court came down with a ruling authorizing states to pass sports gambling laws, Flaherty says.
Flaherty says Bill C-13 appears to have the support of both Conservatives and New Democrats, "so there seems to be a bipartisan push to make these betting options available so that Canadian industry players are able to compete against U.S. players."
The move to decriminalize single-event sports betting is already starting to have an impact on M&A and deal activity in Canada and the United States, both Flaherty and MacDonald say.
In September 2020, electronic payment processing company Nuvei Corp. closed the Toronto Stock Exchange's largest tech IPO ever, raising $805 million in gross proceeds. Nuvei has already earned approvals allowing it to serve sports betting industries in Colorado, Indiana and West Virginia.
In December 2020, Score Media and Gaming Inc. (theScore), which operates its own digital sports media and sports betting products, closed a bought-deal offering for gross proceeds of $40 million. Net proceeds are to be used, in part, to grow and expand theScore's sports betting application's operations in both the U.S. and Canada.
In the U.S., Boston-based DraftKings, a daily fantasy sports company, completed a US$3.3 billion reverse merger in April 2020 with a special purpose acquisition company to bring the company public and began trading on the NASDAQ. The company's stock price has surged from US$19 on its first day of trading to US$63.
Flaherty says that media companies such as BCE and Rogers have voiced support for single-event sports and related betting, looking for ways to expand revenue by taking advantage of their sports franchises. Rogers already owns the Toronto Blue Jays, the Rogers Centre and Sportsnet, while Bell owns the sports networks TSN and French-language RDS and a minority stake in the Montreal Canadiens. The two also have equal ownership stakes (37.5 per cent) in MLSE, which owns the Toronto Maple Leafs, Toronto Marlies, Toronto Raptors, Toronto FC, the Air Canada Centre, Leafs TV, NBA TV Canada and GOL TV Canada.
While the capital markets will likely embrace the decriminalization of single-event sports betting and the changes it will bring, as COVID-19 accelerates participants' push to online venues, Flaherty and MacDonald say that governments will need to take a lesson from the rollout of legalized recreational cannabis. While the legal option is popular, there is still a large market for non-regulated cannabis.
"In order to take these billions of dollars away from the grey market, governments need to structure the platform in such a way that it's appealing to Canadian consumers who are engaging it," says Flaherty.
Many questions still need answers for those private industry players who want to get involved in the rollout of decriminalized sports betting, which will require legal advice, says MacDonald.
Flaherty agrees, noting that such areas include the surrounding licencing framework, taxation regime, and anti-money laundering and responsible gaming initiatives. The question also remains if such licences would be offered by lottery through Requests for Proposals or on an unlimited basis.
"You need qualified legal advice from people who know the questions to ask and the challenges to anticipate," he says. "You also need people who are able to engage with public policymakers and keep track of any policy changes because it is a fluid process."