CSA releases guidance to help issuers provide balanced, transparent COVID-19 disclosures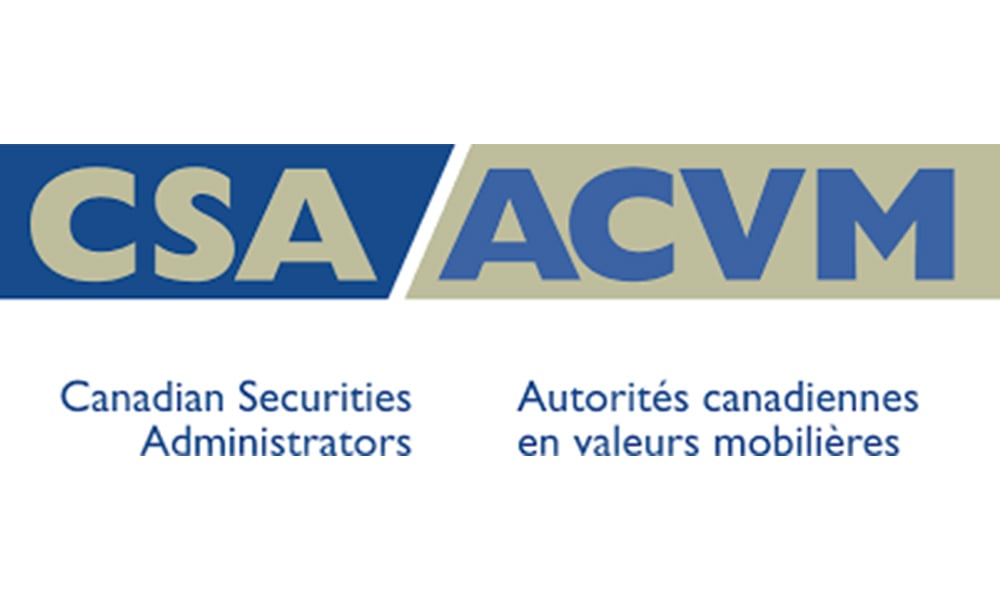 The Canadian Securities Administrators released on Feb. 25 its findings in its recently concluded reviews of issuers' disclosures to their industry, customers and suppliers regarding the effects of the COVID-19 pandemic on their businesses and operations, concluding that some issues need to enhance their prospective disclosures.
The CSA staff reviewed the continuous disclosure filings of around 90 issuers across a wide range of industries for the reporting period ending Sept. 30, 2020. It concluded that some issuers needed no further action.
However, the CSA noted instances where some issuers provided unbalanced or overly promotional disclosures, as well as isolated cases where issuers failed to comply with non-GAAP measures and forward-looking information.
Most issuers that the CSA reviewed provided detailed and quality disclosures, with some issuers expanding their management discussion and analysis section to describe the pandemic-related impacts, and most also sufficiently disclosed the impairments of non-financial assets, considering how their businesses have deteriorated since the COVID-19 outbreak, said the CSA.
Still, Louis Morisset, chairperson of the CSA and president and chief executive officer of the Autorité des marchés financiers, said that "there were some instances where issuers did not provide sufficient detail related to the current and expected impact of COVID-19 on their operations and financial condition, including liquidity and capital resources."
The CSA, which released guidance and examples aiming to help issuers provide more balanced and transparent COVID-19-related disclosures, singled out certain areas for improvement and suggested that issuers offer more discussion of entity-specific measures for minimizing the effects of the public health crisis on their businesses. More information may be found in the CSA Notice 51-362 Staff Review of COVID-19 Disclosures and Guide for Disclosure Improvements.
The CSA then announced on Feb. 22 its plans to publish by this summer a position paper containing specific recommendations for the self-regulatory organization framework presently implemented by the Investment Industry Regulatory Organization of Canada and by the Mutual Fund Dealers Association of Canada.
In June 2020, the CSA issued a consultation paper seeking feedback on the self-regulatory organization framework of IIROC and MFDA, for which it received 67 comment letters before the comment period ended on Oct. 23, 2020. The CSA reviewed this feedback when making its assessment and met with a number of commenters to clarify certain issues and information.
"The CSA is keenly aware that the culmination of its work on the regulatory framework will have significant and long-lasting impacts on investors, market participants and the Canadian capital markets," said Morisset in the news release.
Morisset said that the CSA aims to improve the framework so that it will safeguard the public interest while also promoting fairness and efficiency in capital markets.