Additional shareholders, cut in directors not a new agreement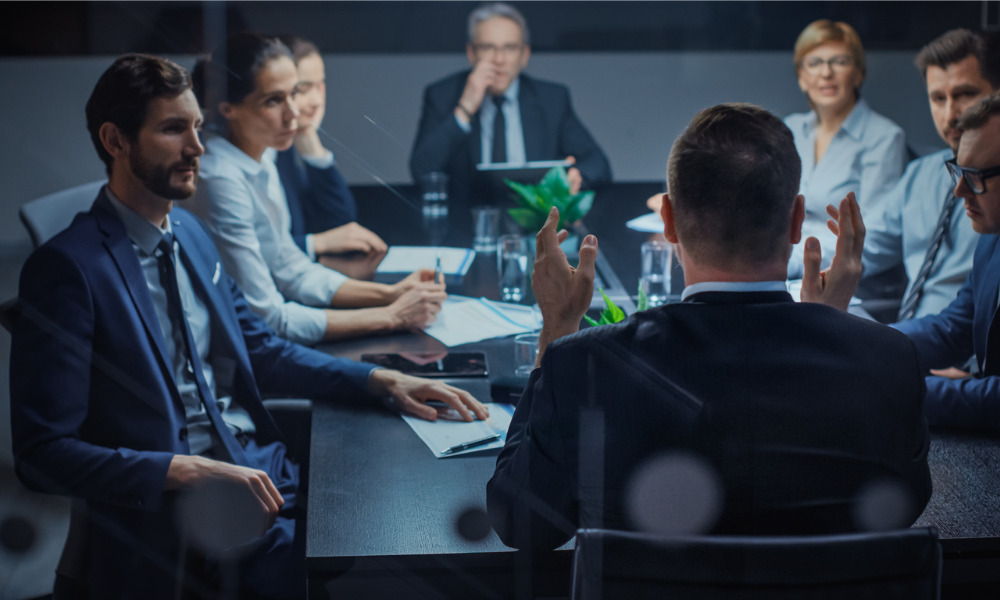 The British Columbia Court of Appeal has upheld a ruling that the reduction in the number of directors nor the status of new shareholders affected the validity of a shotgun offer in a shareholder's agreement.
In Wolverton Pacific Partnership v. Triple F Investments Ltd., 2022 BCCA 262, the shares of 471469 B.C. Ltd. were held by Triple F Investments Ltd., Wolverton Pacific Partnership (WPP), and Knockmaroon Holdings Ltd. At the time it was made, the shareholder's agreement for these shares contained a buy-sell agreement or a shotgun clause.
Under its terms, if a disagreement arose between shareholders, any shareholder could offer to sell its shares or purchase the shares of the other shareholders at a designated price. These shareholders had to choose within 30 days to either sell their shares or purchase the offering shareholder's shares, or else the offering shareholder could make a forced sale.
Knockmaroon later sold its shares to several parties (new shareholders), who were bound by the shareholder's agreement. Because of this, there was a shareholders resolution reducing the number of directors from four to two.
Due to financial difficulties, Triple F sent a letter to WPP and the new shareholders that it intended to initiate the compulsory buyout procedure. A few weeks later, Triple F sent the offer letter.
Before the 30-day period expired, WPP filed a petition seeking declaration that the letters Triple F sent did not trigger the compulsory buy-out. The chambers judge rejected WPP's allegations that the shareholder agreement was no longer in effect because it was abandoned by the conduct of the parties, and that the buyout was not properly initiated.
On appeal, WPP asserted that the reduction of directors from four to two generated a new contract that abandoned the shareholders agreement and rendered the shotgun clause inoperative.
Shotgun clause unaffected
To establish abandonment, WPP must show that a new contract had been formed, said the court. Contrary to WPP's argument, the appellate court found that articles of the corporation were not a new agreement since they were in place when the shareholder's agreement was signed. As such, the parties believed that there was no operating incompatibility between the two, said the court.
Neither the reduction in directors nor the status of new shareholders affected the validity of the offer, said the court in dismissing the appeal.