The group's decade in existence was hit by the tragic death of co-founder and leading tech lawyer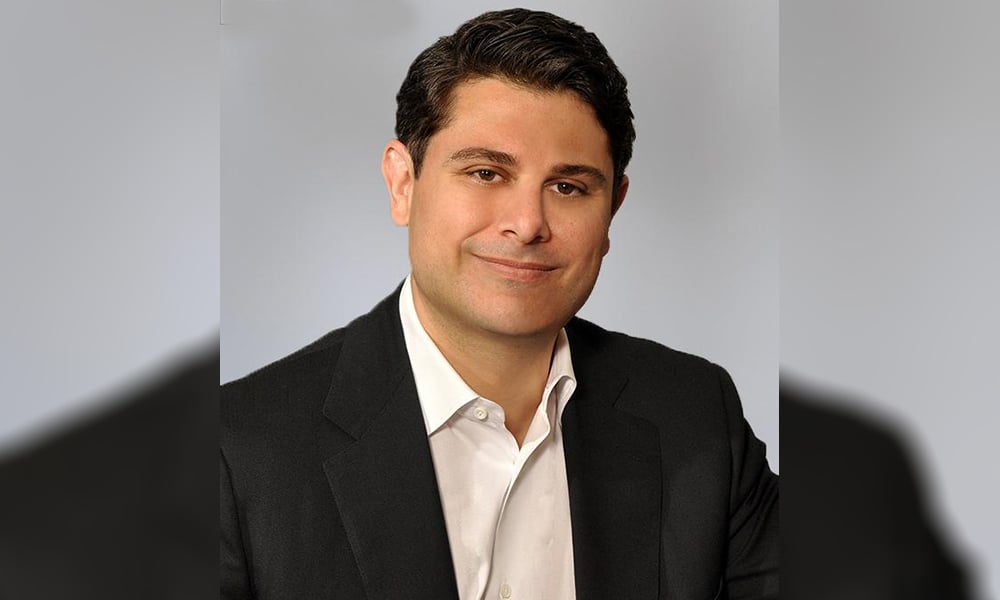 Chad Bayne founded Osler Hoskin & Harcourt LLP's emerging and high-growth companies group with leading technology lawyer Geoff Taber back in 2010.
"He's the one that hired me into the office in Toronto. We, ultimately, built this practice together. And I consider him a business partner, best friend, but also my mentor," says Bayne, the group's co-chairman.
On Christmas Eve in 2016, the 56-year-old Taber died along with his wife and two teenaged sons in a fire at their family cottage near Peterborough, Ont. In a memorial posted by the firm, Taber is described as having been "at the forefront of understanding the importance of the technology sector" and as having had a magnetic, entrepreneurial spirit that marshalled investors, entrepreneurs and emerging and later-stage companies to the group he founded.
The emerging and high-growth companies group Bayne and Taber created helps develop and grow young ventures from the incubation stage. The group brings the Silicon Valley mindset to Bay Street, says Bayne, advising clients in the IT, cleantech, biotechnology and industrial-technology sectors as well as their investors and acquirors. They deal in corporate and tax structuring, accessing capital sources, strategic advice and, often, negotiating with regulators to fit the new cutting-edge piece into an existing regulatory puzzle.
Like the aesthetic of the group, Bayne's own career is a hybrid of technology and corporate law, having come to the legal profession from a background in computer science. His working life began with a software design and consultancy business, at which he helped automate and develop software for law offices, mostly those of sole practitioners. He says the experience — along with the TV show L.A. Law, which was popular at the time — piqued his interest in the profession.
It was the 1990s and the "heyday of tech" in Canada, he says. After an undergrad studying computer engineering at the University of Waterloo, he took a job at Newbridge Networks, a digital networking manufacturer, in Ottawa. At that stage, he weighed pursuing a computer science PhD with a law degree and ultimately decided on the shorter time commitment. It was then on to the University of Ottawa and Bayne joined the school just as Michael Geist arrived as a professor. Geist is now Canada Research Chair in internet and e-commerce law, has a regular technology-law column in the Globe and Mail and has edited several copyright law textbooks. Bayne worked for Geist as a research assistant and helped him write a chapter in his first textbook on technology law.
From there, Bayne summered at Osler, joined as an articling student and has remained there ever since. His practice began in intellectual property law doing trademark disputes, patent and copyright. He was called to the bar in 2002, the first "double cohort" year, when the law society changed the bar admissions process and began making two annual calls.
"I thought I was going to be an IP lawyer and then quickly switched what I was doing over time, essentially once I moved to Toronto," he says.
Bayne's practice shifted to "the corporate side" and he began building the base of the emerging and high-growth-companies practice, advising startups and other companies on corporate organization, strategic matters, venture finance and M&A.
In what he said was formative to his development in the early years, Bayne worked on the buy side for several high-profile transactions, including the 2008 IBM acquisition of Cognos, the Ottawa-based business intelligence and performance management company — IBM's largest ever acquisition at that point. He was also involved on several Google transactions, as the company expanded into Canada. The experience provided a game plan for his future practice group, as it illuminated the factors and characteristics the tech giants were looking for in up-and-comers.
"That really provided a bedrock, ultimately, for this practice in terms of getting the reps doing buy-side work. And understanding what buyers are looking for really helped formulate what we want to do," he says.
But it was the 2008 financial crisis that catalyzed the group's formation. The economic downturn changed the legal market and Bayne and his colleagues made the decision to begin playing the long game — advising companies in the early stages and betting on and assisting in their growth and future success.
"It helps us provide a better advisory package for these companies at the early stage [and] ensure that they're always ready for a transaction, always ready to do a financing or ready for a sale, whenever that could come," he says.
The emerging and high-growth companies practice group was officially born in 2010. Three years later came the 2013 Hootsuite financing, which represented a coming of age for the group, says Bayne. The social media management platform service raised US$165 million. This was the largest venturing financing in Canadian history, up until 2019, when Clio and Verifan surpassed it with their respective capital raisings.
2013 was the "tipping point" for the practice group, says Bayne, as he and his team assisted in the incorporations of other key companies with bright futures: Wealthsimple, Sensibill and Rubikloud.
"That was a really seminal point in the practice in terms of validating the approach we took," Bayne says.
In 2019, Osler advised on $3.7 billion in venture capital financings, a 90-per-cent increase from the firm's total deal value in 2018, according to a firm announcement. One highlight of the year was the record $515-million Verafin venture funding, the largest venture funding deal in Canadian history, which Bayne led.
Now, Bayne's practice focuses on corporate securities law, primarily M&A, corporate finance and corporate commercial matters in the tech sector. He also has expertise in areas such as artificial intelligence, financial technology, agricultural technology, clean technology and venture capital. The emerging and high-growth-companies group is an offshoot of Osler's corporate group. Bayne' work for the group includes advising on acquisitions and divestitures, venture capital, growth and private equity financings, joint ventures, IPOs and strategic alliances.