Computershare's Mike Tuff on going public via a CPC Program and what to look for in a service provider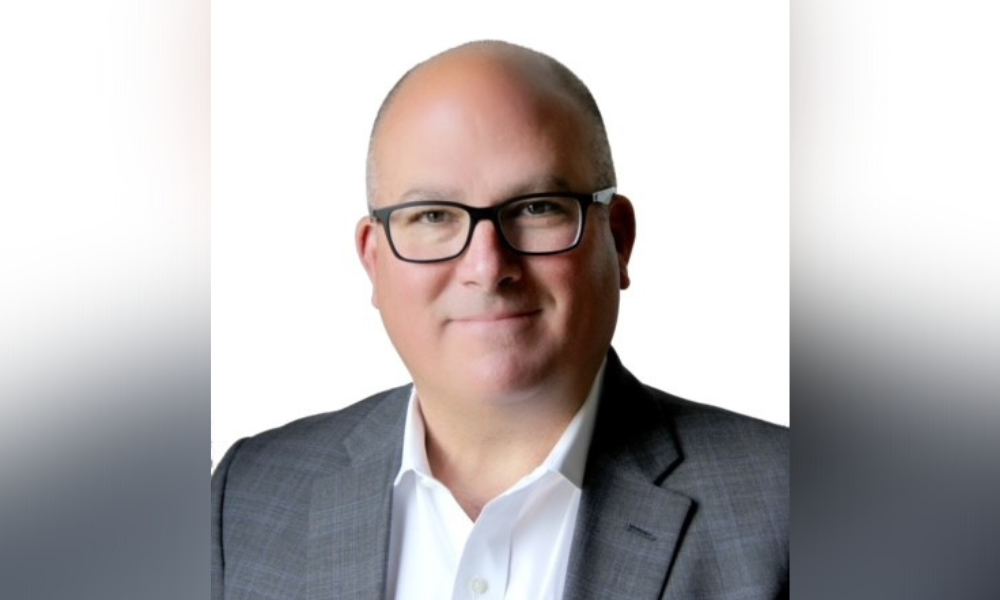 This article was produced in partnership with Computershare. For more information on helping your clients IPO intelligently, please visit Computershare's website.
Mallory Hendry of Canadian Lawyer sat down with Mike Tuff, Vice President, Law Firm Business Development, Canada at Computershare to discuss how and when CPCs provide an attractive route to market.
At the end of the day, Capital Pool Companies (CPCs) have similar objectives to traditional IPOs: they both want the advantages of Canadian capital markets. But CPCs also provide a route to market for companies that wouldn't normally have the opportunity to do so because of various listing and reporting requirements, says Mike Tuff, Vice President, Law Firm Business Development, Canada at Computershare.
According to the TSX Venture Exchange (TSXV) Capital Pool Company® Program, investors with financial market experience are introduced to entrepreneurs whose growth and development stage companies require capital and public company management expertise. Unlike a traditional IPO, the CPC Program enables seasoned directors and officers to form a CPC with no assets other than cash and no commercial operations, list on the TSXV, and raise a pool of capital.
"That last sentence is the difference between what a traditional IPO looks like and what a CPC does," says Tuff. "CPC rules are a little different in that the thresholds are slightly lower and it can be easier to get into the market."
Given recent market uncertainty, CPCs are an increasingly attractive option – or in some cases the only option – for companies to go public at an earlier stage, even if the market conditions aren't favourable. Think of a private family-run business in today's economic environment, where the children have gone their own way career-wise: what's the exit strategy for the principals of that business?
"They may have considered IPOing but the market wasn't quite ready, so doing a qualifying transaction with a CPC is a terrific way to gain entry into the public market and allow your exit strategy to happen, the business to raise more money, maybe grow by way of acquisitions and ultimately graduate from the venture onto the Toronto Stock Exchange (TSX) when it makes sense to do so," Tuff says.
From Tuff's vantage point, there are two groups who participate in CPCs: serial CPC people that do them over and over and first-time participants looking to get into the capital markets. Whether they belong to the former group and require a long-term, committed partner, or to the latter and don't have a clue what a transfer agent does, "law firms and the lawyers making the referrals to their clients should be aware of what service providers like Computershare can offer." To that end, Computershare has some unique value propositions that set them apart from competitors in the industry.
"For example, at Computershare we suggest that once a private company has been identified for a qualifying transaction, they also engage Computershare as their service provider. This allows all stakeholders involved to have expectations, goals and tasks set early, which helps create a fluid, efficient, cost-effective qualifying transaction with a positive end result. A differentiator like this is important for lawyers – and their clients – to know because at the end of the day, when you do a qualifying transaction with an operating company, they don't want complicated," Tuff notes. "It should be seamless: they want it done in a timely manner and they want it done right, and that's what gives us the advantage."
Another area where Computershare excels is its people. Having worked for a few competitors, when Tuff recently came aboard at Computershare, the great culture stood out to him right away: everybody pulls the rope in the same direction and goes above and beyond for partners and clients. If he was referring clients – and what he looks for in service providers in his personal life – working with terrific people who provide the best service is paramount. And whether it's information that's shared with law firms, thought leadership endeavors or events that bring the major players together, "there's a good organic partnership that we can develop together," Tuff says.
Lawyers can sometimes approach the referral as another box to tick, but it needs to be more than that. Clients are going to have a lot of questions and they'll appreciate a transfer agent that can provide insightful answers – and more. Computershare knows what will be coming the client's way, and they're positioned to help them meet each IPO milestone from day 1.
"It's important for lawyers to understand why we're an excellent first choice as a service provider for a CPC appointment," Tuff says. "We like to say 'IPO intelligently' and that's of the utmost importance to us. We know the value we bring to the table, we know what we do well and we're focused on continuing to service going public transactions of all shapes, sizes and complexities."
Mike Tuff is Vice President, Law Firm Business Development, Canada for Computershare. Mike recently joined Computershare, and he brings more than 12 years of sales and business development expertise within the transfer agency world to the organization.

Connect with Mike on LinkedIn: Mike Tuff | LinkedIn