Expertise, cost awareness and willingness to listen among key attributes valued by clients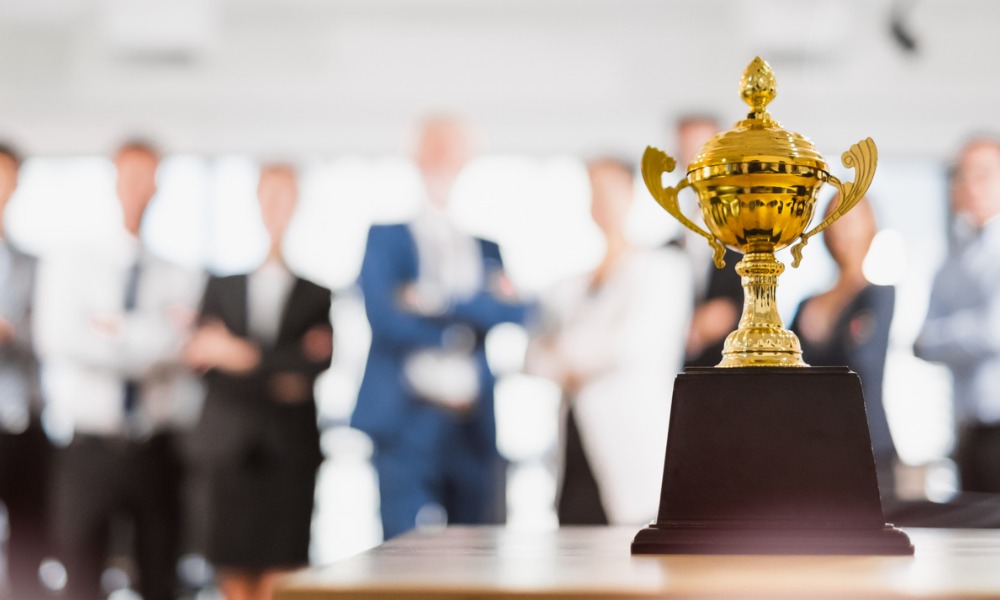 Quebec's leading firms are a valuable resource due to their in-depth knowledge of the laws of the province and its unique culture. Selected by Canadian Lawyer readers as the top 10 Quebec regional firms, these firms meet the needs of varied clients across the region in many ways.
At number two in the lineup of top Quebec firms, Lavery de Billy LLP serves a vast range of clients across industries from its offices in Montréal, Québec City, Trois-Rivières and Sherbrooke.
The legal team at Valcourt, Quebec-based BRP regularly works with Lavery on litigation and HR matters, in addition to labour issues.
"I like working with Lavery because they are very agile, accessible and very responsive," says Julie Morel, director, legal department, litigation at BRP, a manufacturer of vehicles including snowmobiles, all-terrain vehicles, motorcycles and personal watercraft. "Big firms sometimes forget that they have a client and they need to listen to him, but with Lavery, they listen, and they get to know your business and become a real business partner."
Cost is also a critical factor at BRP. "Like any public company, we are conscious of the constant legal fees, so if I can get good service at a lower cost, which Lavery gives me, I'm going to go with them," says Morel.
Lavery is the firm of choice for Groupe Sélection. The Laval, Que.-based real estate developer and management company outsources corporate resolutions and financing matters for property acquisitions and refinancings.
"They are very honest and unbiased, and they respect the timeframe that I give them," says Helen Bougas, vice president, legal affairs at Groupe Sélection. Bougas also turns to the firm for legal opinions on partnerships.
Also a client of Lavery, the Agropur Dairy Cooperative relies on the firm for its intellectual property needs.
"They are experts in their field, and they are very efficient," says Celine Ruault, senior legal counsel at Agropur. Ruault participates in regular meetings with the lawyers at Lavery to stay in touch on trademark law matters.
Ranked in fourth place in our list of top firms, Cain Lamarre LLP serves clients in all areas of the law and all sectors of the economy. Sollio Groupe Coopératif has been a client of Cain Lamarre for more than 10 years, choosing to outsource a wide range of work to the firm, including contract reviews, M&A and litigation files.
"We really like the human and practical side of the firm," says Nancy Lemaire, director of legal affairs at the Montreal-based agricultural co-op. "They are always available, they are open to different ideas and very aligned with the business needs of the client." Lemaire says she also values Cain Lamarre's reasonable fees.
As legal practice leader at Desjardins, Sylvain Pilote outsources work to many different Quebec firms, including Dunton Rainville LLP, which came in sixth place in our top 10 lineup. The financial services giant has worked with Dunton Rainville for 15 years on repossessing houses and other matters.
"We appreciate it when our firms are proactive and find solutions that we haven't thought about," says Pilote. "We appreciate their loyalty and the fact that the lawyers we deal with are in good contact with judges and staff at the courthouse so that cases can proceed quickly."
Also recognized among our top 10, Lapointe Rosenstein Marchand Melançon LLP offers expertise in areas of the law including corporate and commercial, civil and commercial litigation and bankruptcy and insolvency.
Restaurant chain Cora Franchise Group has been calling on LRMM for the past two years for help with corporate and contractual work and privacy matters.
"They are personable, agreeable people. They have good response time — even in the late hours of the evening — and the end product is of good quality," says Benoit Morel, vice president, legal affairs at Cora.
Leading the pack as the number one ranked firm in Quebec, Langlois Lawyers LLP is known for its strong practice in multiple areas of the law, including litigation, insurance, labour and business.
"If Langlois has excelled, it is largely due to the expertise of our professionals and the support of our staff who have made us a better firm, if not one of the best throughout the years," says Langlois managing partner Jean-François Gagnon.
The team at Langlois prides itself on its longstanding relationships with a wide range of clients from many different industries.
"I think it starts with listening to the client and understanding their business and their objectives and their values, so you can better serve them and help them to minimize risk," says Sophie Perreault, a partner at Langlois.
Maintaining a strong, trusting relationship with clients is also dependent on the internal values within the firm, according to Perreault. When everybody within a firm works well as a team and understands each other in terms of strengths and expertise, they will be better able to serve clients' needs by providing the right team for a given mandate, she says.
"When a client I have been serving for 20 years calls me with a specific problem, I know exactly which colleague to recommend or to put on the team, and I know the client will be served well and they will have the top quality expertise with the top people for this mandate," says Perreault.
Gagnon and Perreault are proud of the firm's book of business, which extends across offices in Montreal and Quebec City.
"We want the best for our clients and will always be grateful to them for letting us be part of their journey," says Gagnon.
How we did it:
Canadian Lawyer asked lawyers, in-house counsel and clients from across Canada to vote on the top full-service regional firms in Quebec. They were asked to rank their top firms from a preliminary list, with a chance to nominate a firm that was not included on the list. Respondents' rankings were based on firms' regional service coverage, client base, notable mandates, service excellence and legal expertise. To be considered in the vote, firms were required to have offices only in Quebec and offer a wide range of legal services. The final rankings were determined through a points system, in which firms were rewarded on a sliding scale for the number of first-place to 10th-place votes received.
Rankings:
1. Langlois Lawyers LLP
https://langlois.ca/
Total lawyers: 150
Core practice areas and notable mandates: litigation, arbitration, class action and dispute resolution; insurance; employment and labour law; insolvency; business law (M&A transactions, construction, including mining, energy, environment and cannabis); corporate governance
represented a client in a constitutional challenge of the jurisdiction of the Court of Quebec, before both the Superior Court and Court of Appeal, where it was heard by a panel of seven justices. The Court of Appeal of Quebec partially agreed with the client's position and five parties (including Langlois's clients) filed appeals before the Supreme Court in October 2019
obtained intervenor status for clients in a constitutional challenge of Bill C-14, which introduced the medically assisted dying regime into the Criminal Code
represented a client in connection with a multi-jurisdictional class action alleging collusion and anti-competitive practices in the credit card industry before the courts of appeal in Quebec, British Columbia and Ontario
represented Université de Montréal in the context of judicial and quasi-judicial remedies associated with the strike of the stationary engineers represented by the Canadian Union of Public Employees Local 4338
acted as lead counsel for Victoriaville & Co Inc., one of the largest wood casket manufacturers in North America, in its acquisition of all the shares of Alliance St-Laurent Casket Corporation, a subsidiary of Matthews International Corporation, a NASDAQ-listed company
successfully defended an OEM of industrial equipment in an ICC arbitration related to alleged underperformance of the equipment and associated production losses. The ICC issued an award dismissing the claim in its entirety.
2. Lavery, de Billy LLP
Total lawyers: 200
Founded in 1913, Lavery has a team of more than 200 professionals based in four offices covering each of the major business centres in the province of Québec — Montreal, Quebec City, Trois-Rivières and Sherbrooke.
Core practice areas and notable mandates: Corporate and commercial Law, labour and employment law, litigation and conflict resolution, public and administrative law and intellectual property
represented the ad hoc committee of first lien lenders to Cirque du Soleil in connection with the acquisition of Cirque du Soleil pursuant to a credit bid under the Companies' Creditors Arrangement Act for $1.2 billion
advise CDPQ Infra (subsidiary of Caisse de dépôt et placement du Québec) with respect to the ground-breaking Réseau express métropolitain project, one of the largest automated light rail networks in the world, designed to facilitate travel throughout Greater Montreal with 26 stations and 67 kilometres of tracks. Lavery is involved in all aspects of the project including the negotiation of agreements with certain project stakeholders and support for the call
for tenders process and strategic components.
defeated certification of a class action on behalf of Evenko in a case brought by a festival goer representing more than 45,000 ticket holders regarding the performance of Travis Scott during the Osheaga festival
represented Broccolini for the construction financing and syndicated long-term loan in connection with the new Maison de Radio-Canada
represented Groupe Sélection in the acquisition of the Molson brewery site in Montréal.
represented Camso in its sale to Michelin
acts as spokesperson for Quebec's treasury board at the main negotiation table with the Confederation of National Trade Unions — one of the largest trade union federations in Quebec — involving more than 500,000 people and the following union federations: FEESP-CSN (public services employees), FNEEQ-CSN (teachers), FP-CSN (professionals and technicians from various sectors) and FSSS-CSN (health and social services employees)
Key clients: Hydro-Québec, Caisse de dépôt et placement du Québec, National Bank of Canada, Canada Mortgage and Housing Corporation
Star alumni: Supreme Court of Canada Chief Justice Richard Wagner practised at Lavery for 24 years before being appointed to the bench in 2004.
3. BCF LLP
https://www.bcf.ca/
Total lawyers: 179
With close to 500 employees and 300 professionals, BCF Business Law is the go-to firm for business leaders, growing companies and well-established global enterprises that have chosen Quebec and Canada as a steppingstone to growth and success.
Core practice areas and significant mandates: mergers and acquisitions, labour and employment, taxation and wealth management, corporate finance, banking and securities, commercial and construction litigation, intellectual property; real estate; business immigration
successfully acted for Soucy International Inc. and Kimpex Inc. regarding an intellectual property litigation in which they were sued for infringement of three patents related to track kits for ATVs/UTVs. The Court of Appeal ruled in favour of Soucy International Inc. and Kimpex Inc., dismissed the appeal and invalidated Camso Inc.'s 246 patent claims by way of anticipation and obviousness.
acted for Varitron, an integrated electronics manufacturing services provider, regarding its acquisition by U.S.-based East West Manufacturing, a global design, manufacturing and distribution services company
acted for Alliance Magnesium, a private Canadian company offering a clean electrolysis technology approach for the production of metallic magnesium and other valuable minerals contained in serpentine rock, in the financing of its $145-million commercial demonstration plant
represented Maibec, a family-owned Quebec company specializing in exterior siding systems, in connection with its acquisition of CanExel brand and its production facility in East River, Nova Scotia from manufacturer LP Building Solutions.
acted for Sherweb, a global cloud solutions provider and winner of many industry awards and recognition, regarding its acquisitions of PurelyHR, a Canadian leader specializing in HR management software solutions and Global Mentoring Solutions, a North American IT support and management company.
acted for NetGovern, a leader in formation governance, risk and compliance software, in its acquisition by Ipro Tech LLC, a leader in eDiscovery, case management and virtual litigation
acted for Quebecor Sports and Entertainment regarding its acquisition of Le Théâtre Capitole in Quebec City. The 1,300-seat legendary venue becomes the third venue, with the Centre Vidéotron and the Baie de Beauport, to host major events in Quebec City
acted for the Association de la construction du Québec, which assists construction contractors in managing their business, in the most important decision rendered in the Quebec construction industry since the enactment in 1969 of the Act respecting labour relations, vocational training and workforce management in the construction industry.
acted for Inverse Inc., a Montreal-based company providing robust data repository and world class algorithms, in its acquisition by Akamai Technologies Inc., an American intelligent edge platform for securing and delivering digital experiences for the world's largest companies
acted for the vendors in the sale of In Fidem, a Canadian company specialized in cybersecurity services, to the Atos SE, a French multinational information technology service company listed on Euronext Paris
acted for Specialized Packaging Group LP, one of the largest independent manufacturers of protective packaging in North America, in its acquisition by Altamont Capital Partners, a private investment firm based in the San Francisco Bay Area
acted for Centech, a world-class business incubator based in Montreal, and ÉTS, a public engineering faculty in Montreal, in the creation of Boreal Ventures, a new innovative venture capital fund, which will support the development of science and engineering companies that emerge from Centech.
4. Cain Lamarre LLP
https://cainlamarre.ca/
Total lawyers: 200+
Cain Lamarre has more than 200 professionals on staff specializing in all areas of law and all sectors of the economy. Across Quebec, its experts pool their skills and know-how to provide innovative and effective legal solutions to address the needs of its clients —institutions, businesses and individuals alike.
The legal experts at Cain Lamarre enjoy strong credibility and an enviable reputation. It boasts eminent lawyers respected by the highest courts in Quebec and Canada, influential legal counsel, presidents of sections of the bar and even the Quebec bar itself, Advocatus Emeritus, Queen's Counsel, members of the Order of Canada, members of the reputed American College of Trial Lawyers (the prestigious institution that certifies only the very best trial lawyers in Canada and the United States), recipients of the prestigious Médaille du Barreau — such is the distinguished makeup of the firm, some of whose members have been named to the bench.
Cain Lamarre also has a global presence thanks to its alliance with TAGLaw, an extensive international network of more than 150 legal firms present on all continents, allowing it to serve clients better in the United States, Europe, Asia and around the world. The firm also works in close partnership with several law offices across Canada to provide its clients with an unmatched wealth of shared expertise.
5. De Grandpré Chait LLP
https://www.dgchait.com/
Total lawyers: 61
Description: Strongly established within the business community for more than 90 years, De Grandpré Chait favours a niche-oriented approach, offering a specialized state-of-the-art service to its clients.
Core practice areas and notable mandates: real estate, taxation, litigation, construction, business law, municipal law and expropriation, insolvency, bankruptcy and restructuration
represented Les Immeubles Banvest in the purchase of a 76 building-portfolio in Québec — the second largest multiresidential portfolio transaction ever in the province
worked on the largest class action suit in Canadian legal history involving the Québec Council on Tobacco and Health and the three major Canadian cigarette manufacturers. On March 1, 2019, five judges of the Quebec of Court of Appeal rendered a unanimous judgment of almost $17 billion against the tobacco companies for having misled the public as to the dangers of tobacco
represented a client involved in the biggest tax fraud case in Quebec and successfully obtained a Jordan ruling in the file of Revenu Québec against Métaux Kitco
represented a subsidiary of Crofton Moore, which had been expropriated from a shopping centre due to the extension of the Montréal Metro Blue Line, a $3-billion public infrastructure project
represented Patrick Morin Inc., a leader in the construction and renovation sector in Quebec, in its sale to Groupe Turcotte and Home Hardware
6. Dunton Rainville LLP
https://www.duntonrainville.com/
Total lawyers: 135
Core practice areas and notable mandates: commercial, banking and real estate matters, labour, employment and immigration law, public, municipal, education and health law, civil, insurance, construction and family law
provides counsel and guidance on employment and health and safety-related matters for Air Transat and Air Algeria; also represents Air Algeria in class action matters and other commercial affairs and administrative questions regarding the Canadian Transportation Agency
provides Desjardins with counsel and representation in various matters
represents major international artists in the music and entertainment industry
assisted Emgold Mining Corporation in carrying out strategic mining acquisitions
assisted the Redberry Group shareholders through the acquisition of Redberry Group, one of the largest quick-service restaurant franchisees in North America, by City Capital Ventures, LLC, a private investment partnership headquartered in Chicago
provides counsel and representation on real estate matters to Fairstone
counsels and represents a large group of employers in labour business, including Ville de Longueuil and Olymel
Star alumni: Gérald Le Dain, puisne justice of the Supreme Court of Canada
7. Stein Monast LLP
Total lawyers: 67
Core practice areas and notable mandates: corporate law and financing; commercial law; securities; civil and professional liability; insurance; labour and employment law; real estate; class actions in defence including professional liability, intellectual property and public health; disciplinary law; bankruptcy, insolvency and restructuring; commercial litigation; transportation; immigration
construction of Nemaska Lithium's electrochemical plant and spodumene mine in Quebec; $1.1-billion financing package closed in May 2019
CDPQ Infra completes structuring and procurement of REM project; Apr 12, 2018
Key clients: AIG, Bridgestone Canada Inc., BDC Capital, Chartis, Desjardins Venture Capital, Fonds des Architectes, Groupe Le Massif, Manac, National Bank of Canada, Prelco, Roynat Inc., Université Laval, WSP Canada
Star alumni: Quebec Superior Court justices Marie-Paule Gagnon, Lise Bergeron, Jean-Francois Émond, Jacques Blanchard and Alicia Soldevila; Quebec Court Justice Jean Asselin; Quebec Court of Appeal Justice Geneviève Cotnam
8. Robinson Sheppard Shapiro LLP
https://www.rsslex.com/
Total lawyers: 90
Core practice areas and notable mandates: business law including M&A transactions, tax, finance, real estate, leasing, insolvency, transportation, employment, IP, litigation and arbitration/mediation and estates, wills and trusts; insurance law; family law
represented the winning party in Yared v. Karam, in which the Supreme Court of Canada resolved the issue by deciding that the value of a family residence held in a trust can be included in the family patrimony when it is determined that a spouse retains the rights that confer use
represented an international manufacturer and distributor of medical, dental and related supplies on the purchase of a minority shareholder's interest in a foreign affiliate in accordance with the laws of the Netherlands
retained to instruct counsel in proceedings before the court in Saint Vincent and The Grenadines on the validity under the laws of Quebec of certain documents, to effect an enforceable transfer of estate assets to a third party
acted as Quebec counsel to an Ontaro-based transportation business in the negotiation and possible acquisition of a Quebec-based trucking facility, including its real estate holdings
advising on a cross-border (Canada-U.S.A.) structured settlement in a personal injuries case that occurred in the U.S., involving a U.S. citizen resident in Canada
assisted out-of-province counsel in putting in place Quebec security against the local subsidiaries of a U.S. borrower under a $350-million syndicated loan
representing and advising a post-secondary education institution in the negotiation with a neighbour toward the conclusion of an agreement to allow construction work on certain buildings
successfully applied for orders to compel two internet service providers to disclose the identity of internet subscribers who, using aliases, were defaming its clients. Disclosure by the access providers was indispensable before filing procedures to protect its clients' privacy
representing a major coffee shop chain before the Superior Court in litigation with a commercial lessor in Quebec City over the conditions of occupancy of a food court area expanded after the conclusion of the lease
Star alumni: Superior Court judge Dominique Poulin
9. Bélanger Sauvé
http://belangersauve.com/
Total lawyers: 50
Core practice areas and notable mandates: municipal law; labour law; insurance; civil litigation; professional liability
The firm has intervened on behalf of a number of cities before the Federal Court of Canada with regards to Canada Post, and defended the city of Montreal in regard to the so-called "manifestation bylaw." In December, the city of Beaconsfield hired the firm to evaluate legal options to recuperate millions of dollars from the Montreal Agglomeration Council.
Key clients: cities and municipalities in the Montreal region and the regions of Trois-Rivières and Joliette; various municipal regional councils; insurance companies, including Aviva, Northbridge, R.S.A. Canada, La Mutuelle des municipalités du Québec and Lloyd's Underwriters; universities and various professional orders; a major airline
Star alumni: Superior Court justices Richard Nadeau, Luc Lefebvre, Pierre Journet, Sylvie DeVito, Michel Delorme and Michèle Monast; Quebec Minister of Natural Resources Pierre Moreau
10. Lapointe Rosenstein Marchand Melançon LLP
http://lrmm.com/en-CA
Total lawyers and notaries: 60
Core practice areas: corporate and commercial, civil and commercial litigation, bankruptcy and insolvency, labour and employment law, taxation, taxation litigation and estate planning, insurance, financing, intellectual property, information technology, franchising, licensing and distribution, construction and real estate.
Key clients: Clients include Canadian and international entrepreneurs and institutions in a wide range of industries, including retail, insurance, construction, health care, professional services, hydroelectric energy, shipping and banks and other lenders.
Notable mandates:
represented a Canadian corporation in the agri-food industry in the negotiation and implementation of secured credit facilities made available to it by Farm Credit Canada and Business Development Bank of Canada for the aggregate principal amount of more than $36 million
represented Mitsubishi Heavy Industries, Ltd. in Canada, including as Canadian aviation counsel, in its acquisition of the CRJ Series Aircraft Division from Bombardier Inc., as well as in connection with various financing vehicles for purchasers of CRJ Series Aircraft
Following its handling of the defence of the Sino-Forest Corp. class action in Quebec and its co-ordination of the defence of related class actions in Ontario and the U.S. on behalf of entities in the Pöyry group of companies, the firm co-ordinated and settled the defence of other proceedings in Singapore, China and Australia by the Sino-Forest Litigation Trust against the Pöyry Group of companies, since merged with the AFRY group of companies.
represented a Canadian private equity investment fund in its acquisition of a portfolio of quick-service restaurants forming part of a prominent franchised network, as well as related fund-raising and institutional financing matters.
represented a U.S.-based financial services provider, as Quebec counsel, in connection with its acquisition of an insurance business from a leading global provider of lifestyle and housing solutions for approximately US$1.3 billion in cash
represented TW Insurance Services Ltd., a subsidiary of the Ontario Teachers Insurance Plan, in connection with the transfer of the servicing rights of a significant group insurance plan
represented the Berthelet family in the sale of Berthelet Food Products Inc., a pioneer in the Canadian food service market, to a leading European producer of ingredients for the food industry
represented an insurer at the Superior Court and Court of Appeal levels, and in seeking leave to appeal to the Supreme Court of Canada, in litigation relating to damages caused to several hundreds of buildings due to the presence of iron sulfide in the aggregate used for manufacturing concrete
represented an insurer in three class actions relating to alleged sexual abuse in educational and other institutions
represented six defendants in a class action seeking damages in excess of $40 million allegedly caused by misrepresentations concerning the benefits of the certain therapeutic treatments
Star alumni: Former Barreau du Québec president Yvon Jasmin and Superior Court of Quebec Justice Pierre Jasmin
Affiliations: TerraLex
The firm: One of the largest independent full-service business law firms in Quebec, Lapointe Rosenstein Marchand Melançon LLP and its predecessor firms have been serving clients for more than 50 years. The firm has developed an international presence and practice in order to better serve its clients. It continues to reflect the cultural and linguistic diversity of Montreal, offering legal services in more than 12 languages.