Law firms were at the ready to help clients with dealmaking, corporate activity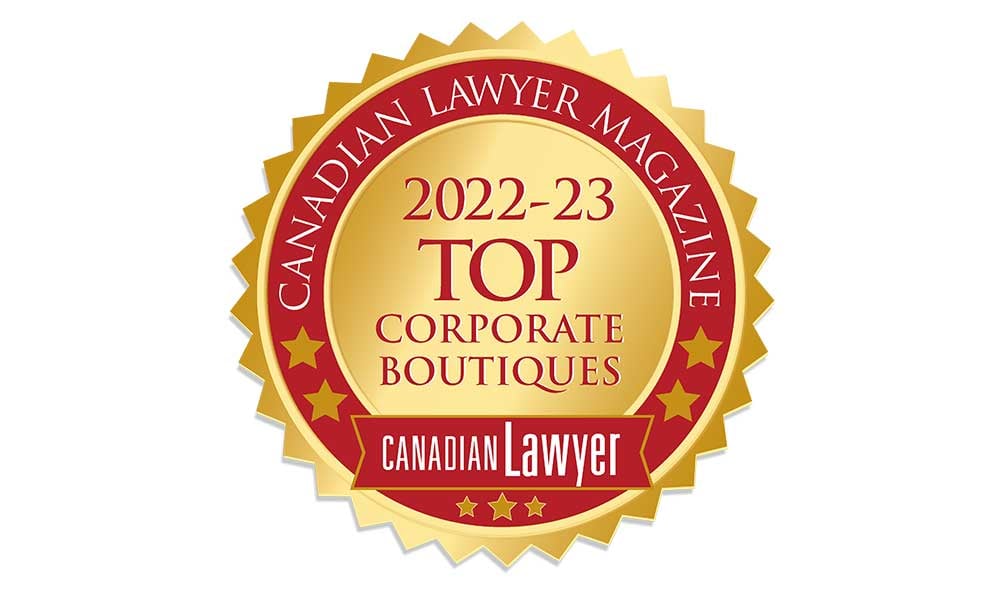 Corporate law firms thought things were going to be a bit tough, to say the least, when the COVID-19 pandemic began more than two years ago. But the reality is that the winners of Canadian Lawyer's Top Corporate Boutiques for 2022-23 saw business become even more busy and successful.
The thinking was that law firms would be too risk-averse to dip their toes in capital markets, venture financing and mergers and acquisitions. What actually happened was, after a brief dip, dealmaking and related corporate activity came back with a roar. And the ten corporate boutiques on the Canadian Lawyer list were at the ready to help as markets boomed.
This year's winners include Michael, Evrensel & Pawar (MEP) Business Counsel, Miller Titerle + Co., Peterson McVicar LLP, and SkyLaw Professional Corporation.
Canadian Lawyer congratulates all of this year's winners! The full list can be found here.