Changes signal Ottawa's intent to reshape competition law in a new digital economy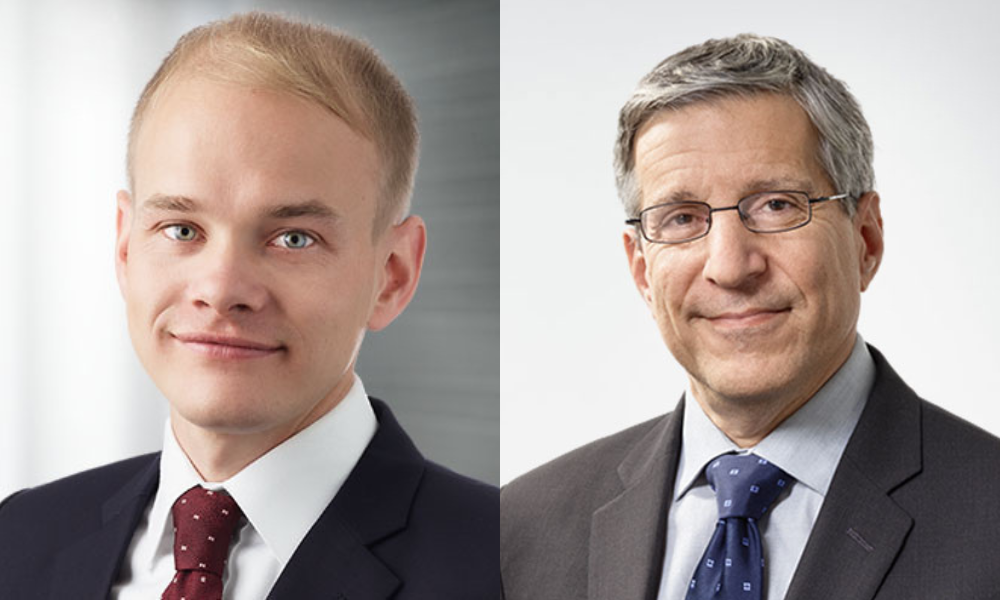 Changes to the federal Competition Act, included in an omnibus budget bill, may just be the first steps in reshaping the regulator and the rules under which it operates, but it also provides insight into where the government is going in its overhaul.
In early April, the federal government proposed amendments to the Competition Act through a method that guarantees that they will be passed as drafted, "snuffing out what should be vigorous debate as to their merits," says Michael Laskey, a partner at Stikeman Elliott LLP. He also notes this is a process used in the last set of Competition Act amendments passed, under the Harper Conservative government, in 2009.
The proposed changes include:
New rules around the issue of "unilateral conduct" or what is known as "abuse of dominance." This amendment would allow private litigants to bring cases to the regulator and seek fines of treble damages or up to three percent of global turnover, payable to the government and not to the private litigants.
Wage-fixing and no-poach agreements could now be criminalized.
Changes that would introduce language directed at digital industries, adding in factors such as network effects, impacts on non-price competition, and consumer privacy, to what the Competition Tribunal could decide in reaching decisions.
Buttressing the Act's civil and criminal misleading advertising provisions by adding "drip pricing" to the types of conduct prohibited explicitly under false or deceptive advertising laws. Drip pricing is a practice where businesses allegedly advertise attractive, unattainable prices because they add non-optional fees later in the purchasing process.
Mark Katz, a partner with the competition practice at Davies Ward Phillips & Vineberg LLP says the reasons for the change revolve partly around "the bureau's grappling with how to deal with an issue that has been obsessing the anti-trust world and the competition law world – that is how to deal with Big Tech – the Apples, Googles and Amazons of the world." The bureau "doesn't feel It has the right tools to take on to take on big tech firms."
Laskey at Stikeman agrees, saying Canada appears to have joined the "global zeitgeist" of a movement towards enhanced anti-trust enforcement.
The government characterized the changes to the Competition Act as a "preliminary step in modernizing the competition regime" with the goal of "fixing loopholes, tackling practices harmful to workers and consumers, modernizing access to justice and penalties, and adapting the law to today's digital reality."
However, lawyers who practise competition law note that while these proposed amendments are the first step, they go well beyond minor changes, though they don't necessarily add new tools. According to Katz, many of these tools are already in place, and many are rarely used. "Raising penalties doesn't necessarily mean much if they are rarely used."
Says Katz: "From a bureau perspective, what are you going to do with these tools? Are you going to seek maximum fine? Is it actually going to make a difference? Or is this going to just sit on the shelf?"
A Davies note on the proposed changes says, "certain proposed amendments appear to be designed to expand the scope of the Act to more easily target conduct by big tech firms . . . and increase the scale of potential penalties available for various types of conduct."
Despite the significance of proposed amendments, the note says they "are being developed without public consultations, a process used before and... requested again by members of the Canadian competition law bar."
Laskey and Katz note that having the amendments as part of an over-arching omnibus budget bill will almost guarantee that the amendment will pass. They are relatively minor changes within the context of a confidence vote on the budget. With the Liberal Party and the NDP in a pact to support the Liberal agenda, there will likely be no reason that the amendments would not pass.
The government has also indicated that it is likely to engage in a broader consultation process about even further changes to the Competition Act. A key focus in that process would be Canada's unique "efficiencies test" in competition law. It can be used to have a merger of two companies approved despite being anti-competitive. Laskey points out that this efficiencies test is not based on whether consumers will benefit but if there are efficiencies that come to the merged company.
The current and previous competition commissioners have argued that this efficiencies test should not be used to allow otherwise anti-competitive mergers to go through, even though both Katz and Laskey say that this provision has rarely been applied.
On the abuse of dominance issue, Laskey says that he is concerned about the competition bureau being able to add non-monetary considerations to review any cases brought before it. A competition tribunal can look at whatever factors it considers appropriate, including the effect on barriers to entry, network effects, price competition, quality of choice, consumer privacy, and the nature and extent of change on innovation in the market.
The bureau has always been able to look at such factors, Laskey says, but "adding them on paper signals the government intention to look more closely at digital market."
Katz also notes that the broad changes being proposed to the Competition Act bring it into areas of social policy that would likely be better addressed by specific legislation.
However, Laskey notes that the competition bureau and the Canadian government is reacting to public criticism and skepticism about large companies and mergers, especially in the digital space.
"There's a push to not only consider traditional economic factors into competition law, but areas like privacy, equity, consumer welfare," he says, adding that ultimately these are political considerations.