Ever-changing requirements highlight the importance of keeping an eye on the horizon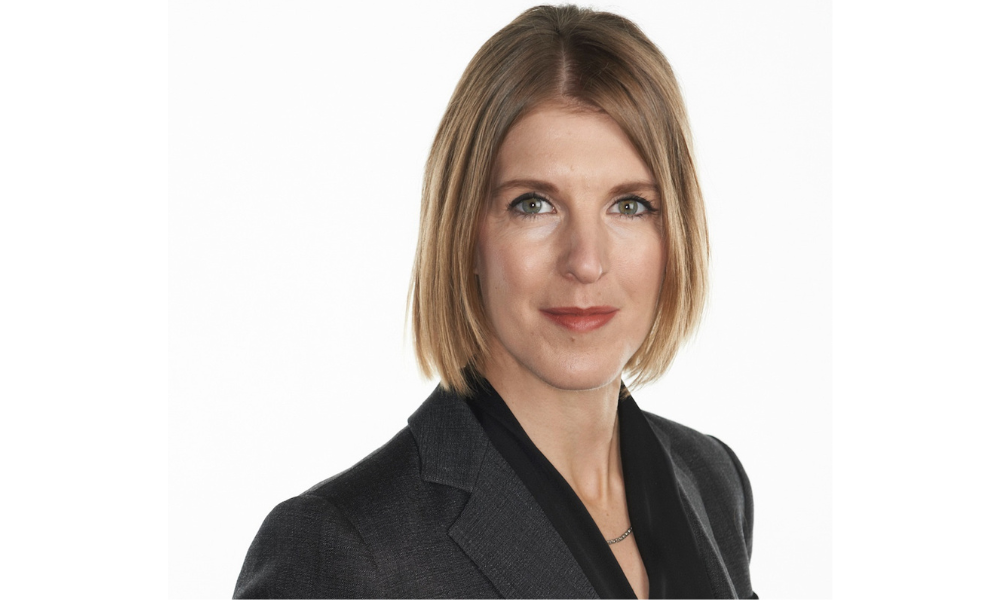 This article was produced in partnership with Computershare. For more information on helping your clients IPO intelligently, please visit Computershare's website.
Mallory Hendry of Canadian Lawyer sat down with Tara Israelson, General Manager at Computershare Trust Company of Canada, to discuss the updates coming down the pipeline and which changes merit the most attention.
The only thing constant is change, and there's sure been a lot of it over the last couple of years. With ramped-up activity in the IPO market in 2021 resulting in more public companies, many of these new players – as well as existing ones – are wondering how to navigate an ever-evolving regulatory landscape.
"Securities administration is quite complex for a newly public company" says Tara Israelson, General Manager at Computershare Trust Company of Canada. "We have a dedicated regulatory department that monitors changes and there are a few pending regulatory updates that law firms and their clients should be aware of."
SEC's proposal to shorten the settlement window
One change on the horizon is the SEC's proposal to shorten the settlement window from the standard T+2 (trade date plus 2 days) to a T+1 environment. From a tactical standpoint the move isn't unsurmountable, as the industry adapted well when it was last shortened several years ago, and the proposed timeframe of May 31, 2024, is reasonable. Transfer agents, including Computershare, agree T+1 settlement will bring further efficiencies to the market and a reduction in overall risk, but Israelson says the question becomes how to get there in a way that doesn't disadvantage any of the participants – particularly registered shareholders. With ongoing discussions around whether the industry is ready operationally and how investors can reap the benefits of a more efficient system, one of Computershare's points when providing comments back to the SEC has been around ensuring that there is standardization in the dealer-broker community for processing of certificated holders.
Developments in unclaimed property legislation
Looking forward to the second half of 2022, Israelson points to New Brunswick's recently passed legislation around unclaimed property – whereby if shareholders can't be reconnected to their asset in a reasonable time frame it's remitted to the government for management – as something to consider. This adds one more Canadian jurisdiction in which issuers must review, monitor and remit assets, but beyond that, a key distinction is that the New Brunswick legislation is activating the right to seize the underlying security.
"That's a significant change in Canada for sure, and it's something we're working closely with our issuers on," Israelson says, adding Computershare has been managing the monitoring, notification and remittance of unclaimed property for issuers for many years in both Canada and the US.
Though New Brunswick is the first jurisdiction to enact this type of unclaimed property legislation in Canada, they're not the only ones taking this route: Quebec also enacted similar legislation requiring remittance of unclaimed funds and the underlying security. Israelson says she anticipates the change in that province will have a much broader effect on shareholders, and by extension issuers, because of the larger shareholder base in Quebec. Given these changes, public companies should take proactive steps to improve the management of their shareholder base. Consider getting down to the time-consuming but ultimately necessary work of diving into the register, looking at predecessor accounts and understanding if there's any opportunity to sunset those exchanges, Israelson suggests. Wrapping that around an asset reunification program will get companies in front of unclaimed property obligations, and taking action is good governance – not to mention that investing time in these areas can pay off in lower administration and related expenses. Engaging professionals that can run through a program and clean up the base is an option worth considering now, in light of this new legislation.
"One of the wonderful things about Computershare is that beyond being a transfer agent, we have many other specialized departments to support public companies. This includes an asset reunification business that's very successful in finding all sorts of people and reconnecting them with those shares their aunt may have lost 30 years ago," Israelson says.
Dematerialization of share certificates
The past few years have also seen an acceleration of digital strategies across the board, including in the securities sector. Computershare has two proposals on their radar that they foresee having the largest impact. One piece that's currently more active in the US is the dematerialization of share certificates, where instead of holding certificates in a paper form registered shareholders would have a book position that's maintained on the register. Israelson calls this a key underpinning for any further movement around the settlement timeframe to T-0, for example, and notes there are many benefits in terms of share maintenance and security. Though the US market is more progressed on this front, there's a lot of movement in the Canadian market as well and Israelson says companies who have gone through a recent IPO tend to move to a book position quicker.
If a company hasn't yet updated its bylaws, Israelson urges them to do so as "dematerialization is heading our way." A review of bylaws to ensure they're consistent with the digital transformation that's occurring is critical, including the option to hold virtual shareholder meetings and issue DRS (Direct Registration System) statements instead of certificates, as a starting point. For new public companies facing the flux of the regulatory and governance environment, Israelson encourages them to lean on their securities legal counsel in modernizing bylaws to ensure flexibility to respond to the digital evolution in the space.
CSA's digitization of shareholder communications and reporting
Another proposal Computershare is monitoring is the CSA's (Canadian Securities Administrators) digitization of shareholder communications and reporting, which will mean that providing notice for meetings and financial statements on an accessible website will be considered delivery to shareholders. This change to "access-equals-delivery" regulations would be a great benefit to the issuer community in terms of reduction of expenses in reporting out to shareholders, and "we anticipate this proposal may make the shareholder meeting process simpler, but we've been talking about this one for some time and the timing isn't solidified yet," Israelson says, adding Computershare is overall supportive of moving to this model and is very much an active participant in discussions about various proposals that have come through.
"At Computershare, we're very fortunate to have a team of regulatory experts who sift through the proposals and participate in active commenting to the regulatory agencies. This commitment allow us to best prepare operationally, ensure a fair environment for all parties and keep our clients informed of changes that will affect their shareholders," Israelson says.
On top of regulatory and legislative changes, important events for a public company range from routine aspects of dividend payments and annual shareholder meetings to critical M&A transactions. Having an expert in financial administration on your team to help navigate a complicated industry is an advantage, Israelson notes. When appointed by an issuer, Computershare works closely with client counsel, both in-house and external securities lawyers to develop a plan for the corporate event and ensure everyone is informed. This collaborative approach is where their expertise and breadth of service really pay offs for their clients.
"Computershare is a company with deep experience supporting companies through their life cycle as a public entity," Israelson says. "That's where we add the greatest value – financial administration expertise working in partnership with the issuer and their legal expertise."
Tara Israelson is General Manager for Computershare's Western Canada office, based in Calgary, Alberta Canada. Tara has been leading the registry services team in Calgary for 5 years. Prior to joining Computershare, Tara spent over 10 years developing high-performance teams focused on business clients in the payments and technology industries. Success in B2B sales and client management has been the focus of Tara's career since her first role in Commercial Banking.
Connect with Tara on LinkedIn.