Two psychiatric reports disagreed about whether drugs caused disorder, new evidence admitted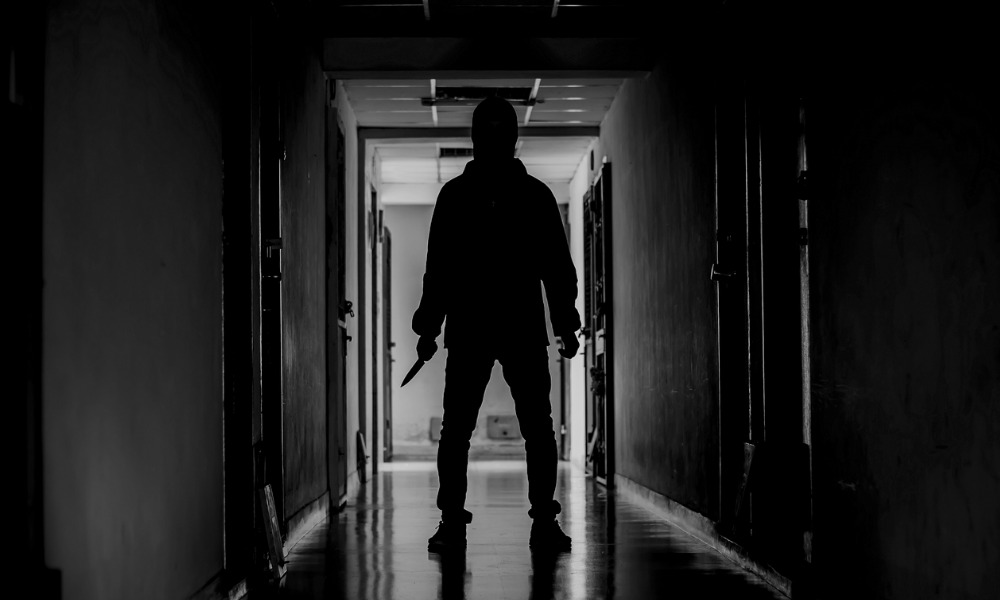 The British Columbia Court of Appeal has allowed new forensic psychiatric evidence to support a post-conviction not criminally responsible on account of mental disorder (NCRMD) defence.
In R. v. Landrick, 2022 BCCA 181, Leonard Landrick was convicted of two counts of second-degree murder. The victims lived in the same condominium complex as Landrick and, after drinking six ounces of vodka, he broke into their homes and stabbed them to death.
At trial, Landrick admitted to having taken cocaine around the time of the offences. But he also described a series of bizarre and patently untrue events involving the victims. The narration was sufficiently troubling that Crown counsel raised the question of Landrick's mental condition.
However, Landrick's defence was not that he was NCRMD, but that a third party committed the murders.
The jury found Landrick guilty on both counts. Immediately after the pronouncement, Landrick's counsel advised that he intended to raise the NCRMD defence and requested a 60-day adjournment. After submissions were made, the judge declined the request and instead ordered an assessment by the Forensic Psychiatric Services Commission to be completed within 30 days.
The assigned psychiatrist at the forensic psychiatric hospital could not complete his assessment due to delays in transferring Landrick to the facility. The psychiatrist later concluded that Landrick's mental state was self-induced by ingestion of drugs and alcohol. Because of this, Landrick's counsel abandoned the NCRMD defence.
On appeal, Landrick retained two forensic psychiatrists who conducted independent assessments. These experts disagreed with the first psychiatrist's diagnosis. Landrick argued that in light of the new evidence, the verdicts resulted in a miscarriage of justice.
The appellate court agreed.
Raising NCRMD defence in murder appeal rare, but allowed
While rare, an appellant may raise an NCRMD defence for the first time on appeal, said the court. As for the admissibility of new evidence, the test in Palmer v. The Queen, 1979 CanLII 8 (SCC), [1980] 1 SCR 759 required that the evidence to be adduced is relevant, credible, could not have been adduced at trial despite due diligence, and would reasonably affect the result, said the court.
In this case, the appellate court found that, despite failing the due diligence element, the forensic psychiatrists' reports met the Palmer test for admissibility of new evidence. The reports bear upon the decisive issue of the mental capacity of the appellant for criminal intent, said the court.
Further, if the reports could support a finding that Landrick was NCRMD, there would be a miscarriage of justice to deny the opportunity to raise the defence, said the court.
However, contrary to Landrick's arguments, the appellate court declined set aside the convictions and substitute a finding of NCRMD. The new evidence was not decisive to allow immediate disposition of the appeal, but that it carried sufficient probative force to allow a new trial, said the court.